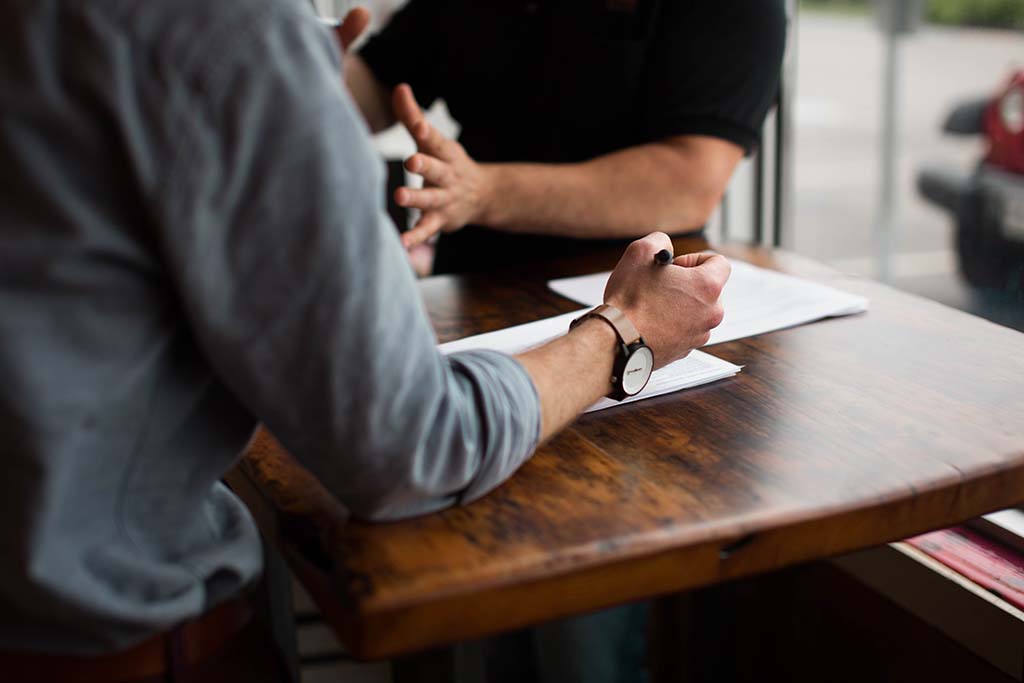 Do you ever look at successful people in your profession and wonder how they got there? Do you wish to be like them? Everyone has that one person who they look up to and wish that they could emulate their success. But where to start? That's where career mentorship comes in. In this article, we'll be looking at the three ways you could benefit from career mentorship.
Who is a career mentor and where can you find one?
A career mentor is a person who is able and willing to help you as you work on your career goals, challenges, and fears.
Where can you find one? It could be a senior professional in your office, a peer who has managed to get their career life together, someone working elsewhere who has excelled in your profession, a connection from an industry or networking event, or even a life coach.
How do you ask someone to mentor you?
The most straightforward way would be to identify a potential mentor and reach out to them. Send them an email, call, or visit them at their workplace and tell them how much you admire their career and how much you would appreciate having them mentor you. You may be surprised at how interested people are at helping others who openly declare their admiration towards them.
The bottom line: your mentor needs to be someone who has gone through the very steps you are going through today. Find them and request their assistance.
Can you have multiple career mentors at a go? Of course, you can. To become the best, you will need all the help that you can get. And again, most successful people are busy people who may not afford to be there every time you need mentoring. Having multiple mentors means that when one is too busy to talk, someone else is available.
Do mentors need any form of training?
Mentoring others requires experience and dedication, so it is always better if a mentor has training on how to coach people professionally. That way, they are able to understand the mentee not only from a career perspective, but also from a personal angle. There are companies that provide life coaching training for people who want to help others create profound change in themselves, their work and their lives. At the end of the training, the trainees are better equipped to mentor other people and to equally benefit from that mentorship.
What are the benefits of career mentorship?
You don't know how much you need mentorship until you start getting some. Some of the benefits include:
1. Job recommendations
The disadvantage of being a junior employee in any organization is that you rarely get the time to look for better-paying jobs. Sometimes you are forced to wait for your promotion for years. Even when it comes, it sometimes fails to propel you as high as you would have wanted it to. This often leads to frustrations.
Talking about it with your mentor, however, presents a chance for you to get those frustrations off your chest. The mentor understands your frustrations and could help you with your resume or job search, introduce you to potential employers or provide other valuable advice.
2. Source of encouragement
The encouragement you get from your family and friends is good, but the advice you get from someone who has experienced the same problems as you can be especially helpful.
If you're having problems with your boss, your mentor understands what that feels like and can offer advice on how to handle the issue. If you are thinking of going back to school, your mentor can offer feedback based on their own experience or from examples of their past or current colleagues. If your colleagues are stressing you out, your mentor too has been there and has viable tips for you to manage your stress levels and find ways to reduce the stress involved in your work relationships. When you feel like quitting, your mentor understands your reasons and encourages you accordingly.
3. Mentors educate you
No matter how good you are at your job, you will always need someone to give you checks and balances.
When you are given a tough assignment at work and need some external input, your mentor is your number one source. When you are doing well at work and walking at the top of the world, your mentor will be there to remind you of how dangerous pride can be to your career. They understand both situations too well and that's invaluable to your career.
They can also help you build your skills, recommend what areas of your career are most important to develop, and help you find the right training to continue to improve.
What's your role as a mentee?
As a rule of thumb, mentorship is a give and take kind of interaction. You benefit from it, but you should also help your mentors to climb their career ladders. They too could use a little input from you. They may not ask for your advice but sharing it could help them and won't cost you a thing.
While you're at it, consider finding a mentee of your own and nurture them. It is within this mentoring loop, mentor to mentee and back again, where you will learn the most to propel your career forward.