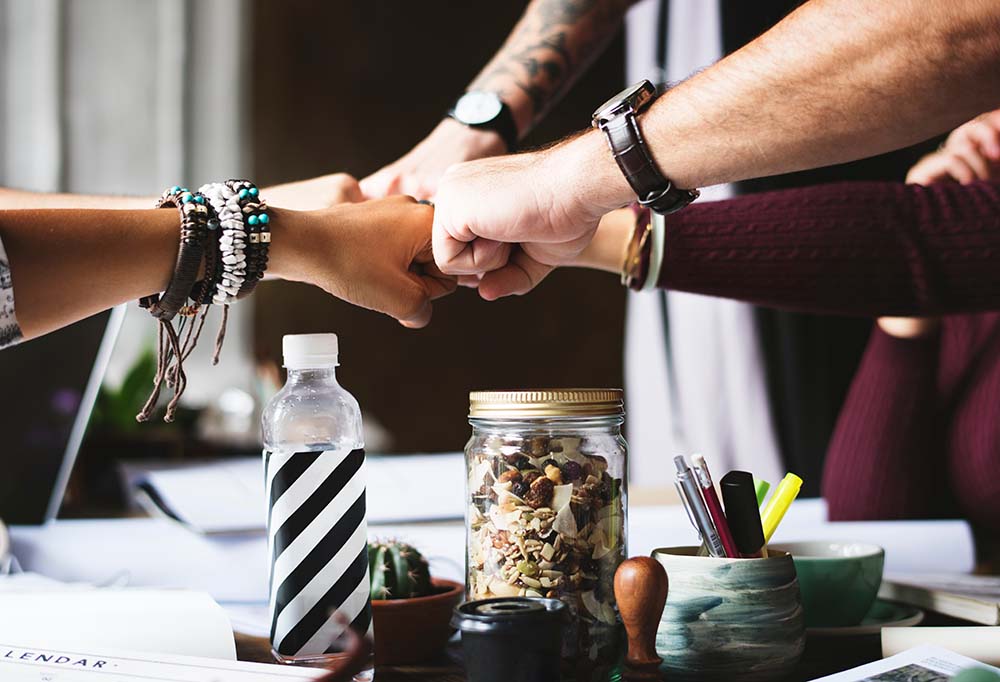 The value of mentorship could apply to anyone. Students, employees, and even executives are obvious examples. Executive coaching is a thing for a reason. But when you think about it, how else do we learn but from others?
Mentors help us to learn and grow, both professionally and personally. When it comes to business, the value of mentorship can be astoundingly pivotal.
According to entrepreneur and advisor Doña Storey, "when you ask accomplished business owners how they achieved success, many will say they had a mentor who helped guide them throughout their business journey….

while research and trial and error can help you learn, nothing replaces the guidance of someone who has been there before.
Growing a business is challenging
For entrepreneurs and self-employed people running their own businesses, the many challenges cut across a wide spectrum, from finance to legal issues, IP protection, managing employees, suppliers and inventory, through to sales, marketing and business development. For small businesses and newer entrepreneurs, there are special challenges that can present themselves.
Women entrepreneurs also face their own unique hurdles in launching or growing a business. The numbers tell the story:
Approximately 16% of small and medium-sized enterprises are majority women-owned
Only 10% of high-growth firms are owned by women
About 8% of women-owned businesses export
The rate of entrepreneurial failure is almost legendary. More than 50% of startups fail within the first 5 years of their launch.  For all sorts of reasons, the odds of success are much higher when an entrepreneur has access to a mentor.
Entrepreneurs aside, what about the rest of us? It is said that a good mentor challenges and inspires you, in addition to supporting you in your quest to do better and achieve more. Health journalist Joelle Kleina adds that "having a mentor in your life can make a big difference to your success and happiness. Study after study has found that professionals who have had mentors experience higher salaries and greater job satisfaction; one study of Sun Microsystems employees found that mentored employees were five times more likely to be promoted than their non-mentored peers."
Where are the mentors?
Given the challenges, it's safe to say that in the world of business, it's widely accepted that a mentor can be an invaluable resource. And yet, according to Harvard Business School professor Thomas Delong and his colleagues, "everyone we spoke with over age 40 could name a mentor in his or her professional life, but younger people often could not.'"
The business landscape has changed profoundly in the last few decades, significantly impacting the way we can expect to find guidance and career advice. According to Priscilla Claman, a career coaching expert, "Middle-and senior-level managers are no longer the ones with stable jobs. With changes in direction, restructuring, downsizing, acquisitions, mergers and, of course, recessions, your mentor is just as likely to move on or be laid off as you are."
We need to change our thinking about what a mentor should look like, according to Dorie Clark, accepting that the "beneficent, all-knowing senior professionals — are in short supply these days."
Mentorship is changing
A new model, a kind of mentorship by community, has surfaced in place of the way things used to be. Think of it as a kind of personal board of directors, a group of people you consult regularly. Rather than relying on one trusted advisor, why not benefit from the feedback and guidance of many – colleagues, peers, a counterpart, a superior, your boss, or even consultants. Consider the value of getting feedback from multiple viewpoints and perspectives.
So, what can we expect from a mentor exactly? Futurpreneur Canada breaks it down:
The role of a mentor is to:
Help build your self-reliance and leadership skills
Help you discover your own insights, abilities and solutions as you start and grow your business
Support your self-directed learning and help you come to your own conclusions and decisions
Listen to your ideas and answer your questions truthfully
Give emotional support while also challenging you
Provide real world business advice when requested/appropriate
Celebrate milestones and successes
How do I find a mentor?
According to Futurpreneur Canada, many mentorship programs and opportunities exist across Canada for entrepreneurs, both for one-on-one mentorship and mentoring advisory boards. Their Futurpreneur Canada Start-Up Program individually matches entrepreneurs to ideal mentor candidates based on skills and personalities.
Regardless of where you look, the key is to find a mentor who suits your needs and personality. The best match is made when a mentor complements your own skills, experience and needs.
Be prepared for change. "Mentoring can have a profound impact on your personal growth, but you have to be open to change." — Lois Zachary, EdD, author of a number of books on mentoring including The Mentee's Guide: Making Mentoring Work for You.
Trust your mentor. "Not only open your mind, but open your heart to the other." — Rabbi Victor Gross, co-director of the ALEPH Sage-ing Mentorship, a spiritual mentoring program in Boulder, Colo.
Be an active listener. "Always make sure you understand what your mentor is saying or asking. If not, don't be afraid to ask questions." — Rabbi Victor Gross
Be authentic. "Unless the mentee is real, the mentor ends up mentoring an imposter and it's a waste of time for both." — Lois Zachary, EdD
Be committed. "If your mentor is willing to make the commitment, you need to honor her time and willingness to work with you." — Liz Katkin, former partner at an international law firm and mentor for new associates.
Challenge yourself. "If you stay in your comfort zone, that's where you'll always be. You need to stretch yourself. Take risks." — Rabbi Victor Gross
Don't expect to be promoted; expect to be promotable. "It's not about immediate achievement. It's about developing your future potential." — Lois Zachary, EdD
Consider mentoring someone
Giving your time as a mentor can not only make a difference in another person's life but it can change your own as well. It can benefit your career by motivating you to stay at the top of your game and to pursue your own growth and professional development.
The following tips can help you to do your part to develop a mutually satisfying and beneficial relationship:
Be willing to commit – don't take it lightly and be honest with yourself about how much time you have to give
Ensure it's the right fit – focus on the goals and learning objectives of the mentee rather than your own agenda
Listen and ask good questions – focus on the mentee's needs instead what you think is right for them
Meet regularly – mentoring works best on a regular basis
Challenge mentees to take risks and step out of their comfort zone – learning and achieving new things requires confronting our growing edges
Provide constructive and honest feedback
Set a good example – be conscious that you're a role model
Whether you're looking to grow your business, invest in personal development for your employees, or meet your personal career goals, the right training and certification can help you navigate the complexities of international business. Interested in learning more?
Discover FITTskills online training
.
Enrol now!