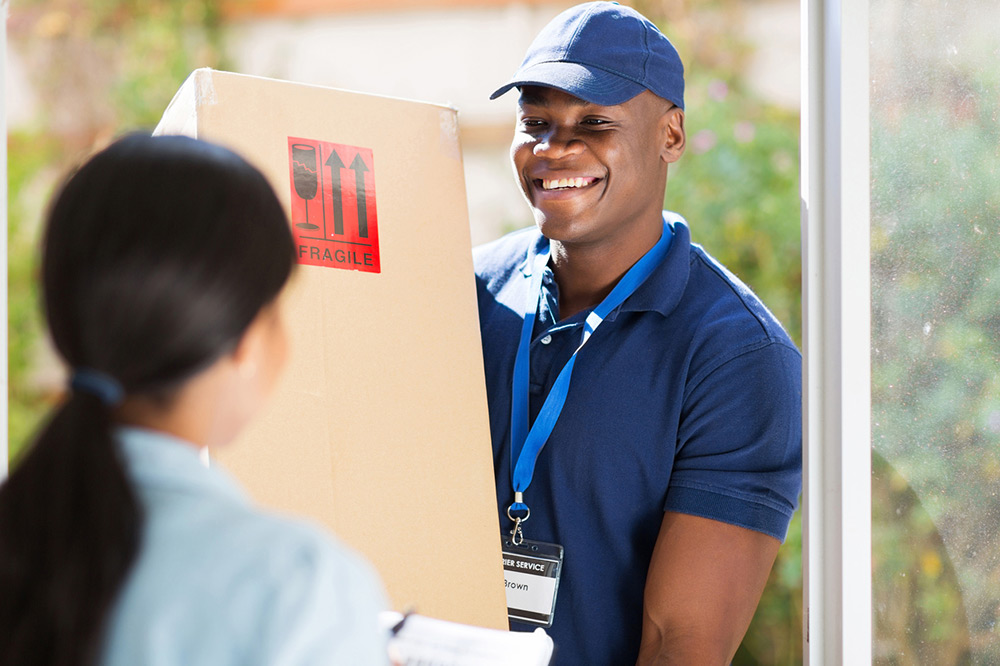 When a package arrives at your door, or the door of one of your customers, who's taking it there? How long does it take to get there? And how much does it cost to get there for both the customer and the company shipping it?
These questions all briefly came to the forefront on December 29, when President Trump tweeted critical remarks about Amazon's delivery deal with the United States Postal Service (USPS), claiming the USPS should charge Amazon much more than they currently do.
While a June 2017 op-ed in the Wall Street Journal made a similar point, arguing the USPS lost $1.46 per Amazon shipment it delivered, its author also holds a stake in FedEx and several others have disputed his calculations, claiming the USPS' contract with Amazon is not causing the organization any financial issues.
Want to learn more about transporting and delivering goods around the world? Register for the FITTskills
International Distribution
workshop to find out how to get your goods and services to the right place at the right time, consistently and efficiently!
The USPS, FedEx, UPS and last mile delivery: who wants it more?
However the numbers add up, there's no doubt that we all want last mile delivery to get packages to our homes or offices – after all, who has time to go pick up every package they order at a warehouse or distribution center? So who wants to get those packages to our doors, and why?
The last mile of delivery, or the final stage of delivery from the local/regional warehouse to your doorstep, has traditionally been the most expensive stage of the delivery process. It can't be done as efficiently as moving large quantities of packages from one warehouse to another and requires vehicles and manpower to make each delivery. The cost per delivery also accelerates dramatically in less densely populated areas, making it cost-prohibitive for some delivery companies.
Given that the USPS is already engaged in door-to-door delivery six days a week, they have generally been able to complete Amazon's deliveries with lower costs. As a result, the USPS handles about 40% of Amazon's last mile delivery. In comparison, UPS handles 20-25% of Amazon's final deliveries, while FedEx handles an additional 15-20%.
The USPS is efficient enough that even UPS and FedEx rely on the USPS to make a portion of their last mile deliveries, estimated to be about 30% of FedEx's total ground packages in 2014. UPS or FedEx ship their packages to the nearest distribution center to the final delivery address, and then pay the USPS to complete the final stage.
As e-commerce continues to grow, however, so does the demand for last mile delivery of vast numbers of packages, and volume should continue to grow well into the future.
And as the volume grows, the more cost-effective it becomes for other companies to become more involved in last mile delivery.
As a result, in 2017, both UPS and FedEx announced plans to introduce new lower pricing for shipping goods within a 50 mile radius, rather than adding a higher rate or surcharge, in an attempt to win over more of the growing last mile delivery market. According to DC Velocity, this announcement was accompanied by efforts from FedEx to open four new major hub centers and 19 automated distribution facilities in the preceding 12 months, and hundreds of millions of dollars of investment by UPS to improve automation in its local hubs to improve productivity by 25%.
Amazon trying to get a piece of the action
Never one to be shut out of a potential business opportunity, Amazon has recently also started experimenting with various delivery options of their own.
The Amazon Flex program pays regular people to serve as Amazon delivery personnel in their own vehicles in specific markets, as long as they can complete delivery within an allotted time window. Amazon is also testing a program called Seller Flex, where Amazon's own vehicles will pick up goods from the warehouses of select third parties to make the deliveries to consumers. The new Amazon Key further allows Prime members to have delivery people open their doors and enter their homes to deliver packages inside, potentially serving as a piece of a larger plan to take over more last mile delivery.
With drone and self-driving vehicle technology continuing to progress as well, any company able to utilize it for quick, cost-effective last mile delivery – whether USPS, FedEx, UPS, Amazon or a new player – could also cause seismic changes in the future.
Proliferation of delivery options ultimately about making money
No matter who delivers a package to your door, the delivery will cost them money, so how do they make a profit? In the case of USPS, their contracts with Amazon and others guarantee them massive numbers of packages, and can then utilize their existing network to deliver them efficiently.
For FedEx and UPS, their hope is that the combination of reducing their own cost per delivery with increased automation and warehouses, and savings by handling deliveries themselves, rather than paying USPS to handle the last mile, will pay off. The competition between the two will also mean both will be eager to take hold of as much of the market as possible in hopes of preventing the other from dominating it. Depending on what kinds of deals they're able to offer to Amazon or other major companies like Wal-Mart, Best Buy and Staples, they may be able to encourage them to use their services rather than develop their own and further decrease competition.
For Amazon, not having to pay USPS or other carriers would be a consideration. Holding complete control over the delivery process would also let them have greater control over speed, and more ways to encourage customers to pay for Amazon Prime to have faster shipping and other options.
Whoever comes out on top will be in position to profit as e-commerce sales rise and more packages than ever require last mile delivery, making this a key issue to watch for years to come.
Interested in a broader look at the topic that also includes document management, procurement, and inventory management? Then the FITTskills
Global Value Chain
 online course is for you! Sign up for the course today to ensure your success in new international markets, take the next step in your career and thrive!