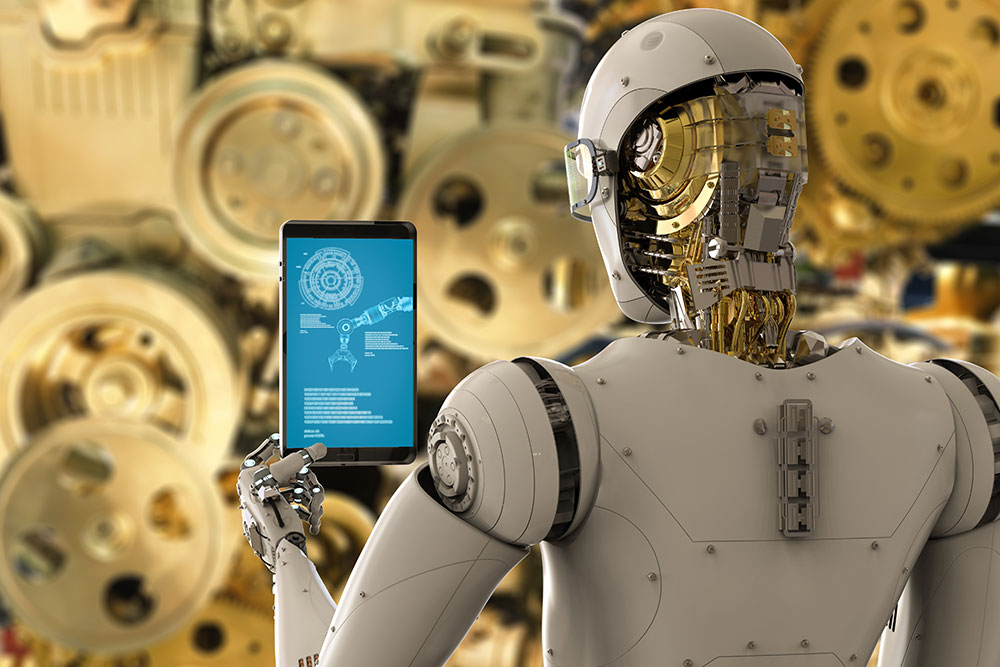 We are said to be experiencing the Fourth Industrial Revolution, building on the seismic shifts that came before it at an unprecedented speed of technological breakthroughs. This revolution is evolving exponentially, combining aspects of the physical, digital, and biological spheres, and disrupting every industry on a worldwide scale.
Needless to say, global value chains are not immune to this continual disruption. 2018 will see a need for every player to become agile enough to adapt to rapid technological developments as they come – or flounder in the wake of those that do.
Here are the top 8 ways supply chain management will be different in 2018, and how you can keep up.
1. Machine learning will teach supply chain managers how to optimize
Artificial intelligence is becoming an increasingly prevalent part of international business each year, and shows no signs of slowing.
In the past 12 months, over $4 billion has been invested into AI by U.S. venture capitalists alone, and that's not counting established AI companies or efforts undertaken by other businesses.
With the ability to process data in real time and adjust your demand forecasts, inventory levels and shipping strategies for optimal performance, machine learning has the potential to save companies millions of dollars, making AI technology and training a worthwhile investment.
One of the most popular uses of machine learning is Multi-Echelon Inventory Optimization (MEIO). For companies with inventory in several locations, this tool informs you of the optimal inventory levels for each location, and has reduced total inventories by as much as 30% while maintaining or improving customer fill rates.
Machine learning is also being used to make forecasts and plans for the launches of new products, and to predict demand and adjust inventory and shipping accordingly during promotions. However you use it, the potential to act faster and more efficiently at lower costs is impossible to ignore.
2. Cybersecurity will be a top priority to keep your technology and data safe
What do Equifax, Deloitte, Yahoo, InterContinental Hotels Group, Chipotle, Brooks Brothers, Kmart and Verizon have in common? They all made the news in 2017 for customer data breaches, with millions of people affected.
There are few things more valuable to a business than its data, and few things that will drive customers away faster than concerns about their emails, credit card numbers, passwords or other information falling into the hands of hackers.
Businesses must be proactive to keep their servers secure, and ensure employees are trained to watch out for phishing and other online scams. If any sensitive data is entrusted to third parties, whether partners, clients or service providers, companies must be vigilant about their security measures as well, since breaches through a third party are an equally damaging blow.
As more devices are connected through the Internet of Things (IoT), companies must include proper security measures in the design of their products to ensure interconnected devices are not left vulnerable to cyberattack.
3. Having a Plan B will be essential to stay profitable in case tariffs increase
In 2017, the U.S. made headlines by announcing significant new tariffs on softwood lumber and Bombardier jets, as well as solar panels and other technology. With the future of NAFTA still uncertain and President Trump delivering an "America First" national security strategy – promising to act on what they see as unfair trading practices – 2018 could see further tariff increases.
Whether your supply chain involves the U.S. or not, new tariffs could add to your 2018 costs, and leave you in the red if you're not prepared for them.
If tariffs increase, are you prepared to cut back costs in other areas to remain profitable? Or to re-route your supply chain to avoid those tariffs?
Maybe your business would need to consider exiting the U.S. or another market altogether.
Ensure you have a in place and do your research about the latest tariffs, trade agreement negotiations and other related developments so you're not caught by surprise when changes come.
4. There will be more robots and automation in warehouses than ever before
The rise of robotics in manufacturing has been a leading story for decades, and continues to evolve with the latest technology. The trend is now expanding to warehouses around the world.
The main question seems to be how these robots will interact with humans, if at all. Some, like Amazon's 80,000 Kiva robots, are designed to work independently, taking the place of floor workers. Others, like those designed by 6 River Systems, work with employees on the floor to increase their speed and efficiency, or are controlled by humans through VR like Kindred's Orb robots, to help the robots learn the skills they need to operate independently.
Focused on finding products, sorting them and moving them for transportation, robotics are improving efficiency and have the ability to learn and improve over time. Where does this leave human employees? Some tasks requiring fine motor skills are still beyond warehouse robots, requiring human intervention on the floor. Other employees have improved their technological skills to work more closely with their robotic counterparts, improving their results and easing the physical toll of their work.
A loss of jobs is inevitable, but those with the skills to adapt to higher-skilled labour will be able to thrive for years to come.
Stay tuned for part 2 with 4 more of the top 8 ways supply chain management will change in 2018.