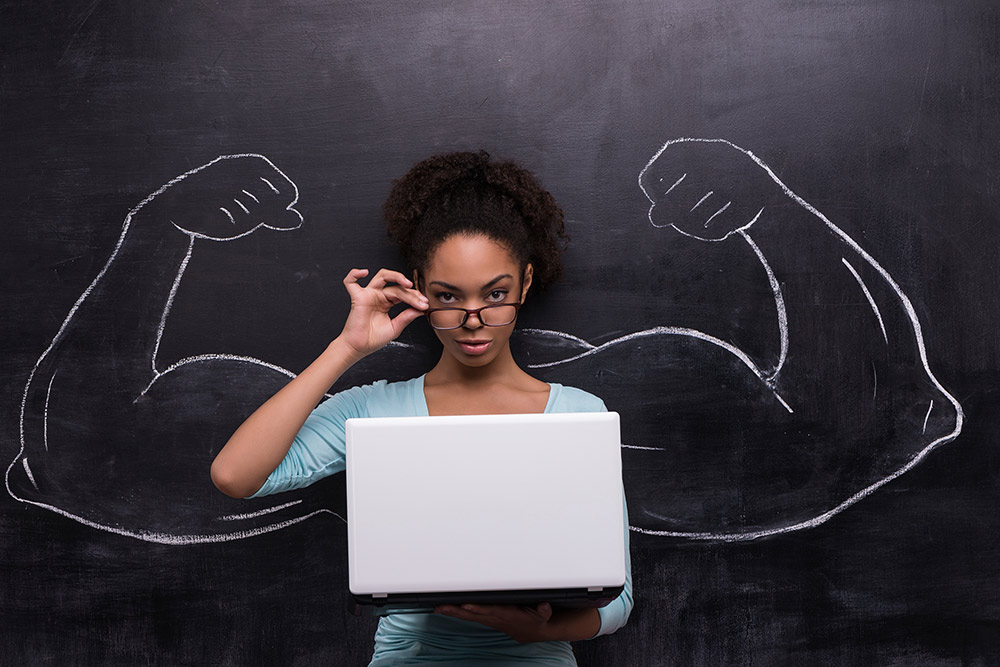 Supply chains are becoming increasingly integrated and more intelligent.
Collaboration, knowledge sharing and learning are at the center of intelligent supply chain management.
New software and technology developments support end to end supply chain collaborative processes.
Innovative data management platforms allow global organizations and their suppliers to set common goals that incorporate key indicators for mutual improvement.
The availability of open source non-relational databases empowers companies to make real time decisions taking advantage of the 3 V's of supply chain data: veracity, velocity and volume.
Suppliers and customers are more geographically dispersed than ever. Manufacturing trends are shifting as labor costs increase in East Asia, and omni-channel sales are creating diverse challenges for end retailers and logistics partners.
To maintain competitive advantage, lower supply chain costs, and enhance customer experience, global organizations must use technology and data analytics wisely.
Due to vast supply chain networks, and various new ways of reaching end consumers, large amounts of data are now available creating new challenges. It is not the use of big data that leads to better decision making in the supply chain management, but rather the use of this data in a smart way.

To build intelligent supply chains, global organizations must focus on the following data management techniques:
1. Start with the End in Mind
A solid data management strategy for global supply chains starts with the end goals in mind.
Big data refers to massive amounts of information that oftentimes come from structured and unstructured sources outside of standard enterprise management. Harnessing large volumes of data is a tough challenge for large and small enterprises alike, especially when less than 40% of US small and medium sized businesses utilize a fully integrated enterprise management system.
All organizations leave untapped knowledge in their internal and external data; the key is to identify where improvements are needed and the specific indicators that can help.
More data does not equate to better performance; it is the use of this data that leads to success.
Organizations must engage their suppliers, understand common goals to create a data strategy that empowers all actors to make mutually beneficial decisions and enjoy the paybacks.
A quick look at the grocery and supermarket industry points to various disruptions that players in the market must anticipate and manage proactively.
According to research from IBISWorld, "the U.S. imports more than half of the fruit and nuts sold in the grocery stores," leaving these supply chains open to a variety of upstream risks. To maintain competitive advantage, supermarkets gather point of sale (POS) data, used in forecasting projections and inventory management.
Rarely is this data shared with upstream suppliers and logistics providers so all members of the network are prepared for action.
Furthermore, actors at the bottom of the value chain, such as small holder farmers and cooperatives, do not push information downstream to help retailers prepare for supply chain disruptions such as environmental damage or crop destruction.
This creates reactive supply chains, where partners are not prepared and the cost is passed down to end consumers. A better scenario would be to gather information from across the value chain, and in the case of foreseen disruptions find alternative suppliers that can temporarily fill the demands.
This knowledge is power.
2. Structure, Analyze and Share Findings Intelligently
Supply chain networks must be structured and governed for global competitive advantage.
Companies must be able to determine their readiness to compete and the right partners that can help them reach their growth goals.
Data platforms and predictive analytics empower company leaders and their network to visualize pains, waste and streamline processes. Visibility is a crucial operational capability in international trade.
When embarking on a supply chain optimization project, success requires a clear understanding of where the wastes and redundancies lie. The consumer packaged goods (CPG) sector in North America spends accounts for 7% of revenues on logistics management, yet logistics data is rarely considered during sales and operations planning process (S&OP).
This leaves organizations unprepared for variable logistics costs.
Companies that consider logistics in their initial S&OP conversations are better able to forecast their transportation requirements. This also strengthens the shipper-carrier relationship.
Carriers should be made aware of expected demand, cost pressures, time constraints and network expectations for delivery optimization.
Visibility established at the purchase order and sales order levels that tracks information through a dedicated transportation management system (TMS) helps optimize shipments, realize the total spend to distribute product to each customer and opportunities for cost reduction.
A first step to ensuring that shipments are tendered properly, routes properly optimized and delays communicated to end consumers in real time, is to collaborate with a trusted logistics partner that allows network visibility .
These efforts lead to improved business intelligence, cost cutting in transportation network and better customer interactions.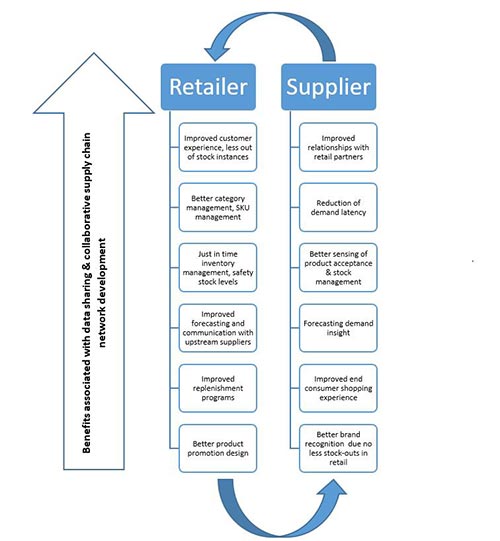 3. Create a Collaborative Learning Environment with the Right Technology
Too many global companies manage information manually.
This leads to entry errors, incomplete data and skewed analytics creating challenges with supply chain visibility and hindering business growth.
Data management can be overwhelming without the right partners. For example, retail stores are very good at collecting consumer information and forecasting sales, but they lack the ability to gather and analyze information from transportation networks.
Working with upstream and downstream suppliers on a collaborative knowledge-sharing platform can help streamline information exchange, provide real time information and reduce overall risk within the network.
This is especially important when collaborating with international shippers and freight forwarders. It is their responsibility to understand the variabilities in transportation information, ranging from container sensors, GPS or other tracking devices, and translate the information into metrics for their customers.
Through best of breed data exchange protocols, they can share this information with retail partners and update PO/ SO and SKU level data on a real-time basis. This can only be achieved if all members of the supply chain network are aligned along the same goals and understand the pains of other partners.
Data analytics does not require large amounts of data to be processed by one organization, in fact this is cumbersome, costly and not aligned with the core competence of most companies.
Service organizations are strengthening their analytics and supply chain visibility capabilities to support manufacturing, wholesale and retail partners in creating intelligent supply chains.
Information must flow through collaborative platforms upstream and downstream so all parties visualize risks, potential disruptions and can proactively engage in offering solutions.
As supply chains grow on a global scale, organizations will have to put more trust in their network partners and build value through long term relationships.
How are you using the data you're collecting to improve your company's supply chain performance?
Disclaimer: The opinions expressed in this article are those of the contributing author, and do not necessarily reflect those of the Forum for International Trade Training.