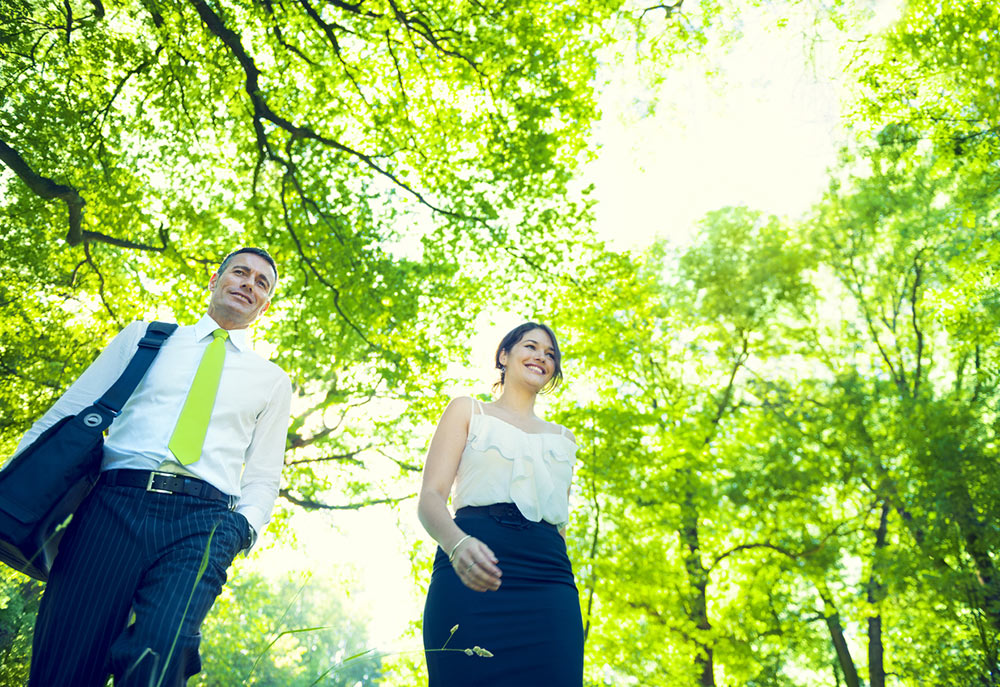 It should come as no surprise that the Trump administration's rhetoric during its first few months in office has left many exporters around the globe wondering how their global business plans may be impacted by upcoming changes in trade policy.
One of the administration's decisions, announced in early June 2017, is the United States' withdrawal from the Paris Climate Agreement. At first glance, this decision appeared to be catastrophic. The many great strides that had been made by the previous administration to fight climate change seemed to be erased in one fell swoop of the pen.
Nevertheless, one of the most interesting reactions to this decision is the strengthened resolve of many corporations, as well as U.S. municipal and state jurisdictions, to stay the course, and in certain cases to set even more aggressive carbon reduction targets. In fact, it appears as though the resolve of multiple jurisdictions around the globe has intensified and the transition to a clean tech economy is well on its way.
Where there is change, there is also opportunity
Canada's clean technology and services sector is now in a position to capitalize on the global shift toward a clean economy. With or without the Trump administration, this transition is happening. The global market for clean technologies is growing exponentially and Canadian exporters can position themselves as champions of clean technologies, taking a large share of this rapidly growing market.
It has been suggested that the opportunity for Canadian exporters may actually increase as the U.S. backs away from its carbon reduction commitments. Federal program support for American companies looking to export their clean tech solutions to global markets is likely to be significantly reduced. This will create more opportunities for Canadian exporters.
This opportunity is probably best summed up by Tom Rand, clean-technology venture capitalist and lead clean tech advisor at MaRS. In his closing remarks at the annual acclaimed Cleantech Forum held in San Francisco in January 2017, he concluded that:
If the U.S. wants to walk away from climate action, then Canada will be more than happy to eat its cleantech lunch.
This opportunity has not been lost on the Canadian government, which has identified clean technology as a priority sector for exporting around the globe. This priority sector includes products and services in renewable generation such as solar and wind, energy storage, and energy efficiency, to name a few. Export programs are available which provide support and assistance to Canadian enterprises offering these advanced technologies in overseas markets.
Turning green into gold with sustainability programs
With this transition to a green economy, there exists a second area of opportunity for Canadian enterprises in creating the business case for sustainability. Corporations are looking for ways to reduce their carbon footprint. In doing so, they are eliminating waste and increasing efficiency, which can lead to a global competitive advantage. Many corporations, large and small, have created the business case for sustainability and have seen profits increase.
As an example, Canadian Manufacturers and Exporters (CME) is administering the SMART Green program, which assists Ontario small and medium sized manufacturers with reducing their greenhouse gas (GHG) emissions. The program is funded by the Government of Ontario Green Investment Fund, which supports investments in clean technology and process improvements to improve energy efficiency and reduce GHG emissions. Programs of this sort aim to improve the competitiveness of manufacturers and, at the same time, contribute to GHG reduction targets.
With or without program support, corporations on both sides of the Canada-U.S. border are turning green to gold.
Many enterprises are greening their entire global supply chain and have made it a priority to take a sustainable approach to doing business. In order to be a global supplier, there must be a focus on sustainability and corporate social responsibility (CSR). Not only is it the right decision to protect the environment, it makes good business sense for companies looking to enter and succeed in global markets.
It's time for Canadian exporters to build their competitive advantage
As many countries around the globe endeavour to shift away from fossil fuels and reduce their carbon footprint, this transition to a green economy promises to be challenging and rewarding.  Canadian exporters of innovative technologies are poised to take advantage of this building momentum at home and abroad.
With Canada's largest and most accessible trading partner appearing disinterested in promoting jobs and investments in clean technologies at the federal level, this may be a tremendous opportunity for Canada to use this sector as an engine for growth. If embraced and done properly, this will become a big competitive advantage for Canadian exporters doing business around the world.