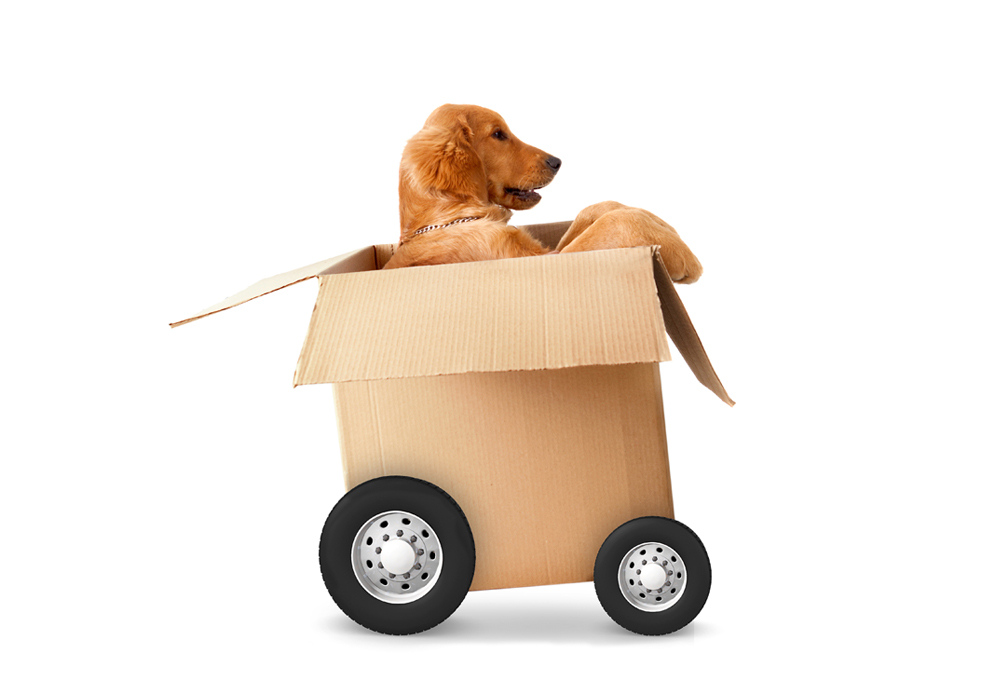 There are plenty of reasons why businesses branch out from local to international sales. Expanding your business by taking it to a new market offers a wealth of advantages and opportunities. You can grow sales, balance out seasonal instability, extend the life cycle of your products, and tap into a completely new market.
However, making those first inroads in a new market is a significant challenge. So, how do you build trust in your company and your product in a new region?
Alberto Quiroz, Certified International Trade Professional (CITP®|FIBP®) and Regional VP of Sales at CES Inc., is an expert in export development in global markets. Over the course of his extensive career in trade and exports he has gained work experience in over 20 countries, learning a thing or two about how people do business around the world.
According to Alberto, one way to establish a strong connection between potential customers and your business and product is to arrange for an in-market visit. In many parts of the world, trust is established in a much more personal way, through handshakes, face-to-face meetings and demonstrations. Alberto stresses the importance of being able to take the time for these in-person business meetings.
"If you're a small company and you're thinking about going global but can't afford to make in market visits and invest the human time and commitment, then don't bother." He elaborates,
The human element is really becoming a differentiator on the global stage. If you're the type of company that takes the time and invests yourself in building strong relationships, people with take notice.
But in order to make that connection between your client and your product, you'd better bring along something to show-and-tell. And unless you are prepared to leave that product behind, and pay the duties and taxes to do so, temporary importation is the answer.
What is temporary importation?
Temporary importation is the process for bringing items over the border into a new country temporarily. It exists to help facilitate international business by reducing the costs and extensive customs procedures of bringing goods over the border.
This type of importation is used for the purpose of demonstration to potential customers through commercial samples or to display at trade shows, conventions, and business fairs. As
Alberto says,
It's a totally different process for importing equipment in general, because when you sell and export, there's a buyer on the other side.
"So once the product crosses the border, it's his product and he's responsible for paying the taxes and paying the value added taxes and the duties that apply to the product. But in a temporary importation, there's no value added tax, there's no importer."
There are several methods of temporary importation, through which duties and other fees can be avoided or minimized:
Carnet to skip duties and customs procedures
A carnet is a method of temporary importation that allows the importer to skip the duties and value-added taxes. It is valid for a period of one year and minimizes customs procedures, time and paperwork.
The ATA (Admission Temporaire/Temporary Admission) Carnet was introduced by the World Customs Organization (WCO) and is recognized internationally in over 71 countries. Carnets can be used for all goods except for objects that are consumable, disposable or those that are being repaired or processed.
They are particularly useful for objects that will travel from one country to another before being brought back to their country of origin – perfect for salespeople with a few stops to make. Though the carnet is useful in most situations, there may be times when you need to seek another option.
Alberto provides an example,
"The problem with the carnet is that it's a licence to import a specific sample. Usually the serial number of the sample is recorded on the carnet. In our case, we took a piece of equipment that belonged to a customer that couldn't take delivery on time. We chose this equipment because the customer had a month delay in their construction process"
Due to the fact that the equipment was due for delivery to another customer in another country, there was no point in opening a carnet for a one-time border crossing.
So if we took a carnet for this product, next time we want to bring another product, that carnet would not be valid, so I'd have to open a new one. So we looked for another mechanism.
And that brings us to…
Temporary Import Bond when a Carnet is not an option
This is a special entry type that is used to avoid paying the Merchandise Processing Fee (MPF) when goods are brought over the border on a temporary basis.
The TIB is a bit more cumbersome financially and requires more paperwork. This is an option for countries that don't issue carnets. Fees vary according to the country being imported to and from, and the nature of the item being imported.
The bonds will be refunded, or cancelled after the item is exported back into its country of origin, although depending on the country, this can sometimes take several months.
Duty Drawback or paying a partial duty
Alternatively, the duty drawback process allows importers to register the goods at the time of entry into a foreign country by making a deposit and paying the applicable taxes and customs fees.
These fees are usually paid in cash in the country of entry's local currency. When the goods are brought back to the border, they will be inspected by the foreign customs authority and the correct paperwork must be presented.
The temporary importer will then be eligible to receive a partial refund of the duties and taxes, which can take several months, just like a Temporary Import Bond.
NAFTA Benefits for North Americans
If you are importing to or from a country included in the North American Free Trade Agreement (NAFTA) you can take advantage of special provisions that allow you to skip paying duties.
The agreement between Canada, Mexico and the United States, grants duty-free temporary admission to most goods imported from another NAFTA country – notably, the goods do not have to originate from a NAFTA country.
When temporary importation and in-market visits are worth the effort
The hands on, personal approach to international business can easily mean the difference between success and failure, making the sale or being left empty-handed. In Alberto's experience,
You reach a point where you know that this is not going to go any further unless we invest that human element.
However, before you book your plane ticket, it's important to gauge whether the cost and effort of an in-market visit are necessary and beneficial. According to Alberto, this depends largely on the type of product you are selling.
You really want to build trust with customers for high-value products, such as diamonds for instance. You don't buy diamonds on the internet.
"You go to the jeweler you trust, he shows you the diamonds. You have to see them and feel them before you buy it because it's a high value item. However, certain products require the customers to have a feeling. Whether it's seeing [the product] performance in action, seeing it with their own eyes, or feeling it.
And this is where it's important to have that human element. I'm really convinced that when we're talking about large value products – for instance a piece of equipment that's worth $100,000-200,000, people aren't going to buy it over the internet."
What you really need to do, Alberto says, is to assess the potential outcome of the visit. Consider the value of the product, whether you are more likely to leave with a single order, or a regular customer. You need to guage your return on investment.
In the end, he says,
You can throw money at the situation, but your time is what's valuable, and your customer sees that. I'm willing to spend my time because this is important to me.
Would you include temporary importation as part of your export sales strategy?