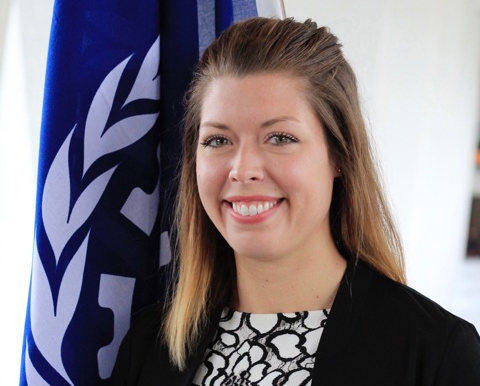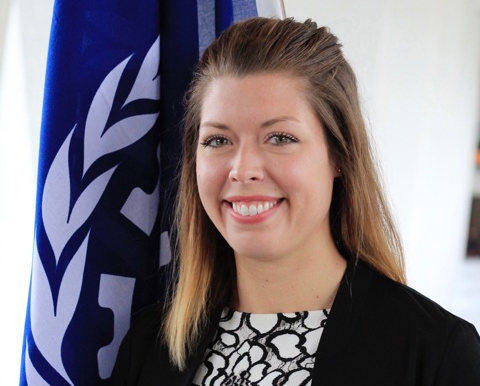 Earned her elite CITP®|FIBP® designation: Oct. 2016 
Though trade wasn't initially on Katherine's radar, working in a role with an international focus had been her goal from the very start. It was this goal that facilitated her transition to the world of trade, shifting her career path in an exciting new direction.
"I hadn't considered trade at the start of my career. During my studies in International Development at the University of Ottawa, I worked in a student placement at the Canadian Council on Africa. It was a great fit because of my interest in international work, but more importantly it was my first introduction to the world of trade and its role in promoting sustainable economic growth. Since then, most of my roles have revolved around this idea of bridging international trade and development."
After graduating, Katherine held several positions in the Canadian government, including the Africa Bureau of the Canadian Department of Foreign Affairs, and served 6 months in Nepal working on landmine issues and livelihood programmes in local communities.
In 2014, Katherine returned to the world of trade by joining TFO Canada (Trade Facilitation Office of Canada) as a Project Officer in their Trade Information Services team. TFO Canada's mission is to reduce poverty by helping small and medium-sized enterprises (SMEs) in developing countries export to Canada. Building the export capacity of SME producers helps to spur economic growth and development in local communities, so the role was a natural fit for Katherine, combining her interests in international development and trade.
"In the field of international development, you need to have an area of focus and technical skills to show what specific value you can offer. I chose to specialize in international trade, which has opened a lot of doors for me."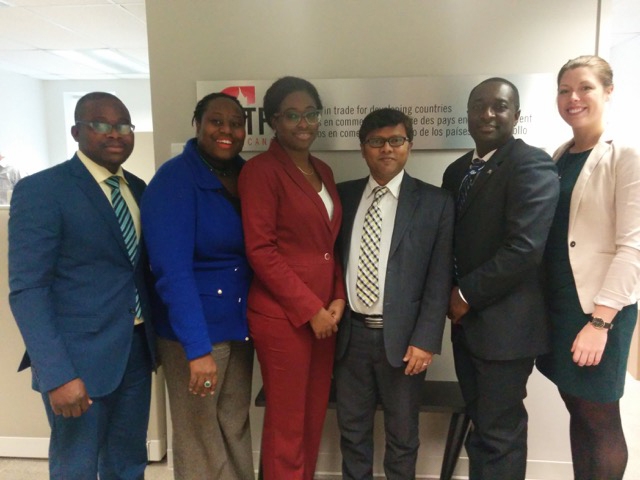 Katherine (far right) Meeting with TFO Canada's Advisory Council of trade representatives from developing countries.
Getting a clearer picture of the mechanics of trade
As part of her specialization in trade, Katherine decided to take the FITTskills courses. The experience not only expanded her knowledge, but also helped her to think about trade in new ways, improving her ability to help clients worldwide.
"When I joined TFO Canada, I knew that I needed to learn more about trade in order to better serve our clients in developing countries. I was able to take the FITTskills courses online, which enabled me to go through the material while I was working full-time."
While some training programs are more theoretical, the FITTskills courses gave me real insight into the nuts and bolts of how trade actually gets done.
"I gained a much clearer picture of how goods move through a supply chain, how trade transactions are financed, and what risks and challenges businesses face internationally. I was able to speak with more confidence using a trade vocabulary."
"The International Trade Finance course was my favourite because it was the topic I knew the least about. Finance was something I had taken for granted, without really thinking about its impact on trade transactions. Thinking about payment terms, liabilities, bills of lading, and all the other complexities of trade finance is critical, especially because access to credit is one of the main obstacles to trade for the SMEs I am working with. I was able to apply what I learned right away."
Katherine was sponsored for two FITTskills courses by OWIT Ottawa (Organization of Women in International Trade), through a partnership with FITT and Export Development Canada to promote trade training amongst women in Canada. She is now a member of OWIT Lake Geneva, where she coordinates high-level panels, events, and receptions with UN, NGOs, private sector and women's groups.
Helping businesses succeed in Canada
Since completing the FITTskills courses, Katherine has been able to apply what she learned to better serve SMEs from developing countries. A project she had a particularly strong impact on was producing a Guide on Exporting to Canada as well as conducting market research on key sectors for TFO Canada's clients. She also supported TFO Canada's export capacity building programmes, including developing training materials for workshops in the field and hosting SMEs at Canadian trade shows.
"Trade shows are where the magic happens. It is a real 'all hands on deck' experience, with our staff at TFO Canada supporting companies with logistics, booth displays, product selection, and matchmaking with potential buyers in Canada. The goal is both to familiarize companies with the Canadian market, and to provide real business leads based on where the Canadian market is moving."
A transatlantic move to the United Nations
In 2016, Katherine moved to Geneva, Switzerland to complete her MBA at the University of Geneva in a programme specialized in International Organizations. Shortly after beginning this program, she applied for her elite Certified International Trade Professional (CITP®|FIBP®) designation.
Having the designation is an easy way to show that I have skills, knowledge and expertise in international trade. It adds business credibility to the work I do in development, because companies know that I understand their business and the day-to-day challenges they face.
"I am also seeing the designation listed as a preferred qualification in job postings, so it is well recognized in today's competitive job market."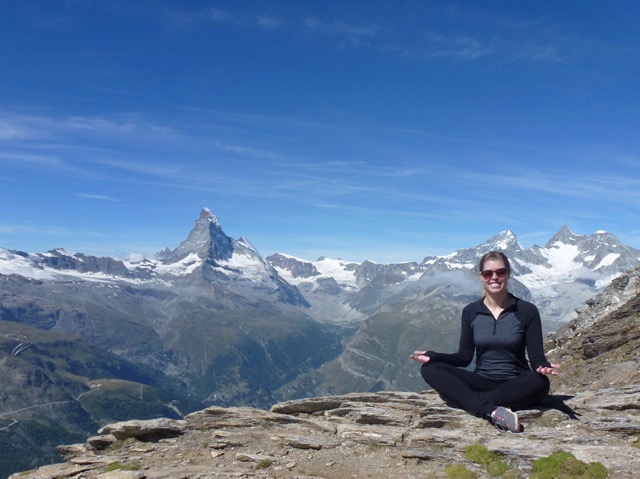 Katherine hiking the Swiss Alps to the famous Matterhorn (Toblerone) mountain.
While completing her MBA program, Katherine joined the International Labour Organization (a United Nations agency) working on monitoring and evaluation for a factory training programme in developing countries. To date, the programme has reached over 1,100 SMEs and 270,000 managers and workers with trainings to improve business competitiveness and working conditions.
"SME training is a pre-cursor to exporting and participating in global value chains. It's becoming more competitive than ever to do business internationally, and global buyers are putting pressure on their suppliers to improve both productivity and labour standards. SMEs need to make sure they're ready to meet those expectations."
"We're helping SMEs to modernize and improve their business and management practices, as well as ensuring that workers have a voice in the company and can contribute positively to improvements. A lot of what we do focuses on improving manager-worker relationships and creating shared benefits through decent work in SME factories."
As she continues to deepen her trade expertise in this rewarding direction, Katherine looks forward to helping more SMEs, especially women-owned businesses, to develop the knowledge and management skills needed to excel in in global markets.
Learn more about the CITP®|FIBP® designation
INTERNATIONAL BUSINESS CERTIFICATION—CITP®|FIBP®
Advance your career and build your professional credibility in the field of global business by earning the Certified International Trade Professional (CITP) designation.
Why Earn the Certified International Trade Professional (CITP) Designation?
The Certified International Trade Professional (CITP) designation is the world's leading professional designation for the field of international business. So whether you're new to global trade or have over a decade of direct experience, you'll find the CITP designation can help advance your career and build your professional credibility.
The CITP designation sets you apart in the competitive international business industry because it's proof you possess the competencies global business experts have identified as being essential for a successful career in international trade. It also recognizes your dedication to ethical business practices and ongoing professional development—both of which are desirable traits for today's global business practitioners.