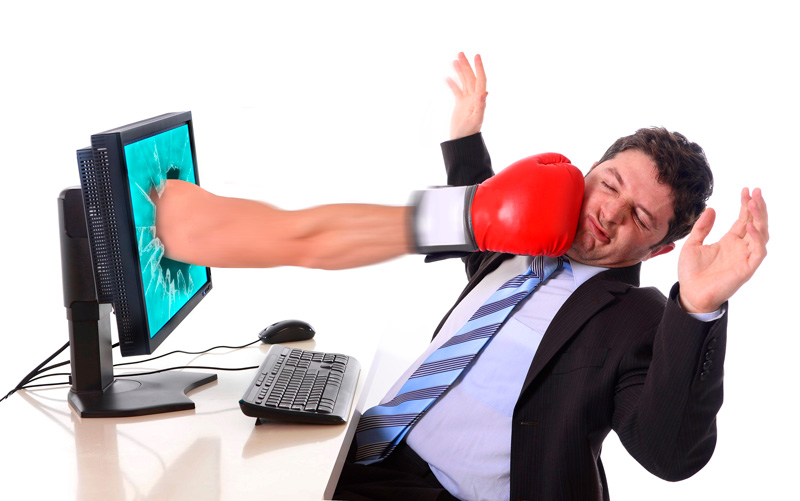 The challenges of e-commerce are becoming easier to overcome due to the increasing familiarity with it in many markets as well as advancements in the online shopping ecosystem. Be that as it may, there are still issues requiring research and thought when setting up an e-commerce operation.
Some of the challenges posed by e-commerce have been outlined in the updated 7th edition of the FITTskills International Sales and Marketing course.
1. Distrust in the security and privacy of online transactions
Companies that establish e-commerce operations face several security risks, including:
Denial of service: These attacks stop authorized users from accessing a website, resulting in reduced functioning of the website or its complete
Unauthorized access to sensitive information: Hackers can obtain intellectual property and alter it, destroy it, or steal it to sell to a competitor.
Malicious alterations to websites: Hackers have been known to alter website content to negatively impact a company's reputation or to direct customers to competing websites when they click on a link.
Theft of customer information: Many cases have arisen where customer credit card details, addresses, and other personal information have been stolen for criminal
Damage to computer networks: Viruses and worm attacks can seriously affect a company's
Creation of counterfeit sites: Fake websites can now be created easily and at little cost to the fraudsters. These sites look identical to the authentic versions and can cause serious damage to company valuations and reputations.
To deal with these risks, companies must establish various levels of e-commerce security.
Authentication systems, such as usernames and passwords, are a basic level of control to help ensure only authorized employees have access to the website or customer information. Firewalls prevent external users from gaining access to information held on company computers, while intrusion detection software can provide an early warning for hacking attacks.
2. Viruses, malware and online attacks
As well as the financial losses, companies can also suffer a loss of reputation or market share. Companies could also open themselves up to face criminal charges.  Companies must follow government guidelines as to the level of e-commerce security and privacy they must implement.
If an attack occurs, and these guidelines have not been adhered to, a company can be prosecuted.
Viruses, Trojan horses, and worms are malicious software programs designed to damage computers in some manner. Viruses and worms infect a computer, replicate, and spread. Trojan horses are malicious programs hidden in what appears to be reputable or helpful software downloaded onto a computer. Attacks by these types of malicious programs can have serious consequences, including:
Deletion of company data, or inability to access data
Recording of keystrokes made by an authorized user, enabling theft of passwords and usernames
Hijacking of the computer system
Forwarding viruses to customer and partner computers
Companies must ensure all computers have firewall and virus protection. Employees should also be advised to not download unauthorized programs or documents from the Internet. It is also advisable to avoid opening email attachments unless the employee is expecting the named attachment to be sent to them. Companies should also make backups of essential data and store them on external drives, in cloud storage, or with reputable data storage companies.
3. Payment options and reliability
While some customers still have concerns about security and the privacy of information over the Internet, the advancement of new privacy and financial e-commerce security technologies have calmed many such fears. In addition, the expansion of connectivity bandwidth and the availability of high-seed downloads is continuing to revolutionize the sales and distribution of digital products and services.
To gain the confidence of customers, companies offer alternative payment methods so customers can select the option which makes them feel most comfortable.
Numerous online payment mechanisms exist today. PayPal is a highly subscribed service, promising secure payment in multiple currencies. Wire transfers and pre-paid accounts are other secure payment methods often offered to customers.
Companies can use other approaches to instill trust in customers both during the early stages of the decision-making process and after a sale. Trust can be built by providing efficient and reliable services that meet customer needs. For example, Tesco (a U.K.-based food retailer) has an online food shopping service. Customers can log onto the Tesco website, select their groceries and when they would like the items delivered to their home. For working customers who have little free time, this convenience often outweighs the need to personally select fruit, vegetables, and meat. And if customers are satisfied with the quality of the products delivered, they will become repeat customers.
When e-commerce operations follow an omnichannel approach, they are wise to implement fraud management efforts across channels. In doing so, they can quickly detect and address suspicious activities, no matter where and how they occur. In so doing, they offer a more secure shopping experience.
4. Complexity, uncertainty, and fraud
The O.E.C.D. Observer published a spotlight on the digital economy in 2016. The article addresses the untapped potential of e-commerce. Across the 35-member countries of the Organisation for Economic Co-operation and Development (O.E.C.D.), half of all consumers made an online purchase in 2014, but 75% of those consumers connect to the Internet daily.
This is reason to conclude there is untapped potential, particularly for cross-border e-commerce.
To illustrate, only 15% of consumers in the E.U. shop online from another E.U. Member States. The O.E.C.D. considers the reasons why the full capacity of digital consumption has still not been reached despite improved consumer access to goods and services at competitive prices due to the Internet and mobile technology.
The O.E.C.D. notes "online shoppers complain about complexity and uncertainty about delivery for instance, or dispute resolution, and can be victims of misleading or fraudulent business practices. And improvements in business transparency, such as who to contact when a problem occurs with a good or a service, don't often extend to improved disclosures about how personal data may be collected and used by businesses online. Although consumers now have more tools to help police market conduct, the role of well-equipped consumer watchdog authorities, like the French D.G.C.C.R.F., remains essential to enhance trust in the digital marketplace."
Has your organization had to overcome technical hurtles in order to offer a smooth e-commerce experience? Tell us about it in the comments down below.  
This content is an excerpt from the FITTskills 
International Sales and Marketing
 7th edition textbook. Discover a new way to learn with our practical, flexible, leading edge global trade training.