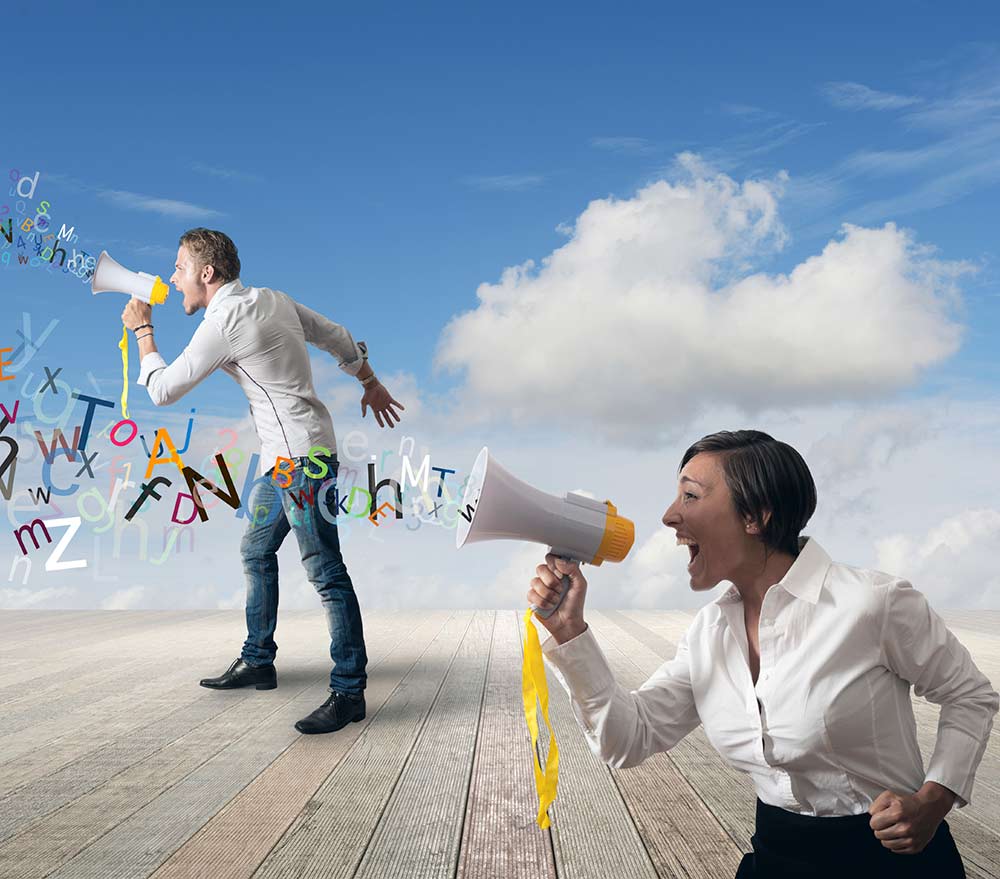 Finding the right language service provider overseas is very much like looking for your ideal client. Basically, it requires you to research, build a relationship and take risks.
In the process, you may learn more about the translation industry, how it can help grow your business and, hopefully, your vision for a translation expert.
1. What To search for
In the very beginning, you will come across your first dilemma: human or machine translation? Well, Google Translate, or any other automatic translator for that matter, is like the F-word – you don't want to say it out-loud in public.
GT might help you with your casual communications, but bear in mind that outside informal contexts, it may get you into trouble.
Right now, I hear you saying "But it's free!" or "I've got a small budget!"
I know it's disappointing, but automation doesn't solve everything and, for the sake of your international business plans, you really want to avoid translation blunders.
From the outset, you'll need to invest in several linguistic aspects—copywriting, translating, adapting, editing, and proofreading, just to mention a few —if you expect a higher success rate when internationalizing your business.
So, whether you reach out for a sole translation expert or a translation company during your research, you'll need to focus on a collaborative approach, one that allows both parties to consistently build a relationship of trust and growth through good business practices.
Then, you no longer look for any translator to simply translate your literature into Spanish.
You want a native Spanish translation expert. A close resourceful collaborator, who can work with other experts when your project needs it, and whose expertise enables engagement of the Spanish-speaking audience with your brand, products or services.
Such a translator should not only have full proficiency in translation competencies and subject area expertise, but also in-depth understanding of the challenges, issues and pains you and your company face, in order to be able to assist you in pursuing your commercial objectives.
For example, your analytics show some interest in your products from a few Spanish-speaking markets and you'd like to poke them a little harder by re-using company videos. Your translation-budget is limited, and due to the considerable Spanish variations across Latin America, you opt out of the localization strategy.
Instead, your translation expert could 'culturally curate' these videos and optimize them with International Spanish subtitles. That way, you give your audience a nudge to speed up their buying decision-making process by demonstrating you care about their language needs.
2. Why you need a translation expert
You're probably wondering "Hey, I speak Spanish. Why would I need a translation expert?!"
It's necessary because you'd prefer to focus on developing your cultural and communicational skills, rather than your translating competencies, in order to excel at face-to-face encounters, informal meetings, trade shows, interviews or long distance calls.
Your ultimate goal is driving business and keeping the relationship with your potential clients alive. So, let the translation experts be your support when it comes to dealing with the linguistic aspects of your international business plans.
3. Where to find them
Finding in-country accredited professionals should not be that hard, since most of them are listed at translators' associations.  For example, in Argentina, it's customary to find them at Colegios de Traductores. These are official registries whose certified members are sworn translation practitioners and bound to confidentiality by law.
You can also ask for referrals from governmental agencies, such as Global Affairs Canada, and international chambers of commerce. For example, in Santa Fe City, Argentina, CaCESFe helps members with translation services. Think of institutions that are closest to you or your potential clients.
4. How to handle the selection process
Thanks to the Internet, you can easily google translators' professional websites and surf social media to get to know them. But, in order to establish your own assessment process and vet translators accordingly, you will have to contact them personally and start a conversation. Use email, chat and video-conference when necessary.
Remember these crucial tips:
Using machine translation or having no budget for coping with the linguistic aspects of your international business plans will be like trying to tame a horse without a saddle. Every business transaction carries a certain degree of risk, so try to avoid it by building a strong, personalized, straightforward relationship with your translation expert.
Language strategies can help you seize business opportunities in the different stages of your product/service development and its introduction to a new market – for example, transcreation during its marketing or keyword translation for website SEO. The impact of translation on your target audience should be close, if not the same, to that of the original version.
Your translation expert should be able to help you introduce your products or services across Latin America by using International Spanish, a very well-known resource among most of Spanish language professionals. Alternatively they will help to localize them if you've decided to target a specific segment and/or go one country at a time.
How does your business deal with the linguistic aspects of entering new international markets?