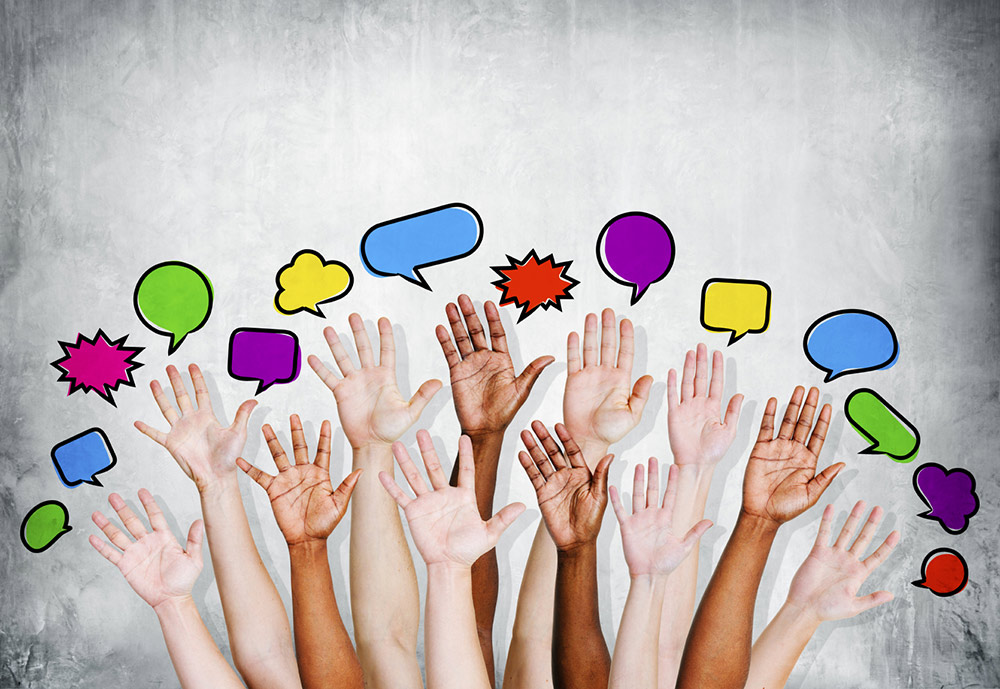 Purchasing translation can be scary when you're new to the export business—especially if you only speak one language yourself. Like with any business transaction, there's a certain degree of trust involved. But when you don't speak the target language, sometimes that trust feels more like faith.
As an exporter, you're betting the sales and success of your product on whether this translation is quality and truly connects with your target audience.
So for those of you who find this a bit scary, here are some do's and don'ts designed to keep you out of the dark.
1. DO: Look into the translation company you're working with.
The surest way to guarantee a project's success is to choose the right partner before it begins. In Canada, the Association de l'industrie de la langue (AILIA) is the overseeing body, while the American Translators' Association (ATA) has members in both Canada and the U.S. On an international level, there's the Globalization and Localization Association (GALA).
If a company isn't involved in any trade bodies, take caution. This may sound more like advice on how to pick a partner than how to tell if a translation is good, but both AILIA and ATA have standards that members must follow, and if your partner is not a member, your completed project is less likely to conform to those standards.
2. DO: Look at the translated international business document you get back.
Is it longer or shorter than the original? This will help you gauge completeness. When translating from English into French, Spanish or other Romance languages, expect to see around 30 percent growth.
Similarly, from these languages into English will be 30 percent shorter. A well-written German text translated into English expands around 20 percent. But take caution! Subject matter can really influence how much expansion or reduction you see from one language to another. For example, parts lists and material safety data sheets (MSDS) from German into English can expand as much as 40 percent.
A quick Google search will pull up word expansion charts, or your translation provider should be happy to provide this. Regardless, when you don't speak the language, it's helpful to know how to quickly surmise whether anything is likely to have been added or taken out.
3. DON'T: Get upset if some names or numbers are in different places.
We once had an American client panic, thinking the date on her contract had been changed from March 2nd to February 3rd. Of course it hadn't! Americans put the month before the day, and she was unaware that most countries do not. So, the U.S. 3/2 had to be changed to the French 2.3.
A thorough translation takes more into account than words.
Basically anything you give us that has meaning – numbers, symbols, punctuation – has to be looked at and transformed. Two sentences may become one; one sentence may become two.
You'd be surprised what has meaning that you never even thought about! Even commas can mean something entirely different in French than in English.
4. DO: Ask if your translation partner carries errors & omissions insurance.
Note that this is different from liability. While insurance regulations are different for Canada and the U.S., it's important to note that standard liability often does not cover translation error. In fact, if you work with a U.S.-based provider, most liability policies actually have a clause stating they do not cover translation error!
It may not help that much with knowing whether the translation you got back is good, but knowing your provider has the right kind of insurance in case it isn't may help you rest easier at night.
In the end, purchasing international business translations isn't nearly as intimidating as it might seem.
After all, trusting another business to convey your message in a language you don't understand is a bit like feeling around in the dark—it's intimidating and if you mess up, you could hit an obstacle that hurts your business.
Very few of us know how to make our own flashlights at home, but we still trust their ability to help us navigate at night. Similarly, you don't have to speak multiple languages in order to be able to shine a light on your project—you just need a little help.
Have you ever received or seen a badly translated business document? Do you think it affected the success of the project or even the credibility of the business involved?