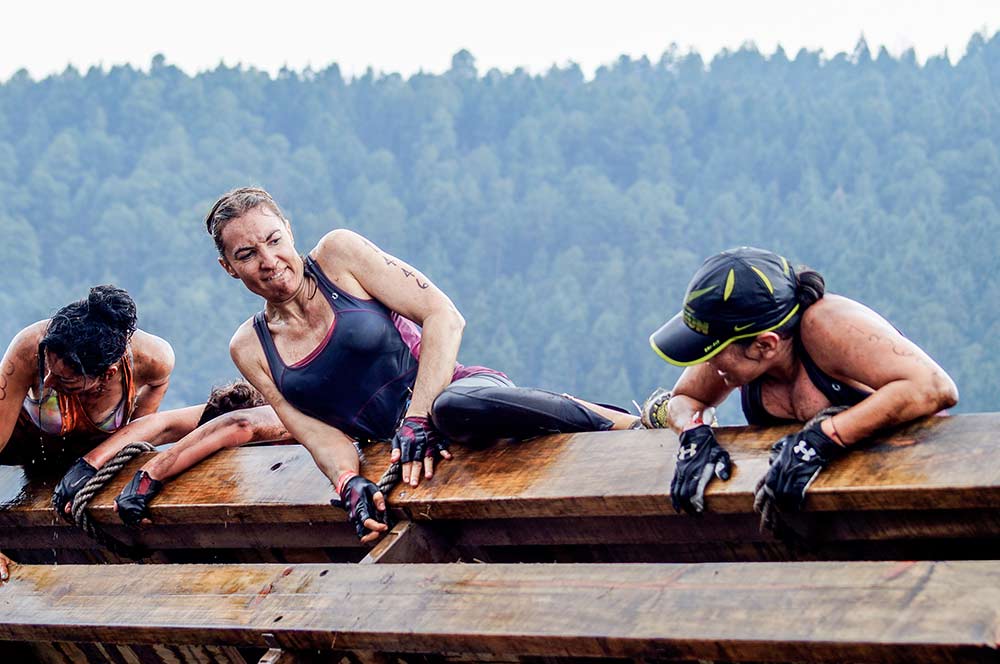 The first three articles published in this series provided information on where to review U.S. opportunities, who the key players are, the rules of the road, and how to register to do business with the U.S. Government.
Now it's time to focus on that flipside that opportunity so often presents – the challenges!
There are many obstacles and delays that can impact a contract award before it happens, or even after it happens! All of these barriers must be overcome to succeed.
The dreaded bid appeal
A scenario that I've seen happen to Canadian companies is the following:
You are jumping up and down because it has been announced that your company has been awarded a U.S. Government contract. A few days later you get the bad news that the award is being appealed by a competitor. What do you do?
You should fight it by hiring a U.S. lawyer who is experienced in this type of case. If you don't know any, call the Trade Commissioner Service at the Canadian Embassy in Washington and ask them to connect you to a few lawyers who specialize in these appeals.
Once connected, you can discuss your situation with them and settle on the right lawyer for you, based on experience and price.
The Government Accountability Office (GAO) is an independent agency that works for the U.S. Congress. It has various functions, one of which is to adjudicate bid protests. If you search for "Canada" on the "Bid Protest Decisions" search engine, you will find Canadian companies that have gone through the bid protest experience.
The main hurdles you could face
Some of the obstacles that you may discover very quickly in attempting to win a U.S. government contract are:
The Buy American Act of 1933; (See Buy American and Defense Contracts)
Small Business Set-Asides, Small Business Act of 1953;
Buy America Act – Transit (not the same as Item 1.);
Buy America Act – Highways;
Buy American -Airports;
DFARS Part 225; and
DFARS Part 225.7002 Berry Amendment.
It is extremely important to understand the comprehensive list of barriers and helpful hints to address them, whenever possible, by using the resources of the Canadian Trade Commissioner Service.
Once at the site, note the "Other Key Information" box on the right hand side of the page. It is suggested that you review all the information contained under the specific headings. Actually, the whole page contains a wealth of important information you need to know.
Getting the help you need
Both buyers and sellers need help! The challenge is in connecting the right two organizations, so they can help each other. There are always obstacles or constant challenges, some big and some small, that must be overcome to succeed.
Regardless of where your company is located in Canada, help is available to you. Companies need opportunities, and financing and good networking will eventually get you the first two.
In Canada, we are fortunate to have local, regional and national associations in most industries, especially in the aerospace and defence fields. A list of some of these organizations is available on the Innovation, Science and Economic Development Canada web site. Also see WCDIA.
All of the associations have experience in dealing with the same obstacles you might be facing today; networking is key to getting help. Most likely, someone or some company has already experienced the same challenge you are now facing.
Canadian Trade Commissioners are your friends
Help is always available from the Canadian TCS. If you don't know whom to contact first, try the Defence and Trade Sections at the Canadian Embassy in Washington.
They have direct contact with key DoD players who are always willing to listen and help if they can. A call from the Pentagon to a U.S. unit or base can certainly help to open doors for Canadian companies.
If you see an opportunity on FBO.gov, but the bid package is classified, it may be releasable to Canada.
Contact the Industrial Security Directorate to see how they can request it if you have the appropriate level of security clearance. Also, don't be afraid to contact the Canadian manager at the Joint Certification Office if you are trying to visit a U.S. base and running into difficulty.
Remember, experience says that in dealing with U.S. Government organizations, if they want what you have, they will find a way to buy it!
Further Reading
Some interesting web sites that may be beneficial are: