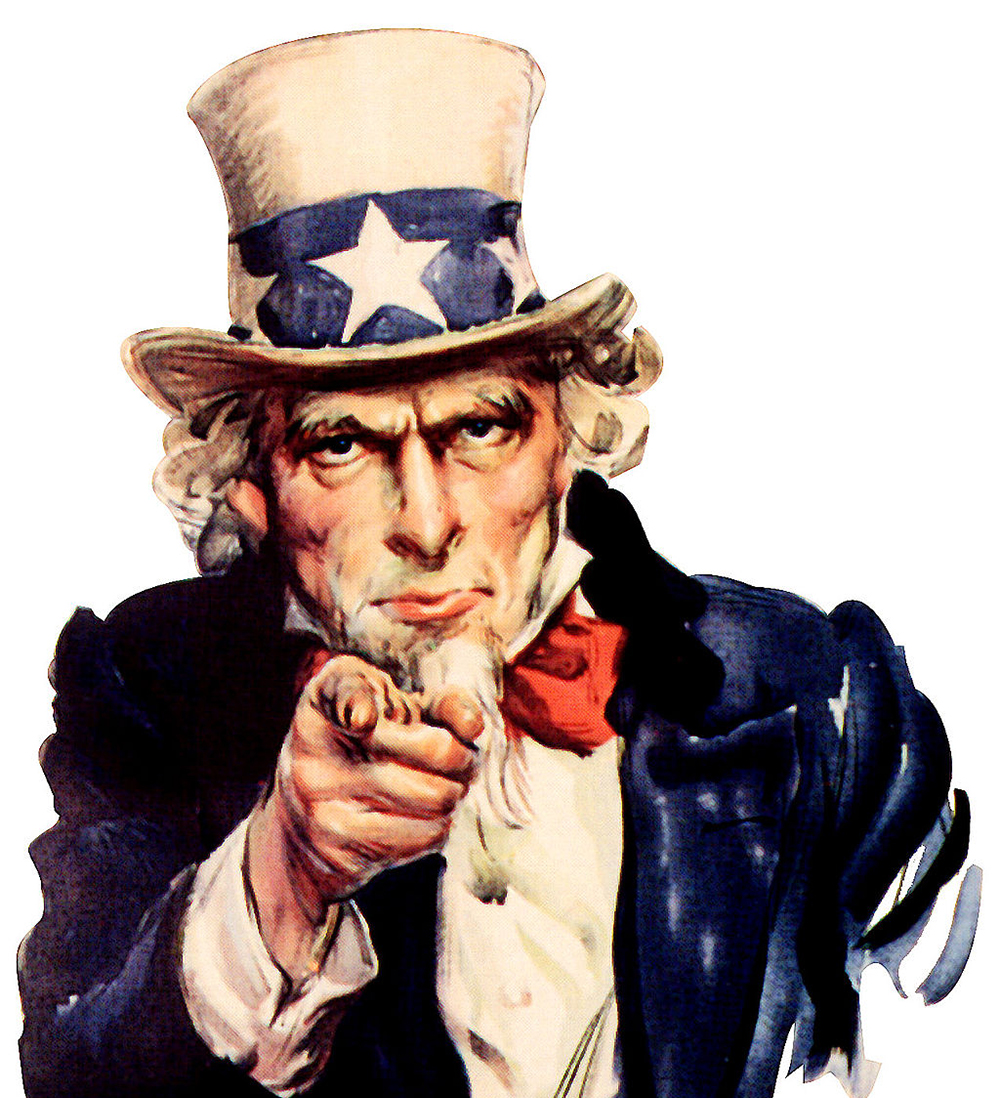 Canada's biggest trading partner is the U.S. However, many Canadian companies have never attempted to sell a product or service to the U.S. government.
Why haven't they tried?
Perhaps it's a lack of knowledge about the market south of the border. It could be for financial reasons, or that people don't know where to start or worry it will take too long.
Other concerns are that people don't know who to contact for help, or consider the U.S. too far to go for business. Maybe they are simply afraid that the U.S. government would never buy from a small Canadian company (not true).
An understanding of how to discover what the U.S. government is looking to purchase will help to alleviate the misconceptions about selling to "Uncle Sam."
One-stop-shop for U.S. government market research
In attempting to sell a product or service, it is always necessary to determine who needs it, and what problem it will solve for the buyer.
In the domain of U.S. government procurement, there is an easy way to determine what they want to buy.
A single U.S. government-wide resource exists for information on proposed procurement actions and contract awards over U.S. $25,000: the Federal Business Opportunities (FBO) website. You may even find a few procurement actions under $25,000.
There is no cost to use the FBO website, but you must register if you want to take full advantage of the site.
Exploring the FBO website is easier than you might think. Most likely, the first item that will catch your attention is the large number of active federal (meaning U.S. government) opportunities.
Resist the urge to immediately dive in to search for opportunities. First, ensure that you have some basic knowledge of the web site's functions and terms of use.
Start by clicking on the Privacy sub-heading which is listed in the lower portion of web page's banner. It's important to understand the Privacy and Security statement as it ensures that you are aware how your personal information could be used. Other U.S. government websites have similar information included in their respective online privacy policies.
Go to the Getting Started section in the top menu and learn the FBO details. Several short business training videos can be found in this section as well as a Vendor User Guide. They provide answers to most of the questions that users may have while using the website.
More than 100 agencies are looking for solutions
Now take a look at the website's Agencies section. It's a listing of more than 100 government agencies, including two that are not U.S. federal agencies, which place their solicitations and award notices on FBO.
Did you find the two that are non-U.S.?
While on the Agencies page, try searching for the Department of the Navy and observe that it lists over 390 locations, with more than 31,000 notices.
By the way, the navy procurement notices are the same notices that are on the FBO Opportunities web pages. For administrative reasons, such information is included on the individual departmental procurement websites as well.
The Agencies listing can be a very useful research tool in drilling down to explore opportunities when the potential buyer's location is known.
Next, quickly have a peek at the General Info page. From there, move on to the Home and the Opportunities pages. Both can be searched for procurement opportunities – which is the reason you are on the FBO site in the first place!
Opportunities are at your fingertips
The Home page is a quick and easy location to start a simple search for procurement opportunities. Insert a keyword like "wireless" into the Keyword/Solicitation search box and hit enter. This will identify some type of procurement activity associated with the keyword used.
It will also move the search to the Opportunities page at the same time. On the Opportunities page you will find an advanced search capability too.
Product and NAICS codes are listed which can be used in an advanced search mode to provide greater refinement for the user.
The Opportunities section is where you will spend most of your time searching while using the FBO site.
The Keyword/Solicitation search box is your principal instrument to search for solicitations.
In order to become familiar with searching for procurement opportunities, try searching again using a word from your company's product line or search for "Canada".
You may be surprised to see what results you return! You can select a few of the opportunities by clicking on the individual blue links, then press "Ctrl-F" and insert "Canada" into that search box. This will help you find Canada in the solicitation if it is there.
The ability to use the Home and Keyword/Solicitation search boxes is your key to success in finding opportunities appropriate for your company.
A tip: use of the Return to Opportunities List tab will save you lots of anguish in returning to the list of solicitations when you search the listings.
It is important to note the detail under the General Information column on the right-hand side of a solicitation, as it has a lot of significant information. It should always be reviewed to see if anything is listed under Set Aside. "Set asides" are social-economic opportunities specifically for U.S. small businesses.
Please note that foreign companies, including Canadian, are not considered small businesses under U.S. law. Therefore, Canadian companies cannot normally bid on solicitations that are set aside for U.S. SME's.
The NAICS and Classification Codes that are included in this column can be used to identify similar non-Set Aside search opportunities for like products using the Home or Opportunities pages. See the Advanced Search Tab on the Opportunities page.
The above information provides a company with an opportunity to identify where U.S. government procurement opportunities can be found without registering for an account on the FBO website. However, as noted above, to take full advantage of the functionality of the site you will need to register for it.
Note that registering only at the FBO website will not allow you to bid on U.S. government opportunities. However, it will achieve one of the three steps that must be completed in order to bid.
The next article in dealing with U.S. government procurement will explain the full registration process you will need to undergo in order to bid. I recommend you take a look at the NCage, DUNS, and the U.S./Canada Joint Certification Program.
In the meantime, start searching the FBO site for opportunities!
Disclaimer: The opinions expressed in this article are those of the contributing author, and do not necessarily reflect those of the Forum for International Trade Training.