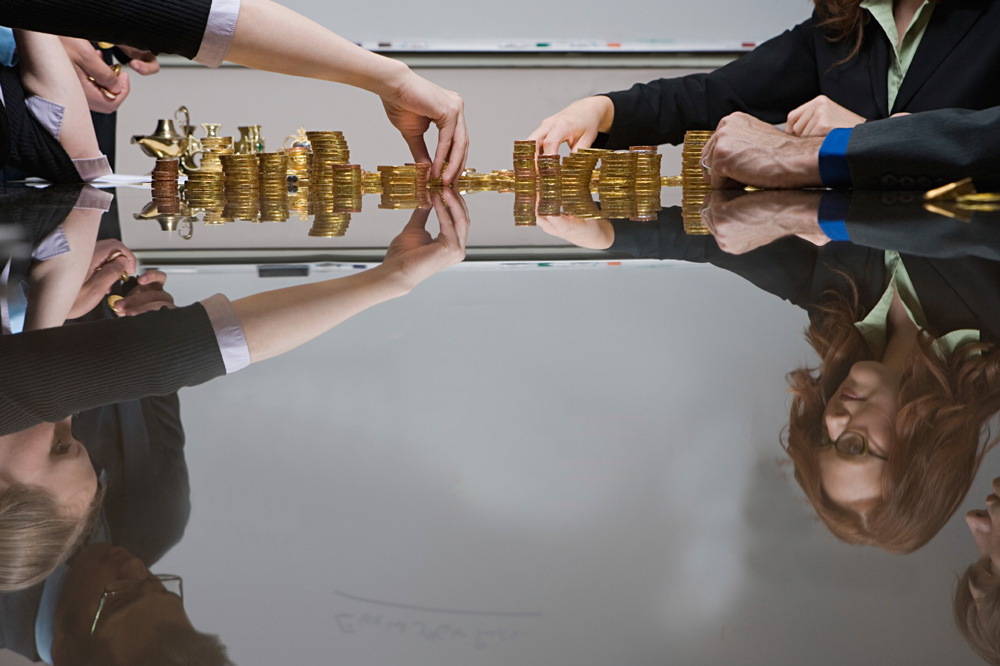 In the past several weeks, the Canadian dollar has hovered between 69 and 75 cents U.S., in its lowest exchange rate in over a decade.
The Canadian Chamber of Commerce's Crystal Ball Report, released in late January, predicted these levels to stay consistent, with a forecasted average of 71 cents U.S. throughout 2016, and a slight rise to an average 74 cents U.S. in 2017.
One of the reasons why the exchange rate is expected to stay at this level is the opposite paths that Canada and the U.S. are following with their currency interest rates.
In December 2015, the U.S. raised their interest rate, for the first time since 2006, to 0.5%. Some reports speculate that it may rise to as much as 1% by the end of 2016.
With recent economic turmoil in the U.S., however, some are suggesting that the country's interest rate should remain stable until the economy picks up again.
In Canada, however, not only are there no interest rate hikes expected in 2016, but Bank of Canada Governor Stephen Poloz (an honorary CITP®|FIBP®) has publically spoken about negative interest rates as a potential option to spur economic growth.
To make things worse, Canada's economy has been hit hard by falling oil prices, and investors remain wary of a Canadian housing market that has shown signs of becoming a bubble, as well as rising consumer debt rates.
There's still good news for exporters
There is one group, however, who stand to benefit from the falling Canadian dollar: Canadian companies who are exporting to the U.S.
Though Canadian companies are beginning to diversify into other markets, the American market still remains the most popular choice for Canadian companies looking to expand internationally.
Over the past several years, a whopping 70-75% of Canada's exports, on average, have been shipped across the border to American consumers.
With the American economy predicted to grow more quickly than that of Canada, softer retail sale predictions for Canadian consumers in 2016, and a favorable exchange rate which reduces costs for American companies buying from Canada, the stars seem to be aligning for Canadian exporters to boost their American sales.
Peter Hall, Vice-President and Chief Economist for Export Development Canada (EDC) also added that "American consumers are sturdy thanks to solid job growth, rising real wages, restored confidence, better-managed household budgets, and a $100 billion bonus from lower gasoline prices."
While the oil and gas sector, which comprised 24% of all Canadian exports in 2015, has been hit hard, most other exporting industries experienced major gains in 2015, which are expected to translate into further increases to Canadian exports overall.
According to the Crystal Ball Report, "The auto sector grew by a booming 14% in 2015, and technology exports gained 13%, while aerospace soared by a whopping 29%.
Export Development Canada, the institution with the best track record in forecasting Canada's international sales, expects that export growth will reach 7% next year, a healthy gain.
The report concludes that because of this increase, the Canadian economy should grow by 1.5% in 2016 and 1.8% in 2017.
While this economic environment may not be ideal for everyone, it has created the perfect opportunity for Canadian companies to either start exporting for the first time, or to increase their international sales and become more competitive in the American market.
Do you think the lower Canadian dollar will benefit Canadian exporters to the U.S. as much as expected? What tips would you offer for companies looking to export for the first time in this economic environment?