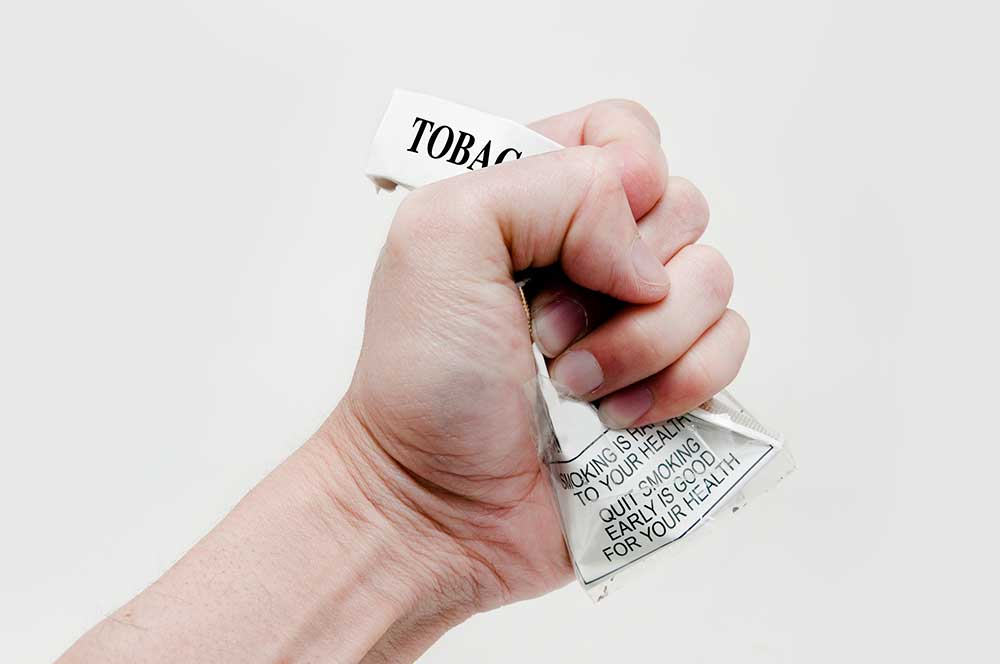 Earlier this month, the World Bank's International Centre for Settlement of Investment Disputes (ICSD) issued a ruling against Philip Morris International that could have lasting ramifications for international trade.
The ICSD's July 9 decision in the case Philip Morris v. Uruguay asserted that the company had no grounds to receive damages it sought from Uruguay for profits lost due to the small South American country's strict anti-smoking laws.
The ruling has obvious ramifications for the tobacco company; other countries considering similarly strict cigarette packaging laws are likely to move forward in enacting those laws with the risk of a legal challenge diminished. However, the ruling could have further repercussions, as it also set a new precedent for intellectual property and cases regarding public health. This has brought on a slew of criticism of ongoing trade negotiations.
Philip Morris's case against Uruguay
Philip Morris International's claims against Uruguay dated back to 2006, when the country began cracking down on cigarettes in an attempt to reduce the country's smoking rates. At that time, about 40 percent of Uruguayans smoked cigarettes.
The country enacted laws that banned smoking in public, drastically raised cigarette taxes, restricted cigarette advertising. It also dictated that 80 percent of the front and back face of cigarette packages, and 100 percent of packages' side panels, had to be covered in warnings and graphic anti-smoking pictures. The country further restricted cigarette companies to one label, meaning "light" or "slim" cigarettes — which were often falsely promoted as healthier cigarette options — had to be pulled from the shelf.
It was that final law that moved Philip Morris to action. Under the brand restriction, Philip Morris lost the right to market seven of its 12 labels. Under the protection of the 1991 Uruguay-Switzerland Bilateral Investment Treaty, the company sued Uruguay in February 2010, claiming that the country's label laws infringed on Philip Morris's intellectual property rights and impeded competition. The company sought $25 million in damages.
A statement by Philip Morris on this suit and a similar one regarding Australian anti-smoking legislation read:
Building a brand is a long-term significant investment which these governments have severely damaged, despite their pledge under binding international treaties not to deprive investors of their property without fair compensation in return.
The ruling against Philip Morris
After the six-year battle, the ICSD ruled that Philip Morris International was not protected under the treaty and could not prove that the anti-smoking laws has caused the company financial hardship.
While smoking rates among Uruguayan adults had declined by more than 10 percent, and 20 percent among teens, cigarette sales in Uruguay actually increased after the anti-smoking laws went into effect. The three-member ICSD panel ruled with Uruguay, which claimed that its anti-smoking laws were a public health matter that should not be able to fall under attack of businesses.
The panel also ruled that Philip Morris could not claim the anti-smoking laws caused a financial hardship because the company saw an increase in profits in Uruguay after the laws went into effect. The ICSD dismissed Philip Morris's claims that the company's profits would have been higher had the laws not been enacted.
The ruling set a legal precedent, as well. The panel determined that Philip Morris could not claim that Uruguay had infringed on its branding rights because the company had to eliminate seven of its labels. According to the panel, the individual labels all fell under the Philip Morris brand umbrella, and their elimination could not be considered branding losses.
In addition to upholding Uruguay's anti-smoking laws, the ICSD declared that Philip Morris must pay Uruguay $7 million to cover some of the country's $10 million in legal fees.
The impact of Philip Morris v. Uruguay on trade
The primary impact of Phillip Morris's loss against Uruguay has been that case has brought attention to the investor-state dispute settlement (ISDS) process. While the ability for corporations to sue countries they feel are violating international trade agreements has existed since the 1960s, that ability has come under fire recently amidst trade negotiations.
The awareness Philip Morris v. Uruguay has raised regarding ISDS cases has brought further objections to ongoing trade negotiations, such as the Trans-Pacific Partnership. Critics suggest most of these new agreements would increase corporations' abilities to file claims against countries who sign the trade pacts.
Rulings against corporations, such as the ruling against Philip Morris, can have another negative effect. Those rulings, or the erosion of ISDS trade deals, could decrease a company's confidence when investing in foreign countries. The ISDS process allows companies protection against the inaction of laws that can harm investments and profits.
That lack of confidence could cause harm not just to foreign investors, but also to countries who fight against ISDS pacts. A lack of ISDS protections or settlements against corporations could lead companies to scale back or eliminate investments in foreign countries, costing those countries the jobs, taxes, infrastructure and other benefits that follow foreign investments.
Disclaimer: The opinions expressed in this article are those of the contributing author, and do not necessarily reflect those of the Forum for International Trade Training.