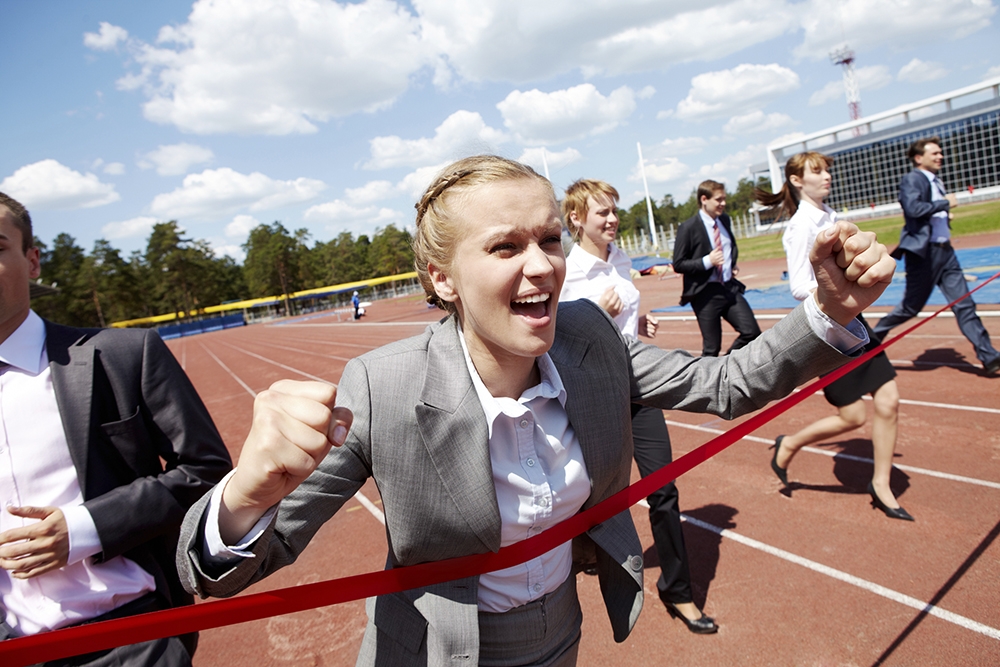 At FITT, we love this time of year! It's our distinct privilege to recognize the hardest-working, rising international business stars of the 2015-2016 academic year. These individuals have achieved great things, often against some steep odds, and proven that they have a bright future ahead of them in the field of global trade. Here are the winners of this year's FITT Education Awards!
Student of the Year Award – Wendolin Lopez Rebaza, Discovery Community College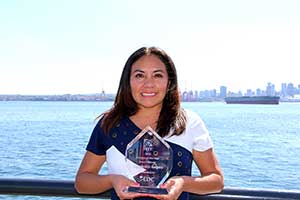 2015's Student of the Year Award is awarded to Wendolin Lopez Rebaza, graduate of the International Trade Management and Logistics program at Discovery Community College in British Columbia.
Wendolin attained the highest overall grade point average after completing all eight FITTskills courses.
The Student of the Year award is presented by Export Development Canada (EDC), FITT's strategic partner.
"We're thrilled to present the Student of the Year Award, which recognizes academic excellence in the field of international business," says Catherine Decarie, Senior Vice President Corporate Affairs, EDC.
Wendolin couldn't be more pleased to receive the well-deserved accolades.
For me, it is an honour to be selected as Student of the Year, especially from respected trade organizations such as FITT and EDC. I really enjoyed taking the courses and want to thank FITT and EDC for this award!
She found the program challenging, but by going out of her comfort zone and maintaining a great attitude, she faced any stumbling blocks as opportunities to learn.
"The FITTskills program taught me a lot, especially the fact that successful international firms tend to be those that develop unique products or services, or adapt their offerings to different markets."
Wendolin chose to study international trade as part of a family who has dedicated their lives to business. She hopes to apply what she learned in the FITTskills program to bring her family business's products to new international markets.
"My motivation was, and still is, my family. They encourage me to be the best at everything that I do."
She has her sights set on an office with a view at a large Canadian export corporation, in a role where she can represent Canada in global business deals all around the world.
"Wendolin is a landed immigrant from Peru. When she arrived in Canada with her family, she soon realized she needed a Canadian education to better her chances of finding employment and opted to enroll in Discovery Community College's International Trade Management program. FITTskills courses such as Market Entry Strategy, International Trade Research, and International Trade Finance were of major help, enabling her to identify a niche market," says Fouad Menassa, International Trade Program Manager at Discovery College.
Wendolin has subsequently entered into contracts with Canadian distributors, manufactures and logistics firms trading between Peru and Canada, with plans to expand within North America. She is presently in Peru for the launch of the first phase of her own business.
International Marketing Plan Award goes to an unstoppable hard worker
 International Marketing Plan Award – Tristen Militello, Algonquin College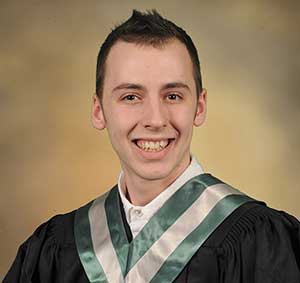 The International Marketing Plan Award was given to Tristen Miletello for his project which achieved the highest grade, combined with the highest overall GPA, in the FITTskills International Marketing course.
Tristen submitted a remarkable assignment, demonstrating his ability to completely research and think critically about connecting a product, company and new international audience. The fact that he turned out such an impressive project was even more incredible given the technical challenge he faced only two weeks before it was due.
"My computer crashed, forcing me to restart my project within two weeks of the due date. I had already previously finished the assignment and was on to the editing stage!"
Completing the marketing plan was simply a relief! I felt so accomplished! Considering the extremely hard work and late nights I spent to hand it in on time, and to have the honour to receive an award from it, it's an amazing feeling!
Tristen loved studying international trade, saying one of the major takeaways for him was to keep your mind open to opportunities, as they can arise in any situation.
"I chose to study international business because I had the wonderful opportunity to have Norman Hotchkiss as my professor for another course. He opened my eyes to the opportunities in international trade, and after attending his class I knew right away that this was the field for me."
"I'm thrilled to receive this year's International Marketing Plan Award! It's an honour. I wanna give a big shout out to my Mom, family, professors at Algonquin College, Fahdi Said-Pehoua, and my friends for helping me accomplish this!"
"Tristen Militello is a very welcome new International Business student with a strong desire to achieve. Good job Tristen! Keep it up. I expect you will be a strong performer at the front of the class as you proceed through the program," says Norman Lomow, Professor and Coordinator of International Business Programs at Algonquin College.
Tristen looks forward to a career where he can travel and work from anywhere in the world.
International Business Plan Award winner has a passion for helping businesses go global
International Business Plan Award – Ryan Thornton, Algonquin College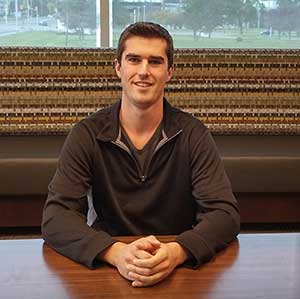 This year's International Business Plan Award, awarded to the student who has received the highest grade for a completed business plan, combined with the highest GPA, goes to another Algonquin College student, Ryan Thornton.
Ryan chose to write his plan from the perspective of a Canadian software company expanding into an international market for the first time.
"One of the biggest challenges with this project was choosing the best location for this international expansion. After due consideration, I chose to expand into France. The company already had a presence in Europe, with a branch office in the UK. I decided that expanding within Europe would give them an advantage over other parts of the world that would be completely new to them. The company also has an office in Quebec, which could help to reduce problems associated with language barriers."
Ryan decided to concentrate his education on international trade after his third semester enrolled in a more general business program at Algonquin College.
I enjoyed learning about international trade because it's so prominent in today's world. The courses taught me a lot of real world skills that are applicable in today's workforce, such as the research required to take on an international expansion.
Ryan has taken on a sales role with a software firm and hopes to someday have the opportunity to act as a consultant for businesses looking to expand internationally.
"I'm very proud to have won the International Business Plan Award. Completing this project took a lot of hard work and getting the results that I did is extremely rewarding."
"Ryan Thornton graduated with an advanced diploma in Business Administration, International Business Major. He did the college proud with his determination and focus.  He is an independent and overall strong performer and I expect great things from him as he enters the work force," says Professor and Coordinator Norman Lomow.
Two community-minded students stand out from the crowd as strong leaders
FITT Achievement Award – Kristie Luk, Fanshawe College and Jose Recinos, Algonquin College
The FITT Achievement Award is awarded to a student who has shown notable combinations of community involvement and academic success. There are two very impressive winners this year.
Kristie Luk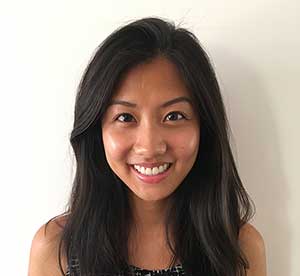 Kristie fell in love with international trade because of the endless opportunities, and room for growth and exploration.
"Look at the way the world is evolving. Cross-border trade will never stop; it is the way of life," she says.
"Kristie was an outstanding student who brought her work experience into the classroom, allowing other students to benefit from her insights. She modelled the dedication and diligence required to become the accomplished trade professional she is today," says Albert Knab, Coordinator of the International Business Management Program at Fanshawe College.
Kristie says that FITTskills case studies helped put theory into perspective, providing insight into how certain concepts actually come into play in reality.
I also learned how to work in a team environment effectively with various personality types and working styles. This, I feel, very closely mirrors how working in groups outside of the classroom would be.
Kristie shared the skills she learned with her classmates, speaking to them about the importance of time management and communication when working with others who all have different priorities and responsibilities.
She hopes to continue sharing her knowledge and expertise in international trade by becoming a trade ambassador for Canada, and even a professor later in her career.
"I see myself in more consulting-type roles with opportunities to travel and meet with different business professionals interested in market growth through developing strategic partnerships."
"I am truly grateful to have been recognized through this award for my accomplishments inside and outside of the classroom. It is a great honour to have been selected amongst so many other international trade professionals for this award."
Jose Recinos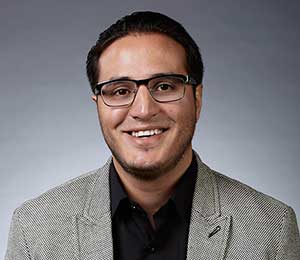 Jose has always been fascinated by the complexity of international trade.
"Global trade involves a wide variety of subjects such as politics, economy, business strategy, law and cultural diversity. I realized that in today's fast pacing and dynamic business environment, improving my international management skills would be very beneficial," Jose says.
He has channelled that fascination into an incredible amount of hard work and dedication, overcoming language barriers on top of the typical challenges of a demanding business program.
"I had never attended an exclusively English academic program, or written any papers or tests in English, so this was a challenge I had to overcome. I believe that I improved my written and communication skills and feel more confident than ever."
I believe that in life, you're always going to face challenges or roadblocks. If you want to distinguish yourself from the others, you need to be able to manage and respond cleverly to those challenges. It was critical for me to be really organized and to prioritise daily, weekly and monthly goals.
Jose says working on projects for the FITTskills program helped him gain real-world business experience.
"I picked an Ottawa-based clean tech company called Waterotor Inc. and I had the opportunity to meet with the CEO and work closely on the International Business Development and Marketing plan. I had to understand the business itself to be able to assess their challenges and opportunity. It was the best way to wrap up everything I learned through the program and adapt it to this real business case."
He made an outstanding effort to share his experiences with his classmates.
"Jose Recinos is a new graduate of the Post Graduate International Business Management Graduate Certificate.  He is one of those students who come along rarely, with the natural ability to excel in anything he puts his mind to.  He is an overall achiever, a leader and a thinker. Jose will thrive as he begins his career at EDC as the 2016 FITT/EDC intern," Norman Lomow explains.
"We were like a small family and I felt like we were very supportive of each other," enthuses Jose.
He even brought his international business classmates together to play in a fundraising soccer tournament, raising money to help Syrian refugees.
"My objective is to be able to work, travel and experience as many different cultures and countries as possible. I definitely want to be able to give back to the community by promoting sports and education here in Canada, but also in Central America, specifically in my homeland country, El Salvador."
Jose is looking forward to continuing to work with EDC as their 2016 FITT/EDC intern, and earning his elite CITP®|FIBP® designation.
Congratulations to all of this year's winners, and the outstanding graduates from FITTskills courses all over the world. We look forward to hearing about your future global trade successes!
Feel free to congratulate this outstanding group yourself and add your tips and advice for the graduates in the comments below!