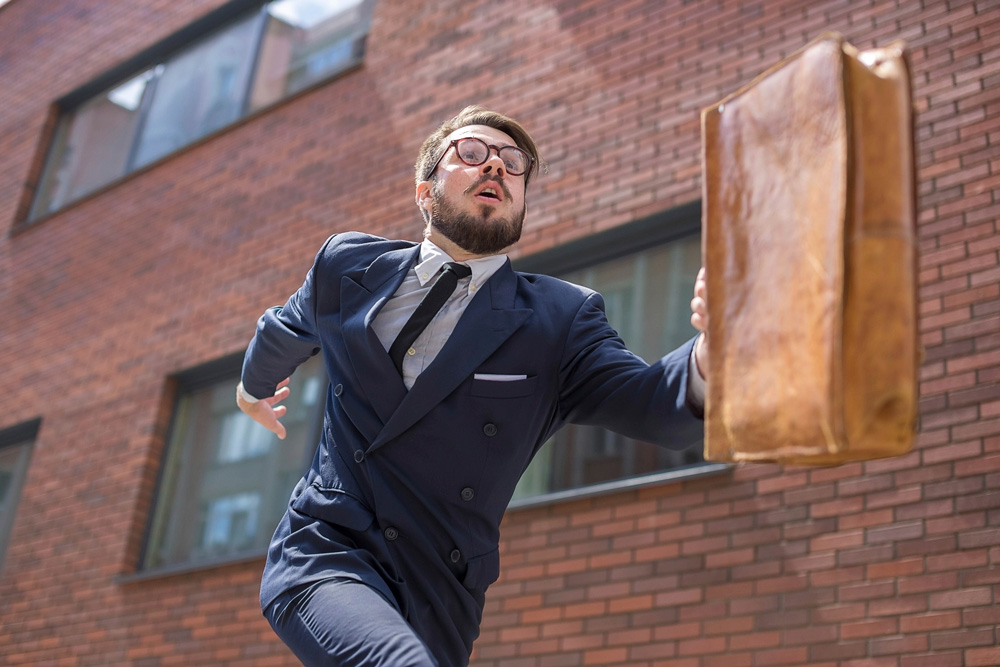 In 2003, Google's CEO Eric Schmidt told an audience that human beings now create as much information in two days "as they did from the dawn of man". As a result, each of us is now constantly flooded with "news", up-to-date statistics, unrequested suggestions, unwanted directions and unsolicited advice from all angles.
Because today's society does not have the time to delve further into each piece of information being fed to us, we listen, absorb and make decisions based on what we hear and see on CNN, "News at 6", LinkedIn, daily newspapers, blogs and other handy sources of information.
These sources of instant information guide us through our daily lives. They provide us with hand-picked, often superficial opinions of what is happening at home and abroad, and we shape our business decisions accordingly.
A cry to action for international entrepreneurs
My "cri de guerre" to Canadian executives is to return to your entrepreneurial roots, where you made decisions based on a combination of gut-feel, self-belief and adventurous courage, rather than ONLY on measured facts and figures. (OMG!)
We know that the following situations will affect us all, but rather than wait and see how they turn out before reacting, I exhort business executives to make note of them and then make a move.
For example,
U.S. Election 2016
Americans will choose their next President in November 2016, and a leading candidate threatens the U.S.' established trade agreements with other countries. With 80% of our exports going to NAFTA members, will the election affect our two-way trade figures? Should we wait for November 2016, or start seeking new markets to do business with now?
Instability in Brazil
Brazil, South America's largest country and Canada's leading trading partner in the region, is tottering under corruption and governmental changes. Will Canada's $6 billion two-way trade in goods and services be affected? And if so, wouldn't it be better to have other markets in the region already on our radar?
Brexit
Apparently copying Catalonia, Scotland and Quebec, the UK is now considering independence to leave the European Union in June 2016. Will this affect Canada's most important trading relationship in Europe? And if it happens, wouldn't it be wise for Canadians to start negotiating with other potential markets in case the UK leaves the EU?
Trade deal with China
Canada is forecasting 25,000 new jobs by 2030 resulting from a free trade agreement with China, our second largest trading partner. Will China's current economic slowdown affect this optimistic plan? Should we follow in our new Prime Minister's footsteps, creating the potential for new jobs by establishing ties with companies in Japan and Vietnam?
Here in Canada we read amusing business headlines such as "Bank of Canada uncertain about one thing: things are uncertain". Nevertheless, if Canadian businesses just sit and wait, worried about events they cannot control, things will continue to be uncertain.
Businesses cannot postpone decisions – the time to act is now
Flustered and bewildered by the continuous changes and events happening around the world on a daily basis, many businesses are quietly postponing any decisive international move for fear of making a costly mistake.
While the IMF says that "Canada is solid, despite everything", Canadian businesses must recognize that foreign markets will not automatically open up to their products; global economies will not easily become available to their service exports; world events will not "settle down" and allow Canadians the luxury of making decisions with calm, well-reasoned and precise forecasts.
Again I repeat my battle cry: make a move forward now! I urge Canadian executives to make a move now, and make an effort to look for new markets, instead of waiting for world events to tell us what to do.