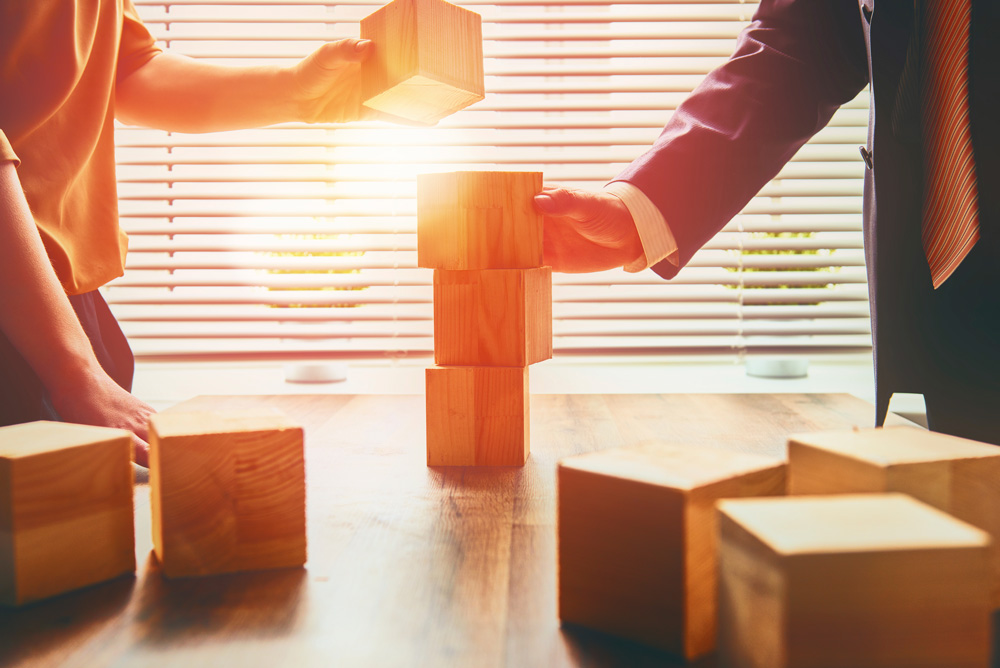 Growing up in St. Pierre-Jolys, a quaint French community in Manitoba, I was blessed with the opportunity to work alongside my father in his pharmacy and learn the ins and outs of business.
In 1996, I started a position at the Economic Development Council for Manitoba Bilingual Municipalities (CDEM), working to promote local economic development within Manitoba municipalities that had adopted a policy on bilingualism.
This policy was important, as I am a firm believer that Canada's Francophone and Anglophone communities are major assets to the success and stability of the country's economy. When it comes to trade agreements and investments, Canada should collectively promote its Francophone capabilities in all sectors, as it creates wealth and generates investments.
For example, beyond the most obvious countries, like France and Belgium, we have observed that many other regions appreciate working with those who have French language competencies. Through the World Trade Centers Association, we have met counterparts from Romania, Italy, Hungary, The Netherlands, and even from China, who speak French.
Having two official languages is an asset that has allowed us to become international.
Our efforts were fruitful and entrepreneurship was growing in the region. The initiative sparked a lot of interest. Several requests were made by the Francophone community asking us to use our bilingual skills to help companies do business on a national and international scale. Business people in our area were looking for connections in new markets.
In response to a growing need, the decision was made to develop an international trade agency named the Agence nationale et internationale du Manitoba—ANIM—of which I became President and CEO.
We began to work with targeted Francophone markets, such as France, Belgium and Quebec, and through them we were able to attract investment to Manitoba, benefiting the Canadian economy as a whole.
Bringing Winnipeg to prominence as a World Trade Centre location
Following ANIM's success in international Francophone markets, it was natural for the organization to transition into a World Trade Centre. When we made the decision to invest in a World Trade Centre license, we knew that we had an important task in front of us. We needed to demonstrate the value of being part of such an important network, and convince the World Trade Centers Association that Winnipeg's business community was ready to have a more pronounced presence internationally.
As with any major endeavor, you need the right conditions, the right climate and the right attitude in order to grow. This is exactly what we have in Winnipeg and Manitoba. In the spring of 2012, the dream became a reality through a partnership between The Winnipeg Chamber of Commerce and The National Bank of Canada. The Board of Directors of the World Trade Centers Association, a New York-based organization, approved Winnipeg's application to acquire a World Trade Centre license.
Thereafter, we rebranded and repositioned ANIM as the new WTC Winnipeg.
Since then, WTC Winnipeg has been very active. During our first year of operations, several of our programs and services were certified through the WTCA's Quality Certification, which means we are accredited with a high global standard.
Continuing to help Winnipeg businesses by focusing on local opportunities
One of our key objectives is to promote and position Winnipeg as an integral place to do business. Getting to know the businesses that exist in our community is a daily privilege that we are proud to undertake. The more we learn about how businesses operate, the better we can serve them and provide them with information that will help them along their path. At the end of the day, assisting Manitoba-based companies to grow and find new markets is the reason why work so hard.
We do this by consistently working to connect local companies with partnership opportunities abroad. Often, we look to our WTCA network to help connect companies within their respective markets. Our Business InfoCentre and local partners also help prepare companies to ensure that they are export ready.
Most notably, the WTC Winnipeg spearheaded Centrallia – an international B2B forum based in Winnipeg, focused on generating trade opportunities locally, nationally and internationally. Described by some as "speed dating" for businesses, Centrallia attracts hundreds of high-level business decision-makers from across North America and around the world.
Centrallia has become our signature event, and was the first trade and investment conference in the city to truly reach out and invite the world to come and do business in Winnipeg.
This past May, we wrapped up our 3rd international edition of Centrallia, having welcomed over 600 participants from 30 countries. We are looking to organize its next edition in spring 2019.
Hosting an event of this magnitude every few years has really helped propel Winnipeg and Manitoba onto the world scene. It has brought us together with partner organizations from across the province, and helped create countless business opportunities for the participating companies. It has really been a game-changer in our market.
We were also pleased to organize a ground-breaking focus group last February, in partnership with FITT. The initiative was part of a nation-wide series of consultations with trade professionals to develop International Competency Standards for international trade.
Staying on top of the latest trends in global trade
As a small organization, WTC Winnipeg is agile, able to rapidly shape its approach based on the latest insights of the business community and partners. This flexibility enables it to adapt to the changing needs of our clients.
We find ourselves in a very dynamic period, featuring new large-scale trade agreements and regional economic integration. The balance of power is changing and new trade alliances are emerging, such as the Pacific Alliance, which are affecting traditional patterns of trade, supply chains, and global competitiveness.
Although there remains some instability from the post-economic crisis, and a number of ongoing challenges, we choose to focus on the opportunities. The world is becoming a smaller place and we have an unprecedented opportunity to stay connected through channels such as the Internet.
The economic environment is changing in every market. We've experienced it firsthand in Canada in regards to the oil sector. This only emphasizes the importance of developing strong personal relationships so that at the end of the day, partners will want to seek out win-win solutions.
The marks of personal and professional success
Thanks to these efforts, I was honoured to be this year's recipient of the Award of Excellence – Promotion of Linguistic Duality. Created in 2009 by the Commissioner of Official Languages, the Award of Excellence—Promotion of Linguistic Duality recognizes an individual that promotes linguistic duality or contributes to the development of Canada's official language in minority communities. This recognition means a lot to me because my Francophone heritage is the foundation for many decisions that I have made throughout my career.
In August 2014, I obtained my elite Certified International Trade Professional (CITP®|FIBP®) designation which recognizes my dedication to ethical business practices and ongoing professional development.
I always enjoy learning about the Forum for International Trade Training's (FITT) creative approaches as we look for ways to expand beyond the walls of our own World Trade Centre. In the upcoming months, we are excited that key members of the WTC Winnipeg staff will be actively applying for their FITT certification.