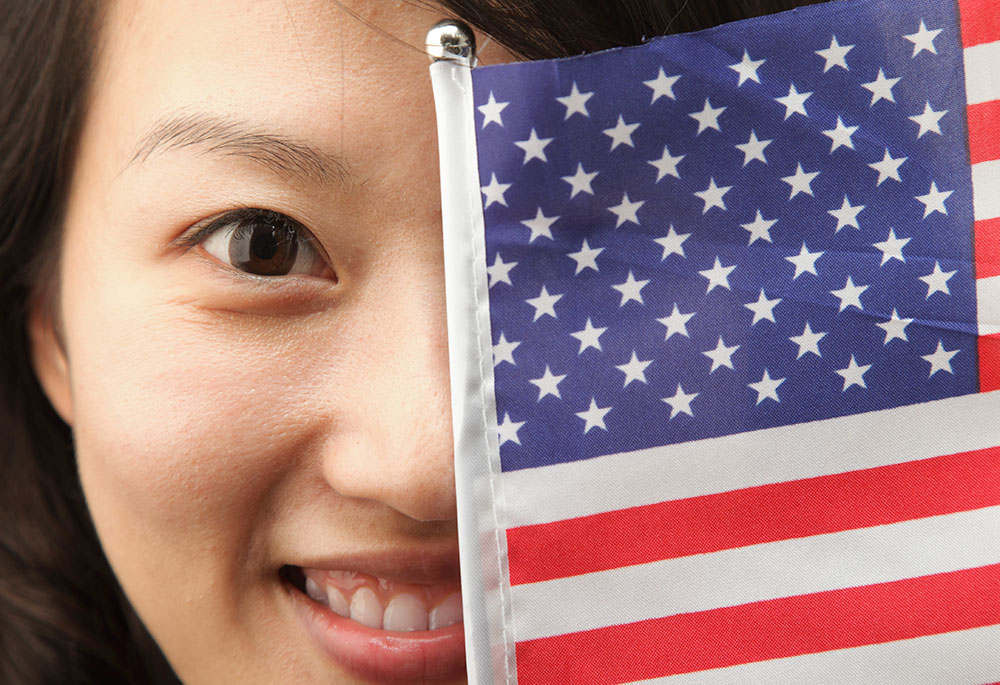 The United States stands to benefit in trade from the growth of Asian economies such as Vietnam and Korea, British bank HSBC said in a report in late May.
The report forecasts trade relationships, as well as exports and imports, up to the year 2030.
U.S. trade is expected to benefit strongly from an uptick in growth in China, Vietnam, India, and other countries in Asia. As these countries grow, demand for specific products – which include industrial machinery and transport equipment – are expected to increase.
U.S. exports shift focus to Asia
The bank predicts the U.S. dollar will continue to be strong in the near term.
This hurts the U.S.' short-term trade balance, as it means that American products will continue to be more expensive.
However, HSBC expects the U.S. dollar to become weaker due to the country's mounting trade and fiscal deficits, which should make American products more competitive for growing and established economies alike.
The rosy outlook for U.S. exports among developing economies is a shift from the U.S.' traditional trade focus; previously, U.S. exports targeted developed economies, such as those in the European Union and Japan.
Industrial machinery and transportation equipment is expected to remain the U.S.' top export, and is slated to form 40% of all American exports by 2030. Petroleum products, scientific devices, chemicals and goods in the information and communication technologies – which includes computers – are also expected to play significant roles in future U.S. exports.
Increasing demand for U.S. products in growing Asian markets
Canada will remain the top destination for U.S. exports, the bank predicts, despite lagging growth due to lower oil prices.
But the largest growing markets for American products will be China, Vietnam, Malaysia and India, with each of these countries' demands for U.S. products growing by a projected 9% per year.
Korea will also see an increase in demand for U.S. products, as will Mexico and Brazil, as these are among the global economies which are growing most rapidly, HSBC noted.
American exports of electronics are expected to grow by 9% per year between 2015 and 2030, thanks to growing demand for the products worldwide, as well as increased investment in the high-tech sector in the U.S.
However, though U.S. imports of electronics are expected to grow at a slightly lower rate – 8% in that period – the increased size of the imported electronic goods will mean that the U.S. will still have a trade deficit in this sector.
As for U.S. imports, the focus will be on industrial machinery, transportation equipment and information and communications technology-related goods, which are expected to comprise up to 50% of all imported goods until 2030. Accounting for another 15% of total import growth will be petroleum products and clothing.
China and Vietnam expected to be the fastest growing exporters to the U.S.
Radical changes in top exporters to the U.S. are not expected; China and Canada are expected to vie for the top spot until 2030, with China leading Asian economies for U.S. imports.
China and Vietnam are anticipated to be the fastest growing exporters to the U.S., with rates of 9% each year.
India's exports to the U.S. are expected to grow by 8% each year, while exports from Mexico are anticipated to increase by 7% each year. Within the top five exporters to the U.S., India is expected to overtake Germany for fifth place by 2030.
The U.S. at present is a largely closed economy, the bank acknowledges. But there are several steps that the country can take to be more open to trade.
These include continuing to develop a high-skilled labor force, promote research and development, and continue negotiating new trade agreements, such as the Trans Pacific Partnership and other regional and bilateral trade agreements.
Do you agree with the projected forecasts? Will deals like the TPP come through and improve the U.S. economy?