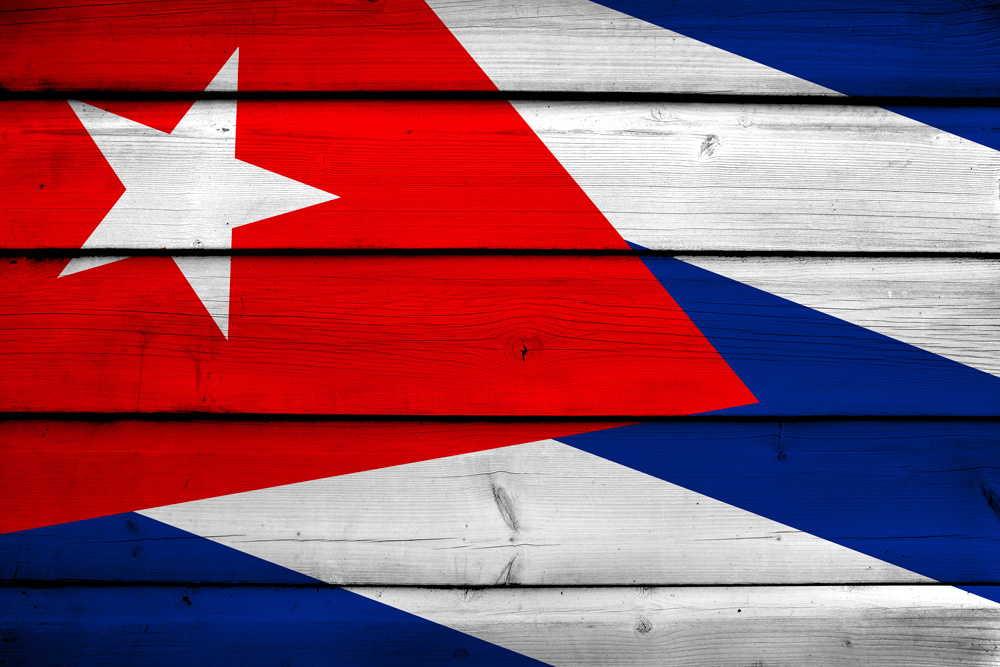 In recent months, news of improving U.S.-Cuba relations has dominated headlines, leading many businesses to consider whether expanding to Cuba might be an option for them.
The Cuban market is gradually opening to U.S. businesses, but there are still many legal hurdles to overcome before trade between the two countries is fully opened.
This means that U.S. companies must do their homework and remain up to date on all of the latest changes in trade policy. For those who do, however, opportunities abound, both now and in the future.
So what do I need to know to get started in Cuba?
In January, the U.S. Treasury Department, Office of Foreign Assets Control (OFAC) and the U.S. Department of Commerce's, Bureau of Industry and Security (BIS) published a final rule in the Federal Register opening U.S. trade with Cuba.
Through this Federal Register notice, OFAC has amended its Cuban Assets Control Regulations and the BIS has amended the Export Administration Regulations with a "Support for the Cuban People" (SCP) license exception.
These new policies will now provide greater access to the Cuban market in terms of travel, telecom, building materials and agricultural equipment, financial services, and personal importations.
What can I import or export there from the US?
So what's legal now? Travel to Cuba will now be authorized with a general license under one of the 12 authorized travel categories. This list includes professional meetings, humanitarian projects and educational activities, but continues to prohibit tourism to Cuba for Americans.
The exportation of certain telecommunication devices, access to the internet, and telecommunication services are now transactions authorized without a license.
This exception was "intended to increase the ability of the Cuban people to communicate freely and to better provide for efficient and adequate telecommunications services between the United States and Cuba."
This will not only be advantageous for American telecommunication companies, but also help improve lines of communication for companies wanting to expand to Cuba in general. If you need to phone, e-mail or Skype call a business partner in Cuba, you will soon have an easier time.
Building materials, tools, equipment, and supplies for private sector construction or agriculture activity may now be exported without a license as well.
Financial transactions by U.S. companies, such as opening correspondent accounts at Cuban financial institutions to process authorized transactions, are now permitted.
While Cuban banks are still not allowed to do the same at U.S. banks, this step will make managing payments and credit easier for transactions between American and Cuban companies.
Individuals also benefit from this new policy, as authorized travelers to Cuba can import $400 worth of goods into the U.S. from Cuba for personal use–unfortunately this amount is limited $100 for alcohol and tobacco products.
Who's already taking advantage of the new laws?
Although the U.S. maintains the embargo with Cuba – which can only be removed by an act of Congress – businesses are successfully utilizing the license exceptions and authorizations under the new SCP policy.
Airbnb, a website that allows individuals to rent rooms from local hosts in different countries, is now permitting Cuban residents the use of the Airbnb website to rent their property to tourists. Airbnb was able to achieve this by applying for a license exception with OFAC.
IDT Corp., a telecommunication company, is the first company to offer direct calls to Cuba. Meanwhile, Netflix is offering their online streaming services to the Cuban people.
Even banks have been successful in conducting business with Cuba.
Under the direct language of OFACs final rule, Stonegate Bank has entered into a correspondent banking relationship with Cuba to handle international transactions.
These companies all moved quickly to navigate the regulations and apply for licenses, and are now reaping the benefits. If you want to do the same, OFAC is offering webinars to assist companies with the process, and has set up a phone hotline to receive help applying for a license as well.
Get the credit you need to expand into the new market
Though it is now possible to export tools and equipment for agricultural purposes, and there are literally thousands of agricultural food commodities eligible for export under Trade Sanctions Reform and Export Enhancement Act of 2000, it is still illegal for US businesses to get credit to export to Cuba.
As a result, unless the agricultural commodities are paid for in advance, export opportunities are limited.
Steps, although unsuccessful, have made been in removing this trade barrier. In July, the Senate Appropriations committee voted to allow banks and other U.S. businesses to provide credit in relation to the exportation of agricultural goods.
In April, the Agricultural Export Expansion Act of 2015 (AEEA) was introduced, which would similarly allow credit for agricultural trade to Cuba. According to govtrack.us, however, the AEEA only has a 6% chance of being enacted.
Stay at the forefront of these momentous changes
Support for the Cuban embargo is dwindling, and now that the U.S. Department of State has removed Cuba from the State Sponsor of Terrorism list, businesses and investors will no longer see Cuba as an investment risk.
Although the flood gates have not opened yet, and trade with Cuba is still very limited, a greater push for change on the legislative level is inevitable, and we may see a lift of the embargo in the near future.
What do you see as the biggest opportunity for US businesses in Cuba? What will you do to ensure you can capitalize on opportunities for expanding your business into Cuba while remaining within legal requirements?
Disclaimer: The opinions expressed in this article are those of the contributing author, and do not necessarily reflect those of the Forum for International Trade Training.