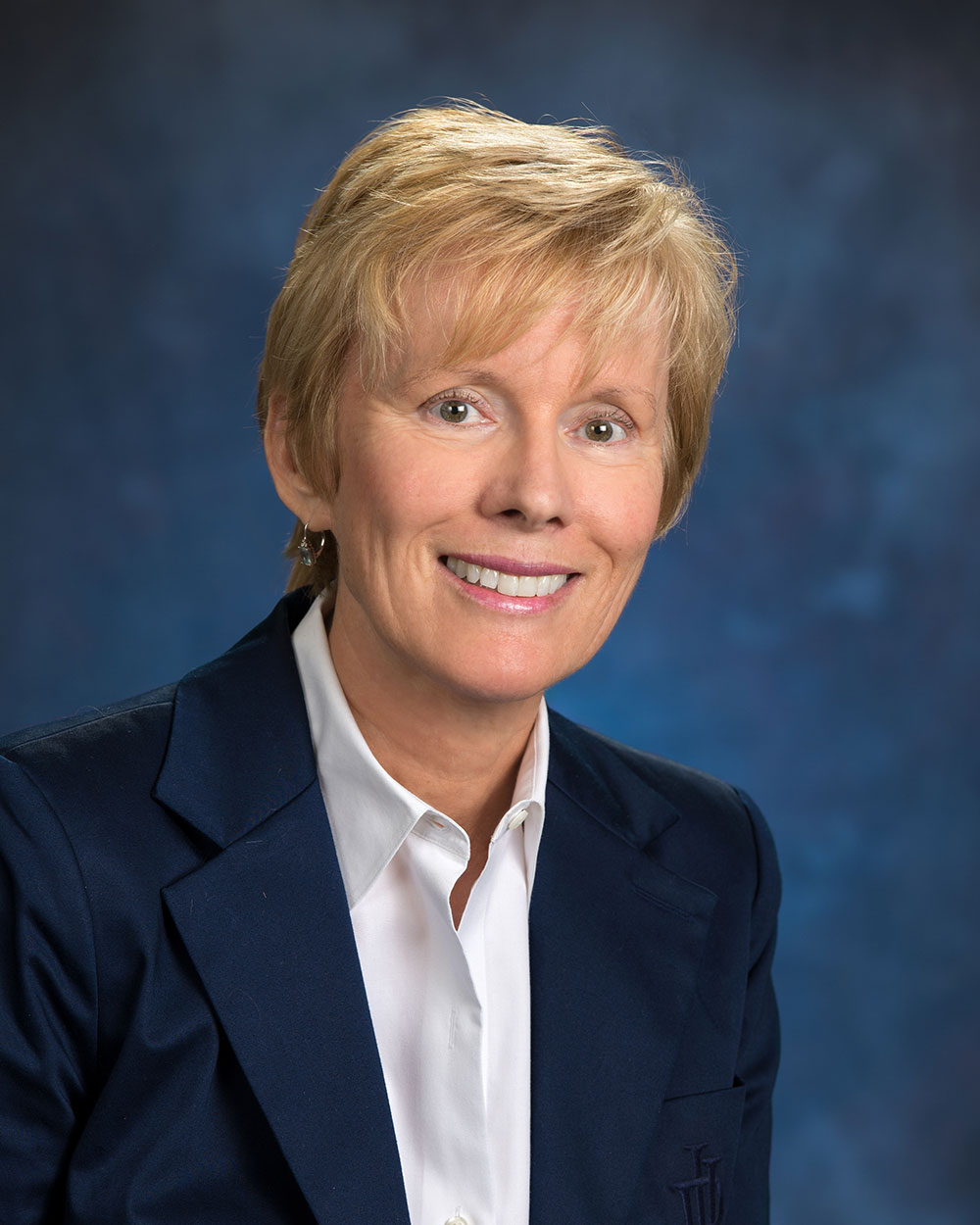 Looking back, my interest in international trade began when I first crossed the U.S./Canada border as a six year old in the back seat of our bright red Chevy.
Our family was moving from Chicago to Montreal because my dad had taken a job there.
When I was growing up in Montreal in the 1960s and 1970s, my father traveled extensively for business, selling industrial valves. His foreign business associates visited our home frequently.
A childhood exposed to international travel and culture
My mom was, and still is, a fabulous cook, and the businessmen also wanted to learn English by spending time with our family.
Can you imagine watching "Hogan's Heroes" with German men who had been conscripted into the Hitler Youth?
In the meantime, my maternal grandparents took a months-long voyage from Chicago, through the Great Lakes and the St. Lawrence Seaway to the North Atlantic and then proceeded to sail all around South America.
Upon their return, they brought me porcelain dolls dressed in their folk costumes from the various countries – for example, an Argentine gaucho and his wife. When my dad traveled, he would bring back foreign dolls too.
I amassed a beautiful collection to go along with my hockey gear – since I was obsessed with hockey at a time when I was the first and only girl playing on a boys' team at the local rink.
In addition to the dolls and hockey sticks, my parents purchased the entire set of World Book encyclopedias and a globe for me. I became fascinated with maps and would gently place my tracing paper on top of the maps of countries and trace their rivers and boundaries for hours on end.
Early influences set me on the path to global trade
In fact, I won the prize for the highest marks in geography in the Quebec provincial exam the year I graduated from high school.
I am not saying this to brag – it is just that early influences for children can be so important.
I was fortunate to have many positive ones – such as traveling with my dad to Italy and Germany, and being allowed to drink a stein of beer in Hamburg as a 15 year old.
In college, my favorite professor was an international lawyer who was a leader in the creation of the UN's Law of the Sea Treaty. He encouraged me to go to law school.
The plan was that I would then do legal work for my dad's company in Montreal. That plan was never hatched. Our family left Montreal as part of the "Anglophone Exodus" of the late 1970s, after Bill 101 established French as the province's official language, and the language of business, education and commerce.
Instead of Montreal, I pursued my legal career in the United States, but have always kept my connections with Canada.
As a new lawyer, I worked in international banking in Chicago. I was married there, but soon my husband's business took us to Dallas in the early 1980s. This was an exciting time, as Dallas was fast emerging as a global city.
Gaining experience and overcoming gender bias overseas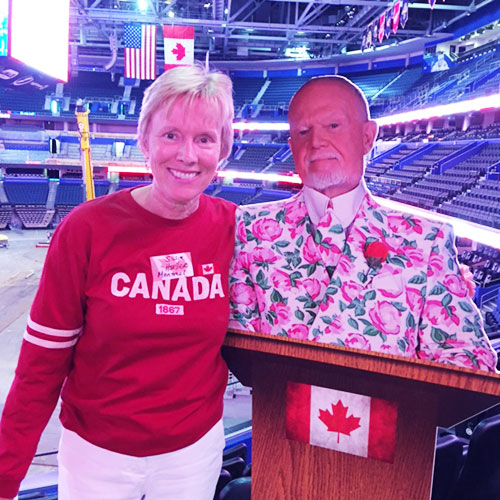 I spent ten years working as an in-house lawyer for Texas Instruments (TI) in Dallas. I traveled to Canada, the UK, Europe, Asia and the Caribbean. My work involved negotiating international purchase and sale agreements, technology licensing agreements and working on issues involving foreign governments.
On a couple of occasions, I had to leave for an international flight immediately and did not have much time to pack.
In some male-dominated countries, it was especially challenging to project authority as a female lawyer, so I had to invest in what were then known as 'power suits.'
After TI, I worked with two large law firms in Dallas, mostly representing technology companies.
I was still traveling frequently, and especially enjoyed a week I spent working in Taiwan, a country of very friendly and gracious people. Although, I was a bit disoriented by all the signs everywhere – none of which I could read!
Eventually, I switched gears from a two-decade-long technology practice to work for Walmart in Arkansas.
I was asked to provide legal support for the company's global procurement operations, and then moved over to a food merchandising, food and product safety and private label development legal counseling role.
Both of these positions involved many global legal issues.
Becoming a business leader and entrepreneur
In 2008, I opened my own law firm and became an advisor to New Zealand Trade and Enterprise America's Beachheads program. I also joined the Arkansas World Trade Center.
This is where I first met Leroy Lowe, who flew down from Nova Scotia to introduce the FITTskills curriculum.
Seeing how comprehensive and pragmatic the FITTskills courses are, I immediately jumped into completing all the courses and exams for my FITT diploma, and applied for my elite CITP®|FIBP® designation. I was elected to the FITT Board, and taught FITTskills courses in Arkansas.
One cannot be an effective business lawyer without understanding how the clients' businesses operate. This is why the FITTskills curriculum is so unique and valuable.
It gives you a 360 degree view of international trade, not a narrow, specialist-only perspective.
Through my involvement with FITT, I met leaders of the Ottawa chapter of Organization of Women in International Trade. This led me to become a co-founder of the Arkansas chapter.
I now serve as a director of the Tampa Bay chapter. There is no question that FITT has helped me to expand my network of valuable business colleagues and connections.
Giving back to international communities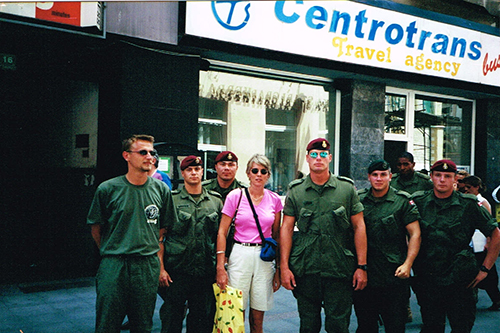 I also have a passion for helping those in need. In addition to my legal work for businesses, I have spent many years assisting refugees and helping children injured in war zones receive U.S. medical treatment. I worked with many Bosnian refugees in the aftermath of the civil wars which destroyed Yugoslavia.
I was in Sarajevo after the Dayton Peace Accords were signed and the city was still devastated and on edge. There, I ran into some brave Canadian peacekeepers and was photographed standing with them.
My career has been successful, with some failures and setbacks along the way, of course.
But through it all – the keys to my success have been the people who helped me before the term mentor came into vogue, as well as perseverance, curiosity and lifelong learning.
I think it's important to give back, and I try to help students by hiring them for summer legal jobs, volunteering at local schools, speaking at colleges about careers in international business and sponsoring robotics and Model UN teams.
One of the advantages of growing up in Canada as an American is that I love both countries equally. Whenever the two countries play against each other in international hockey tournaments, I am always happy no matter which team wins.
For those in international trade, I highly recommend engaging with FITT – no matter what your profession, industry sector or stage of your career. You'll broaden your knowledge and you'll meet great people.
Go for it!
Disclaimer: The opinions expressed in this article are those of the contributing author, and do not necessarily reflect those of the Forum for International Trade Training.