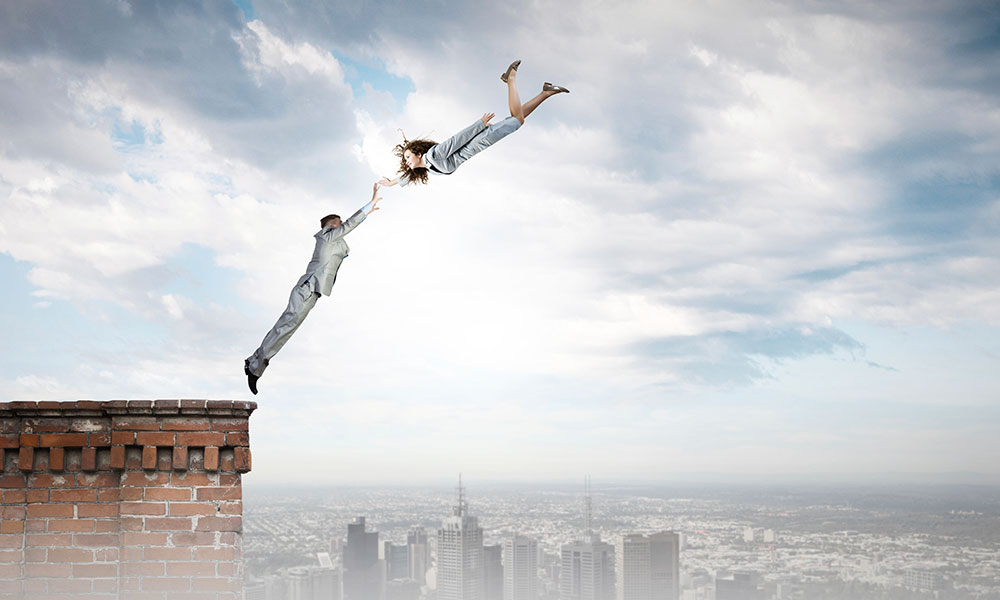 As a young girl, I was interested in learning foreign languages.
I studied German and Croatian before I even finished primary school, and I later became convinced and determined that this would be the path I would take for my undergraduate studies and my future career.
Getting started in global business
One of my first jobs was working in the R&D department of a large international leather company serving markets in Europe, Canada and the United States.
One of the principal customers was Adidas, based in Germany. I was eager, excited and looked forward to the opportunity, but I also quickly learned that working in a department with all men was a whole new challenge. Let me just say that I perfected the art of making coffee.
In spite of that, I also gained many initial experiences in compliance, manufacturing, international patent submissions and international project management.
Going global for export training and career development
In the late nineties I moved from Slovenia to Canada. Growing up with a Canadian mother and having a grandmother living in Canada, I always knew that my life path would lead me here, and I decided to pursue my education at St. Clair College in Windsor, ON.
After learning about the college's Forum for International Trade Training (FITT)-accredited program and FITT's CITP®|FIBP® designation, I enrolled without hesitation.
Many recognize the importance of having a professional designation, but most associate it with engineering, accounting or finance. When I learned about the CITP®|FIBP® designation and how relevant it is to international trade, I knew that I wanted to become one.
I obtained my international business and marketing diplomas from St. Clair College, transferred my credits to FITT, and when I applied for the CITP®|FIBP® I earned it without issue because of my previous international business experience. This was a meaningful achievement for me.
After that, I completed two undergraduate degrees at the University of Windsor, including a Bachelor of Commerce (Honours Business Administration) and a BA Honours Modern Languages with Spanish. I chose Spanish in particular because of my passion for the language, as well as a desire to eventually do more business in Spanish-speaking countries.
I then continued my graduate studies in the U.S. at Wayne State University in Detroit, where I obtained my MBA. Due to my extensive education in international business and international business consulting, I had a lot of freedom in terms of course selection during my MBA studies, and I decided to focus on logistics and management.
Currently, at the University of West of England in UK, I am working on my PhD dissertation, focusing on the Panama Canal expansion in the context of the global supply chain.
Soon after earning my MBA, I got an opportunity to teach at the University of Windsor's Odette School of Business, and at St. Clair College. I felt great sense of accomplishment and empowerment, but also a sense of responsibility coming back to teach at the school where I was taught.
Building my career in international trade
Some of the rewarding positions and projects that have helped me build my career are the consulting work I've done for small businesses in Windsor-Essex area, teaching at University of Windsor and St. Clair College, and especially having the opportunity to work on the program design for the Border Management and International Trade Certificate.
I realize how much I have benefited from being exposed to various cultures and business practices at all levels throughout my career, and I translated that knowledge and experience into the program initiative.
An educational partnership between CBI and FITT

I joined the Cross-Border Institute (CBI) at the start of 2014, and I was trusted with the task of creating a workshop that would address the needs of cross-border trade and management.
One of the challenges that Windsor is facing is a high unemployment-rate. Unfortunately, Windsor now has the highest rate in all of Canada.
This fact, along with the city's advantageous location—the busiest border crossing in North America, where about 25 percent of all Canadian road-trade passes—and the gap that the FITT-Mercer report identified in 2013 in terms of the skills needed in international trade, presented me with a natural fit.
There was an opportunity to put the FITTskills international trade training program in place at CBI to address all aspects at once.
The result is a flexible, student-centred learning program and environment that addresses the needs of working professionals looking for a way to advance their careers in global business.
It is also a great solution for college and university students and graduates looking to gain a complimentary skill-set and the knowledge needed to succeed in international trade.
My goals and expectations for the program
I am hopeful that while helping to shape export careers, the program will set an example of collaboration and flexibility in learning. I think that the most meaningful experience is that the students in the program have the opportunity to interact with professionals and students from all walks of life, which enriches their learning and makes the program authentic and current.
It was a great pleasure and honour working with the wonderful people at FITT, especially Silvia Baptista, Manager, Product & Service Delivery, and at CBI with Dr. Bill Anderson, Director and Marta Leardi-Anderson, Executive Director.
We're so pleased to include the University of Windsor and the Cross Border Institute among the wonderful educational institutions that deliver our FITTskills international trade program.
"It has been a pleasure working with Renata and her team, and we're proud to have her among the ranks of our elite CITP®|FIBP®s," said Silvia
What I would say to someone thinking about registering for the program at CBI
This program is based on aligning the needs of professionals and individuals seeking to advance their knowledge with an integrative learning approach developed with industry, government and academia. This unique program is accredited by CBI, FITT and the University of Windsor under the umbrella of the Centre for Inter-Faculty Programs (IFP).
You will gain insight and knowledge about how borders and international trade relate and what needs to happen for successful international growth from an organizational perspective. At the same time you will put yourself on the path toward earning the professional Certified International Trade Professional (CITP®|FIBP®) designation.