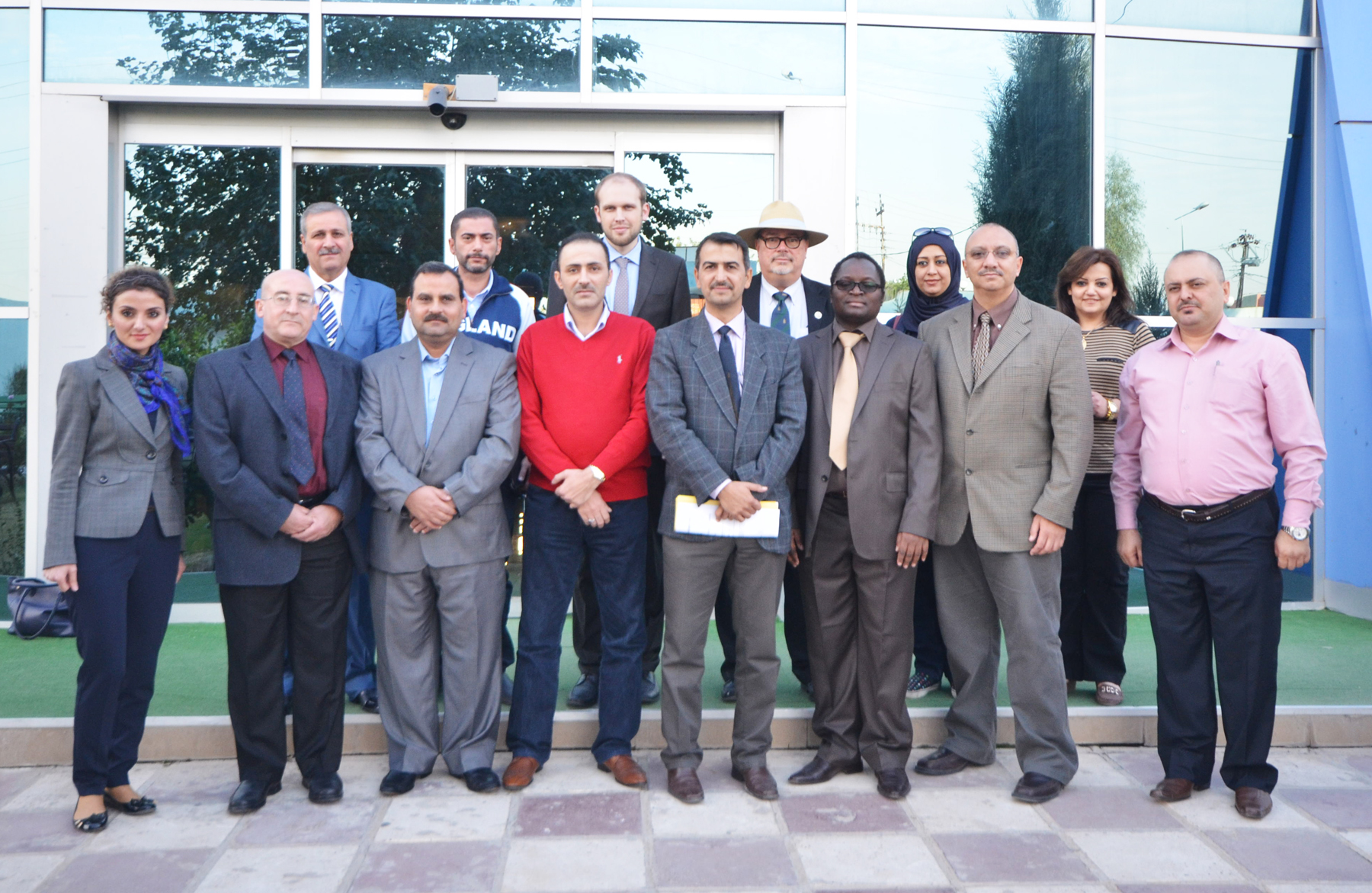 "There's a huge demand for FITTskills training in Iraq because there are no universities or institutions here that teach international business," says Bill Kosar, CITP and FITTskills instructor currently delivering global trade courses throughout Iraq.
Since sanctions have been lifted and Iraq has started on a journey to becoming a more open market for international trade, its population is becoming aware of its growing need for global commerce skills training.
They have rich resources, including oil, but they don't necessarily have the skills they need yet to start trading them globally.
At the end of October, Bill finished teaching the Legal Aspects of International Trade course to a group of 10 professionals. They studied for ten days in total, five hours per day to learn everything they needed to know to take their final exams.
But there are other barriers to learning these skills beyond the lack of widely available training options in the country.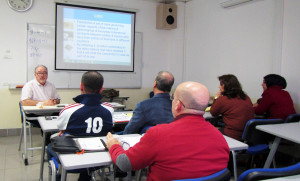 Internet connectivity can be a real challenge. This has been especially hard on individuals trying to complete their final FITT exams online. One student had the internet go out 13 times during the course of his exam. He was able to finish eventually, but this certainly added a level of stress and frustration to the process.
Safety is another issue, especially in the city of Baghdad, as the potential for bombings and gunfire is ever present. In fact, a break had to be taken in the midst of delivering the Legal Aspects course because of unsafe conditions. USAID, which is funding the delivery of the FITTskills courses in Iraq, wanted neither the instructors nor the students travelling around the city for training until safety conditions improved.
Is the FITTskills program for you?
Developed by business for business, FITTskills meets the needs of those who are
seeking to enhance their import-export career standing,
new to exporting or importing,
and those who simply want add to their expertise or gain valuable educational credits.
After the completion of Legal Aspects, a bomb threat was made on the Central Bank of Iraq, where courses were being taught. Future courses in the city of Baghdad will now be taught in a safer location, as the last bomb threat on the Central Bank several years ago turned into more than just a threat. As many as four explosions resulted in twelve tragic deaths in 2010.
The latest course, Global Business Environment, was delivered in the much safer city of Erbil in Iraq's semi-autonomous Kurdistan Region. Referred to by locals as 'the other Iraq', Kurdistan seems to have gotten a handle on security issues.
Erbil is booming, and it's safer to walk around there than in downtown Ottawa.
Erbil is also a prime example of how Iraq is opening up to global opportunities. There are plenty of shopping malls with a growing number of Western brands, including Carrefour, Second Cup, La Vie En Rose and Pizza Pizza.
That said, the city wasn't without its issues during the two weeks of Global Business Environment training. On November 22nd and then again on November 24th the region experienced two earthquakes that measured over 5.6 on the Richter scale. The epicentre was about 240 km away on the border with Iran, where widespread devastation occurred.
"I was staying on the 7th floor of a hotel, and I felt the room swaying for about 5 minutes," says Bill. "It was unnerving."
Only three of the students who took Global Business Environment course actually reside in the city of Erbil. Two came from Tikrit over 3 hours away, but most travelled more than 6 hours from Baghdad to participate.
It's clear though that the individuals taking FITTskills courses in Iraq aren't deterred by barriers or challenges, natural or otherwise. They are thirsty for knowledge, says Bill, and they are always asking when the next course will be available. Several have already taken more than one of the FITTskills courses and are hoping to continue working toward earning the Certified International Trade Professional (CITP) designation.