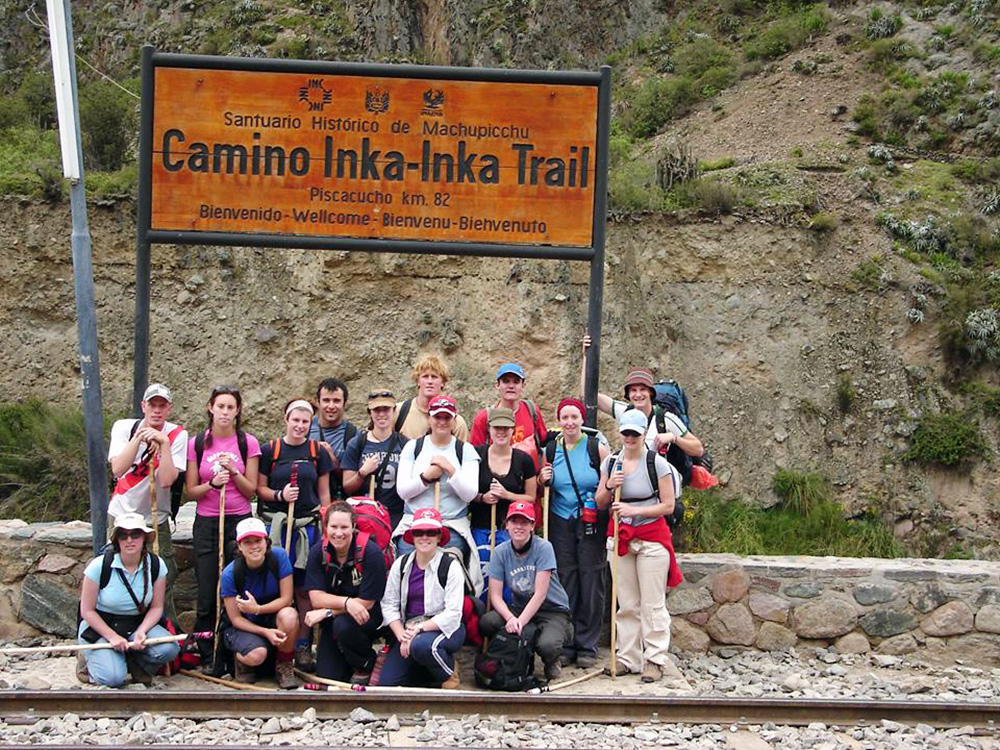 I always had a fascination with culture and different traditions. Growing up, I was fortunate enough to travel and experience life outside of Canada and North America, and by the young age of 18, I was already learning about how to live and do business abroad.
My first experience working in the international arena was volunteering with World Youth International. Since I was travelling with an NGO, I had to fundraise for my trip. Through personal determination, I was able to raise approximately $3,500, and I took the brave leap to move to Cusco, Peru for three and a half months to participate in a humanitarian development endeavour.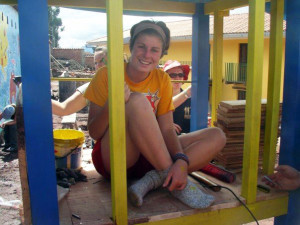 The program consisted of three projects. La Mantay Casa is a shelter for girls who fall victim to father-daughter rape and become pregnant at a young age. At the home, these girls are taught how to cook, clean and care for their children.
The second project brought us to an inner-city community center, where young street children, removed from school to beg in the streets and provide for their families, would attend educational programs in exchange for a hot meal.
The final project brought us to Amantani Island on Lake Titicaca, where we lived without electricity and running water. Here we tore down and reconstructed a kitchen for the local school.
My decision to be involved in international business
With the newly gained perspective and appreciation for different cultures I received living in Peru, I chose to pursue a degree in international relations. I completed an honours degree in political science, with a concentration in international relations, from Carleton University, mixed in with a few years spent living in Western Canada working on ski and golf resorts.
While I was in Whistler, British Columbia, meeting people from all over the world, I knew with certainty that my dream job involved extensive travel and liaising with people from different backgrounds and cultures.
However, despite the value of my degree, I recognized that I would need to gain further skills in order to succeed in international business.
I began searching online for global trade training programs, and I found FITT. I then made the decision to take the in-class FITT-accredited International Business Management program at Algonquin College. It appealed to me because I have always found that I learn better in a classroom setting.
As an added bonus, I could learn from my fellow peers and my teachers' real-life experiences while participating in group work, negotiations and presentations. Not to mention, Ottawa was home, where all my family and many friends resided.
For me, taking the FITT-accredited training at a partner educational facility was the perfect option. I was able to complete the program in eight months and also received a graduate certificate in International Business Management from Algonquin College.
From the golf course to international trade
While I was completing the program, I met my current company's CEO on the golf course I was working at part-time. He asked me about my future plans after graduation, and I was excited to express my interest in international trade and my recent achievements with FITT and Algonquin College.
It has been two years since then, and I am now happily working as an International Business Development Specialist for Agnovi Corporation—an Ottawa owned and operated company that sells criminal investigative software solutions to law enforcement and government compliance agencies.
In my current position, I have been tasked with furthering the company's expansion into the United States.
FITT provided me with the skills required to facilitate this international expansion, and I am currently undertaking tasks that resemble many of the projects and assignments I completed throughout the FITT-accredited program.
I enjoy the versatility of my current role. I have had the ability to do everything from attending various trade shows across North America to showcase our products, to presenting our investigative software solutions to government agencies, both in-person and via web-conference, and working with an American re-seller to finalize sales to the U.S. Federal Government. I've also responded to multiple Request for Proposals (RFPs), successfully winning contracts at the State and Federal level, and created profiles for my company on various U.S. government trade websites (such as Sam.gov), to facilitate easier trading with governmental agencies.
The benefits of practical global trade training
The International Business Plan, International Marketing Plan and International Research Plan—the three major FITT projects—have proven to be extremely beneficial in providing me with the expertise required to respond to RPFs.
Is the FITTskills program for you?
Developed by business for business, FITTskills meets the needs of those who are
seeking to enhance their import-export career standing,
new to exporting or importing,
and those who simply want add to their expertise or gain valuable educational credits.
My career in international trade is in its early stages, but I have thoroughly enjoyed the journey so far. Working for a Canadian SME has enabled to me wear many hats, from sales, to marketing, to training and travel, as well as to put into practice the expertise I developed through my education.
I plan on maintaining my position with this organization as it continues to grow, while further developing my Spanish language skills to make me a better international business development specialist. Once the American market has been exhausted, I would like to assist with expansion into Latin America.
I also plan on applying for my CITP®|FIBP®. This designation is highly reputable in the international trade community and I am proud of my accomplishments that have put me on the path to earning this designation.
I would definitely recommend the FITTskills program.
You have the ability to take the FITTskills courses in a way that best suits your lifestyle: on-line or with a partnering educational facility.
My advice to others looking for a career in international trade is to never stop gaining knowledge and expertise in the field. As we continue to move towards a knowledge economy and the global market continues to grow, more states are focusing on international trade.
86% of businesses surveyed said they believe international trade is important to their future success, says recent CGA-FITT-Nanos survey 2014.

Companies are forced to compete in the global market and these agencies are looking for individuals to help facilitate growth in this arena.
With determination and perseverance, this will be me, and it could be you too!