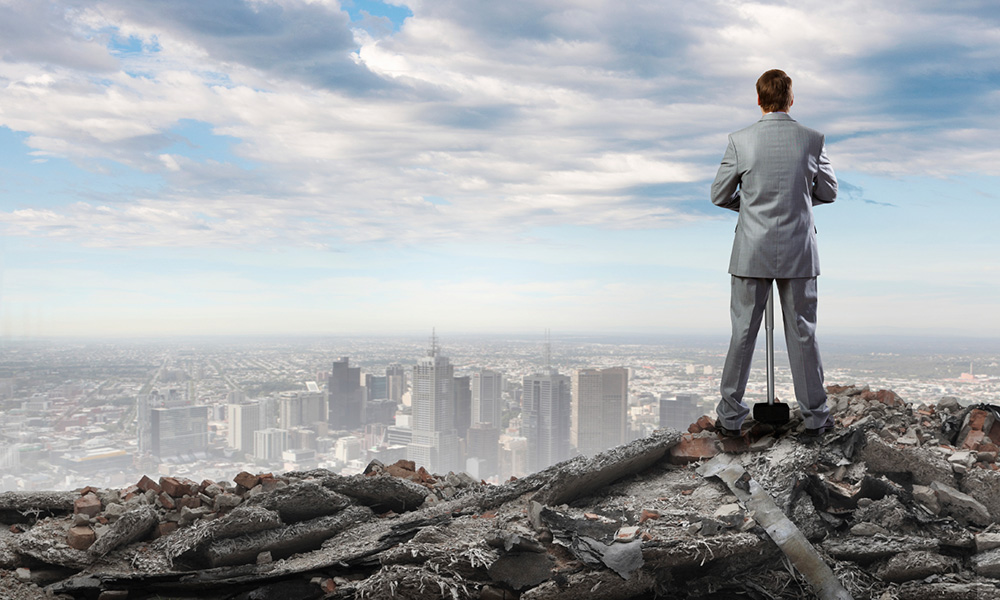 My career path took an international focus very early on with a degree in international relations and economics, and work experience with an international aid organization and intergovernmental unit within the Government of Canada.
Following my undergraduate studies and initial international experience, I decided to further my education, and looked for an international business program that offered a practical application of the curriculum; enter the FITT-accredited Graduate Certificate in International Business Management at Algonquin College.
The program was detailed and the curriculum applied to real-world scenarios. This provided me with a strong foundation for an international trade career.
Over the course of eight months, and with the support of my peers and instructors, I achieved success in the program. In fact, in 2012 I was awarded a FITT Educational Award for my International Business Plan.
Applying international trade training in the real world
Following my graduation, I received a job offer from the South African High Commission in Ottawa. My position was focused on public diplomacy and aiding the mission with research and analysis of key priorities, Canadian governments and businesses, the Canadian market, and investment and partnership opportunities.
FITT laid the foundation for me to jump in and adapt to the international environment.
The work at the High Commission was diverse and culturally vibrant; it offered a series of challenges everyday that were conducive to my personal and professional growth. I had opportunities to conduct political and foreign policy analysis, review investment and partnership opportunities in western Canada, and experience the inner workings of the BRICS relationships.
Working in this diplomatic environment also provided me with numerous opportunities to expand my professional network.
I worked at the High Commission for seven months, and following the end of my term I was offered the opportunity to work for the World Trade Centre Dublin (WTCD), part of the World Trade Centers Association (WTCA).
Building global experience and forging connections
A few days after finishing at the High Commission I stepped off a plane in Dublin, Ireland, and was thrown into a work environment that was diverse and multifaceted.
Is the FITTskills program for you?
Developed by business for business, FITTskills meets the needs of those who are
seeking to enhance their import-export career standing,
new to exporting or importing,
and those who simply want add to their expertise or gain valuable educational credits.
Account management, sales, marketing, and trade facilitation; I experienced it all while at the WTCD. The experience was hands-on, rugged and exciting. It forced me to expand my thinking and use my FITT-accredited education to drive the growth of the organization, while continuing to build my global network.
From aircraft, medical and defence equipment, to food and textiles, there wasn't much that didn't filter through the Trade Centre.
Using the skills I gained from FITT, I worked with other traders, trade centres, governments and businesses from around the world, establishing relations with trade teams from over 15 countries.
The WTCD is a relatively small operation, and because of this, I had the opportunity to work directly with everyone from the heads of diplomatic missions and company executives from small-scale, locally-oriented businesses to tech and internet giants, such as Google, Twitter, PayPal and Facebook.
Having the confidence to take chances
Following my tenure at the WTCD, I returned to Ottawa and was offered a new position at the South African High Commission where I'm currently working on the economic and trade portfolio.
As part of a small team, I'm focused on the economic diplomacy efforts of the mission. Each day we explore opportunities to connect Canadian and South African businesses, and increase the visibility and awareness of South Africa as a market of great opportunity.
I deal with topics such as foreign direct investment, international marketing, trade events and importing and exporting. I try to find drivers for the growth of Canadian-South African economic relations.
Some of the most valuable lessons the FITT-accredited program and my experiences afterward reinforced were to build your network whenever you can and not shy away from any opportunities to gain experience.
The job market for young professionals is tough, but with those two things in mind, and FITT training in my back pocket, it has made moving forward with confidence and exploring the vast field of international trade a little bit easier.