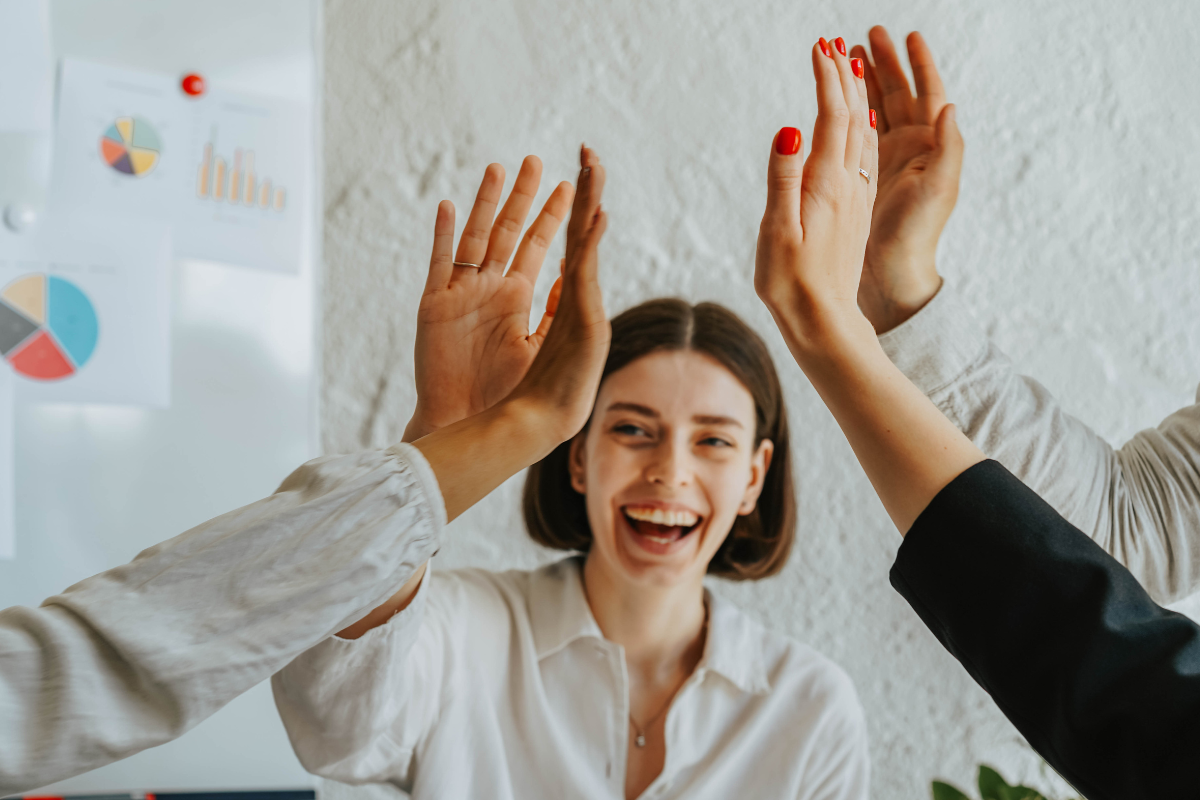 Each year the FITT Education Awards are given to students who have gone above and beyond in their academic studies. These students have exhibited unmatched dedication and drive to pursue a career in international trade.
All students enrolled at any of the educational partner training organizations delivering the FITTskills program and those whose international business program is recognized by FITT are eligible candidates for these awards.
This year we have six bright and ambitious students to recognize with the 2021 FITT Education Awards.
Without further ado, lets meet this year's winners!
Student of the Year Award
This award is given to the student who has achieved the highest GPA for the 2021 academic year and is presented by FITT's strategic partner Export Development Canada.
This year we are excited to present this award to the knowledgeable Patricia Ortiz, who studied at CDI College. Attaining the highest overall GPA is a true testament to the hard work and dedication Patricia has demonstrated throughout her studies.
Patricia's program coordinator, Sonica Grewel, noted that Patricia put the time in to her studies as evidenced by her excellent attendance.
Congratulations Patricia, we can't wait to see where your career takes you!
Hands on experience was the real reward for International Sales and Marketing Plan Award winner
The International Sales and Marketing Plan award is presented to the student whose project received the highest grade. This year we are pleased to award Malak Lamrani from Algonquin College for her outstanding project where she proposed adapting and launching an existing product into a new global market.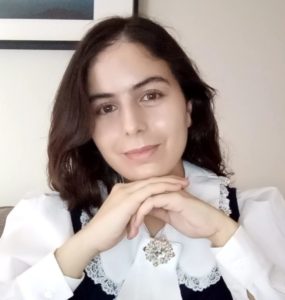 After extensive research was conducted regarding the local preferences, this export venture called for a customization of the product's packaging, labeling, intended use as well as the marketing message and sales strategy in order to best appeal to the foreign target community and make it a successful venture.
As with any new business venture, there are challenges to overcome. Malak recalls a major challenge she faced with finding sufficient data needed to complete her project.
"In the end, I decided to use the 'guesstimate' approach to forecasting. Luckily, my research had revealed key data regarding the yearly number of visitors of my targeted stores as well as a five-year growth rate forecast of my industry of interest. I ended up using these, coupled with a series of logical assumptions and calculations, in order to come up with a five-year revenue projection."
During the program, Malak found that the development of an international business plan and international sales & marketing plan were key learning experiences that will help her in her career. And she also notes one other course that provided her with practical experience that she predicts will be important in her professional life.
The development of investment pitch proposals which I learnt during my International Trade Finance class, was one of the most important things I learned. In fact, I am already using this skill today to get sponsors for our CSBW events, only it's adapted for sponsorships.
Winning this award was a memorable way for her to cap off her student career.
It is a very unique way to remember my FITT experience, and for that I am very grateful.
Winning International Business Plan takes private company to Denmark
This award is given to the student who has achieved the highest grade for a completed international business plan. This year we are excited to announce a tie between Carolina Guzman and Jan Christian Baltazar from Fanshawe College.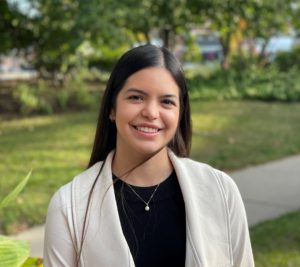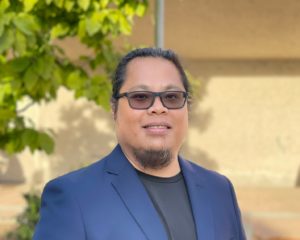 Carolina and Jan Christian's shared interest and hunger to learn about international trade made them an unstoppable team. Fanshawe Program Coordinator Sophocles Katsademas, noted how well-suited they were as partners.
"The result was success in every project they tackled. Carolina's infectious energy, coupled with Jan's unfettered positivity, allowed them to overcome all challenges that came their way," Sophocles said.
The team's business plan was to expand the company 'SimpliSafe' into new international markets that aligned with the company's goals and values. Based on the research they conducted, Carolina and Jan Christian decided to expand to Denmark.
Since SimpliSafe is a private company, finding information related to their financial statements was a challenge. Without this information it made it hard to determine the ability of the business to generate a profit. To overcome this, the team used articles about the company's growth over the past few years to estimate the financial forecast for the business.
The team shared their thoughts on completing the project, "The grueling hours we spent in transforming this limitless information into something relevant, consumable and timely, is probably the most satisfying achievement I have personally accomplished." Jan Christian says. Carolina shares that she felt proud to see the project completed after putting so much time and hard work into it.
We did extensive research to understand the company and the market to ensure the business plan outlined all the necessary information for the company to pursue the recommended market entry strategy plan.
The team shared their thoughts on being this year's recipients of the International Business Plan award. Carolina feels very honored to receive this award, and it motivates her to keep pursuing her international trade career. Carolina has recently also received her CITP designation, a fantastic career achievement for international trade professionals.
Jan Christian adds, "I would like to share this achievement with all our professors in Fanshawe College for their unending guidance and support. To my classmates for their hard work and dedication to their craft. They gave me the strength to push further. And of course, my family who have been there for me all throughout the process. I am forever grateful to everyone."
The FITT Achievement Award goes to two enthusiastic and community-minded students
For this award students are nominated, either by themselves or a peer, and are required to show a combination of community involvement and academic success. The winner is selected by the Certification and Accreditation committee.
For the 2021 academic year two nominees were deemed deserving of this award. Congratulations to Gerardo Castillo Guerrero from Cégep Marie-Victorin and Ina Gogu from CDI College!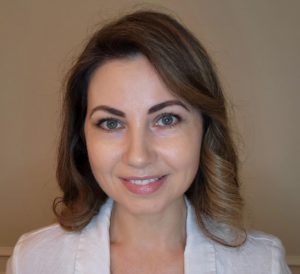 Gerardo's program coordinator Lucie Sislian shared:
Gerardo has been always eager and curious to learn more about international trade in all its dimensions.
Ina's program coordinator also shared a few words on her performance during her studies:
"Ina, your passion and dedication as a student was the driver to attain the 2021 FITT Achievement Award! Your achievements of today are the stepping-stones for the future ones. Congratulations," said Hjalmar Leon, LLB, MBA, CITP, RCIC.
Being one of the winners of this award makes Ina feel honored, encouraged, and motivated. She also shared that she feels responsible for encouraging and motivating others who are enthusiastic about this career to pursue their dream.
From everyone here at FITT, we'd like to offer a huge congratulations to our 2021 FITT Education Award winners! We love that these awards have motivated you on your path to success and hope they stand as a reminder of all the hard work and challenges you have overcome. We have seen some remarkable careers begin with these awards and look forward to seeing the future accomplishments of this years' winners.