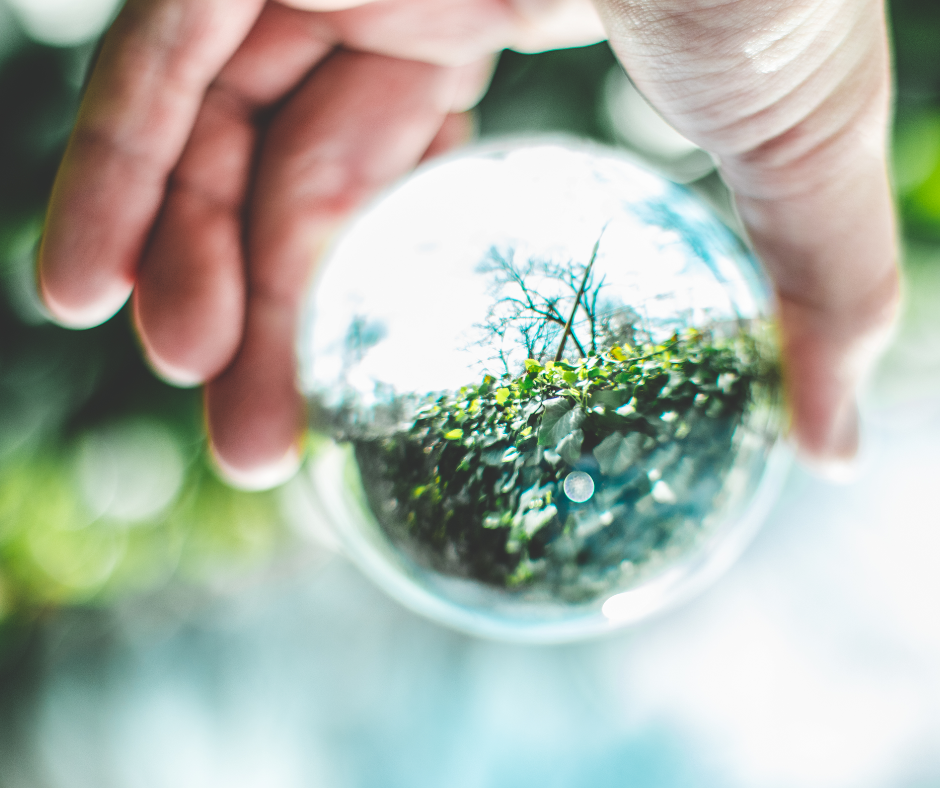 For years, climate scientists have been demanding that we – governments, businesses, and citizens – accelerate our timeline for going green before it's too late. They have continued to reiterate that we must all take steps, large or small, to combat the many challenges facing our environment.
But creating real, lasting change seems to require a community response from countries all over the world. We can reverse a lot of the damage that's been done and prevent things from reaching that irrevocable point we see looming in our future.
Canada has committed to using various solutions to fight climate change, including accelerating the phase-out of coal, curtailing deforestation, speeding up the switch to electric vehicles and encouraging investment in renewables – all with the goal of reaching net-zero greenhouse gas emissions by 2050.
Why should international businesses care about reducing their CO2 emissions?
For starters:
There is increasing pressure to do so from stakeholders and consumers alike
Increasing efficiencies that reduce emissions also often reduce costs
Private and public investment for sustainable ventures is increasing
Businesses can reduce their reliance on price-volatile fossil fuels by shifting to renewable energy
There are so many solutions out there for businesses who want to reduce their carbon footprint. Finding those solutions specific to their industry is the first step, but the real challenge is being willing to take the risk to adopt new practices and new technologies. Luckily, no business must start upon this path alone.
If we have any hope of reaching the 2050 net-zero targets set forth by the international energy agency, we must be innovative in our approach to implementing these clean, green solutions.
To find out more about the solutions and how businesses can integrate them to reduce their own greenhouse gas emissions, we talked to Tyler Hamilton and Leah Perry, CITP from MaRS Discovery District, and Evoco, a cleantech venture working hard to usher in the next generation of sustainable goods.
How MaRS DD  is promoting green solutions on a global scale
Those first few steps during a transition to greener practices can be challenging, confusing, and overwhelming. That's why MaRS DD offers a number of accessible, practical opportunities for getting started.
"We take a very broad definition of cleantech. We work with about 240 different ventures across Canada. It could be any company that's got water technology, advanced material technologies, circular economy solutions, technologies related to reducing the impact of transportation, the operations of the energy sector, buildings, you name it, anything that reduces environmental and climate impacts, but does so in a way that makes economic and business sense."
"We work with those companies and provide access to mentorship and advisory support, market intelligence, connections to investors, customers, and potential partners."
"On top of all that, we also run very specific programs. One is our Mission from Mars program that was launched in February of 2021," explains Tyler Hamilton – Director of Ecosystem, Cleantech at MaRS Discovery District
Perhaps the most important service they provide is advisory support for startups. Navigating the process of getting to market is difficult, so assistance in getting to market quickly and effectively is essential. They also offer a Women in Cleantech Accelerator program that focuses on scaling women-led cleantech companies.
"The Women in Cleantech program, sponsored by RBC, is an accelerator for women-led businesses in Cleantech. Seven – ten companies are chosen and go through months of programming, typically a monthly workshop as well as facilitating connections to companies, government, investors, academics, and potential customers."
"We also actually work quite closely with the Trade Commissioner Service (TCS), particularly in New York and San Francisco, to help our participants get connections to investors or corporate partners in the U.S. market," says Leah Perry, CITP – Manager, Cleantech, Venture Services at MaRS Discovery District
Innovation hubs like MaRS DD play a crucial connector role between international investors and businesses and burgeoning clean technology companies. Together, inexperience is no longer a burden to international businesses who want to go green, or new cleantech startups who want to find national and international partners – meaningful help is accessible for all.
"Because a corporate culture is much different than a venture culture, it's important to have an organization like MaRS in the middle, doing translation and getting them to all speak the same language. So, for any company that is interested in going down that path, I would encourage them to reach out to us," Tyler says.
Explore how your venture can work with MaRS.
While these services are priceless (after all, we must be continually innovating), new is not our only option. By focusing on the cleantech solutions already open to us, such as electric vehicles, solar panels, and carbon-neutral shipping, businesses can make immediate changes to how they operate without the risks of new innovations.
Of course, the solutions that already exist do require innovation as well to be scaled and accessible to large and small businesses alike.
Why businesses should be inspired to actively lower CO2 emissions
Historically, international businesses have balked at drastic solutions to climate change and our environmental crisis due to concerns over cost. While understandable, as the risk can be significant when implementing any new technology on a large scale, there are many reasons to take the risk.
First, green practices are often more affordable in the long run. While there is always an upfront expense when implementing new technologies or policies in your business, the long-term result is cost savings on everything from materials to processing to transport. Plus, the price of fossil fuels is constantly in flux, and usually takes a hit when global conditions change for good or bad.
Renewable energy is consistent and more reliable for future budgeting purposes.
Another key motivator to lowering your CO2 emissions is government-mandated emissions goals. Many countries have goals in place for net-zero emissions by a 2050 or sooner, and you may face penalties, fees, and other negative consequences for not jumping on the bandwagon.
Additionally, going above and beyond the current call to reduce your business' emissions will prevent you from being blindsided and disadvantaged by sudden policy shifts or regulation changes, or from global events that affect costs.
While these are both very good reasons to take inspiration from organizations pushing cleantech solutions, they are not as compelling as protecting your company's bottom line.
Today's society is becoming more socially responsible and environmentally conscious. Consumers are seeking cleaner, greener products and services everywhere they can, and businesses who meet this need are going to be able to compete long-term.
The best solutions for lowering CO2 emissions in 2022
There are countless solutions for international businesses who want to reduce their CO2 emissions and work toward a net-zero status. There are even dedicated solutions depending on industry, scale, and future goals.
For those businesses who engineer products, replacing petrochemicals and other harmful materials in your products is an excellent first step. Natural additives are available no matter what material you're looking to replace, and they're often more economically viable than your current solution. These include biodegradable, plant-based materials, and polymer upcycling.
How Evoco is disrupting petroleum dependent industries to close the loop in the fashion industry
Cleantech company, Evoco, is disrupting petroleum dependent industries with carbon-reducing technologies – creating innovative and sustainable material solutions for consumer goods.
They operate two different product brands that can both be applied to many industries from fashion to furniture:
FATES™, a plant-based bio-foam made up with to 80% plants and reduces CO2 emissions by up to 70%.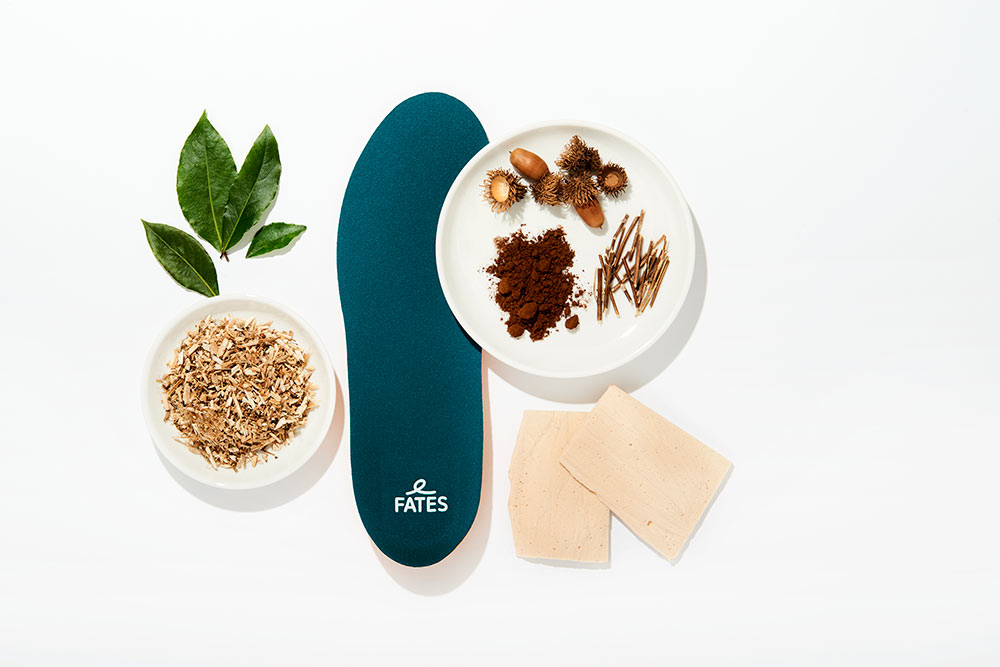 CleansportNXTTM, all-natural, probiotic odour control product used in a variety of industries from athletics to home furnishings.
"The fashion industry has received a lot of attention for its unsustainable practices. The industry alone produces 8 to 10% of the world's GHG emissions, (more than the aviation industry which contributes up to 2.5%), that equates to 4000 megatons." Says Natalie Ashdown, COO of Evoco Ltd.

"We take carbon stored in plants, use it in our chemistry, transform it into materials, brands use our materials as a sustainable alternative, and once consumers are done with their shoes the material biodegrades back into the earth, closing the loop."
"However, we are just getting started. We will be expanding our technology (over 15 patents) and materials in other verticals. What is innovative about our R&D is that we can manipulate our materials to any specifications, one day your office chair will be made with FATES eco-foam, the mattress you sleep on will be made with plants rather than petrochemicals. Our objective or big, hairy audacious goal (BHAG), is to replace petrochemicals and harmful materials and remove them out of our, our planet earth," explains Evoco CFO Basima Roshan.
"A common problem with the cleantech industry is that a lot of the products that are coming onto the market are often subpar to the status quo. If consumers are going to take the industry seriously, they ultimately want to have a product that will work and perform. So we work really hard to make sure that our products are performance products as well," says Natalie.
Today, Evoco works primarily in the fashion industry, with footwear giants like VANS, Timberlands, Keen and Kodiak. But they have their eye on expanding to more of the high-volume retailers like Nike, Adidas and fashion brands like Versace, Chanel, and in the longer-term Tesla.
"People and our planet are inextricably linked. Everyone in our company would love to make an impact and believes that we can actually make an impact. We can make a difference. So I think everyone feels the impact of that every day. Especially when we come up with new, innovative, materials – it's so exciting for our entire company." Says Natalie.
One of the most effective ways of reducing your carbon footprint is to invest in new technologies for generating, storing, and distributing energy. These include solar, wind, water, and geothermal energy sources. With this approach, it is equally crucial that you develop new methods of managing your energy and optimizing your consumption, such as using energy-efficient products.
For businesses connected to food production, many new solutions exist for sustainable farming and increased food production without the use of harmful pesticides, fertilizers, and other chemicals. These solutions include urban agriculture, permaculture, biodynamic farming, crop rotation and polycultures, natural animal raising, manual weed control such as AI robots, natural pest management, and more.
For the transportation of goods and people, electric vehicles are the top solution. With many countries enforcing EV goals by 2030 or 2040, the technology is being developed at incredible rates. While this area does face its challenges, such as battery life in cold climates and access to charging stations in remote areas, this is one of the most promising areas for reducing global CO2 emissions.
Since one of the largest contributors to a business's carbon footprint is their waste, investing in innovative technologies for recycling commercial and industrial waste is a key priority regardless of industry or size. Industrial waste in particular can be quite hazardous, whether it's food waste, liquid waste, or unused materials.
To manage this waste sustainably, we must focus on using microorganism composting, upcycling to new products, harnessing the emitted gas as an energy source, and more. Of course, the first step to waste management is to develop innovative ways of reducing business waste in general.
Offsetting your CO2 emissions is another simple method of reducing your carbon footprint. Though everyone talks about trees when they discuss CO2, and planting trees is certainly a benefit, one of the best things a business can do is focus on protecting and restoring our oceans as they are responsible for a vast majority of oxygen and CO2 recycling.
Other things you can do to lower your CO2 emissions include:
Switching to online meetings
Use car sharing or public transport for business trips
Invest in hybrid or fully electric company fleets and vehicles
Use sustainable suppliers
Prioritize the use of recycled resources
Purchase used instead of new whenever possible
How Businesses Can Begin to Implement Green Solutions
Before businesses can implement any of the above solutions for reducing their carbon emissions, they must first know how to start. There are several different ways to prepare your business for these changes.
Before any solutions are implemented, there are three options for gaining an understanding of the "greenness" of your business. These are the Higg index, a life cycle analysis, and communicating with employees and customers.
The Higg index is a tool for measuring the sustainability of an apparel or footwear business and product. It looks at facilities, brands, and products to determine the sustainability, emissions, and social impact of a business in this industry. This can be a helpful tool for identifying challenges, weaknesses, and areas for improvement to make the most impact right away – although it has started to face some criticism.
More broadly, a life cycle analysis can be used to evaluate the sustainability and environmental impact of a product throughout its full life cycle. This includes extraction and processing of raw materials, the manufacturing process of making the product, distribution of the product, the use of the product, and disposal of the product. This analysis provides a clear picture of how your product affects the environment and where areas of improvement exist at all stages of the life cycle.
Finally, the biggest tool you have when preparing your business for implementing any variety of cleantech solutions is to speak with your employees and customers. These two groups have the most insight and knowledge of how your product operates, its impact, and how it can be improved.
By communicating a desire for change with them, businesses access a wealth of information that will streamline the process and target key problems in the sustainability of your product.
When your business is prepared for change, the best way to begin implementing green solutions that reduce CO2 emissions is to leverage private and government funding options to lower the risk of investing in new cleantech ventures and technologies.
Sharing the risk makes the needed technologies accessible to everyone and encourages businesses to continue innovating, updating, and improving their sustainability practices.
On the consumer side, transparency in your supply chain is the best way to begin showing your customers that you heard their call for sustainability. Consumers want to know where their products come from and being transparent through your supply chain ensures that your efforts are noticed and rewarded through customer retention, word of mouth, and a green reputation.
More than 50% of businesses would do more to minimize their environmental impact if they had more knowledge about how to do so or had more help and access to resources. Companies like Evoco and MaRS DD are paving the way for big changes in how international businesses reduce their CO2 emissions effectively, responsibly, and seamlessly.
Now is the time to get started improving the sustainability of your business. With role models like these showing us how it's done, we can all feel more confident implementing these green solutions into our day-to-day business.
Disclaimer: The opinions expressed in this article are those of the contributing author, and do not necessarily reflect those of the Forum for International Trade Training.