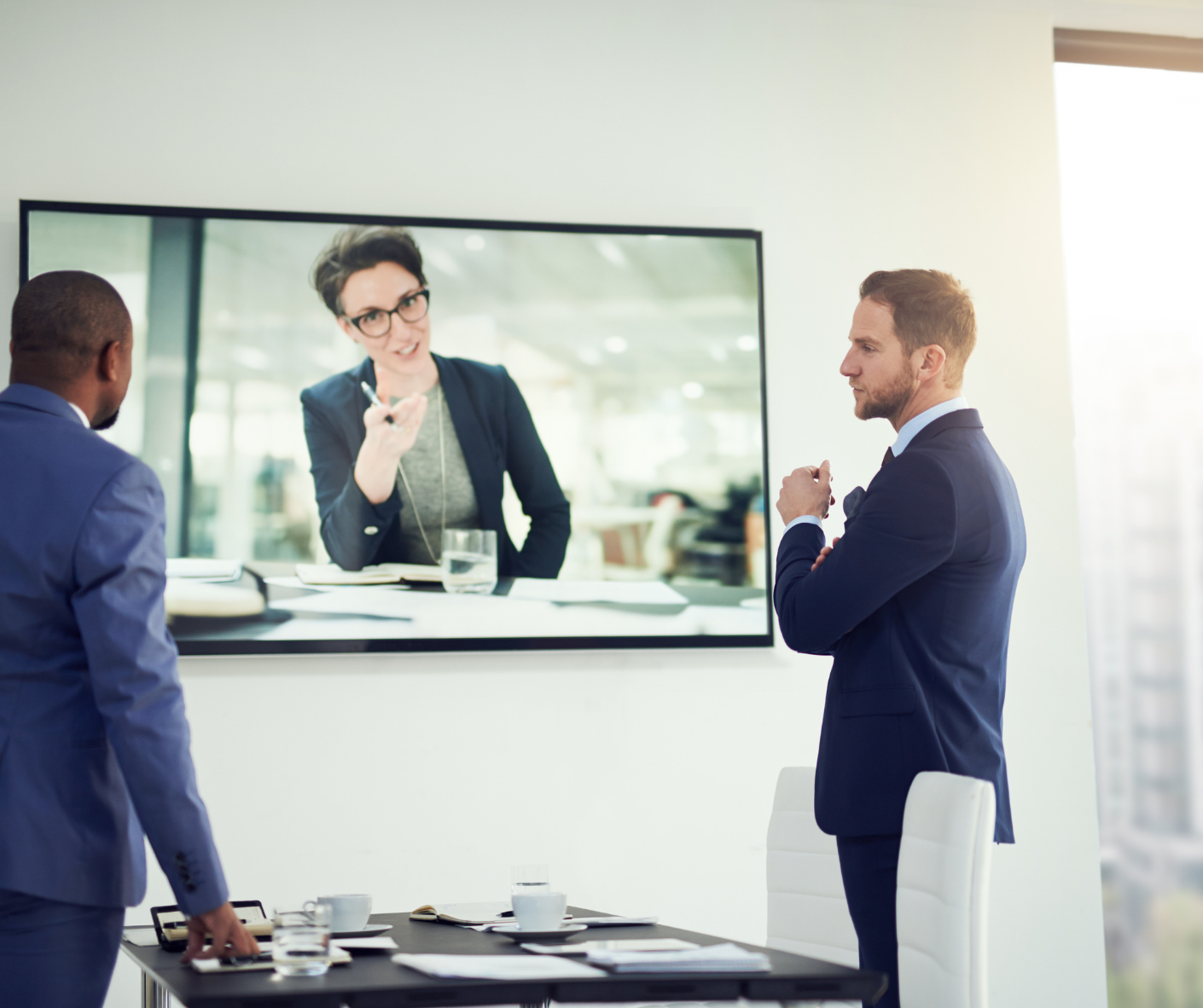 Since many of us transitioned from the office to remote work during the pandemic, it seems here to stay, at least for a significant portion of the workforce. According to Forbes,  "25% of all professional jobs in North America will be remote by the end of 2022, and remote opportunities will continue to increase through 2023."
With the transition to remote work comes the switch to largely "virtual" business meetings, and that means online negotiation is becoming a new normal that we need to study as a separate method of negotiation.
Obviously, online and face-to-face negotiations have a lot of similarities, but there are some crucial differences between them which require negotiators to adjust their processes and consider some additional strategies. For example, shifting from in-person to online meetings lowers costs significantly by removing the expenses of international travel.
However, the low cost of online negotiations shouldn't stop experts from taking these virtual negotiations seriously.
The same amount of preparation and attention to detail should be taken for all online negotiation sessions, and a good place to start is to consider these 10 tips for how to conduct effective online negotiations.
1. Optimize and troubleshoot hardware and IT systems in advance
Assign an IT expert to take care of hardware, software, internet connection and security. All negotiation teams need to provide suitable hardware for negotiations. You specifically need to select high-quality web cameras, large and high-resolution monitors, and headsets. Negotiation teams need to send and receive high quality video and audio to transmit understandable verbal and non-verbal messages.
Your desktop window should be clean, and no additional files should be open during the meeting. Furthermore, in order to avoid background noises and send and receive good quality audio, you might require professional microphones or headsets. Most recent laptops and computers are suitable for online negotiations, but as mentioned, the quality of camera, monitor and microphone should be high enough quality to handle online sessions effectively.
All needed software should be installed and set up on your system. You also need to check the quality of Internet connectivity and consider its speed and reliability to avoid interruptions in communication.
Cyber security is an important consideration these days, and all negotiation teams need to take care of communication and systems' security.
Select a suitable background for your screen and make any modifications needed to have a professional environment for anything that will appear on screen during your meeting. You can add some organizational and personal certificates, use your company's  colours, logos and slogans. Your brand and company identity can be demonstrated well in your background.
Double-check all of the above the day before the negotiation session.
2. Prepare your digital documents and presentations
Take your time and prepare professional presentations for the meeting. All files which will be shared, demonstrated, or played in the meeting must be complete, polished and "presentation-ready", as appropriate for communications outside of your organization. Slides, videos and online catalogues must be ready on the screen that you are going to share. Make sure that you are using the latest version of each file.
3. Consider time zones and time management
There are two main aspects related to time management in online negotiations. First, consider time zones and choose the right time slot that works for everyone. In many of my online negotiations we are meeting with multiple time zones between the teams and even in some situations, different members of the same team.
All attendees are expected to be flexible and accept early morning or late afternoon meetings if there is no other option. I keep a wide window open for meetings with international clients, from at least 7 am to 8 pm.
Second, it's important to prepare a well-thought out agenda, agreed upon at the beginning of the meeting. Ensure you've planned enough time to cover all subjects, in an order that makes sense. I usually prefer to cover technical, commercial, financial, and legal issues in sequential order. This will help me save time and avoid doubling back to already-discussed topics.
4. Determine on-camera and "behind the scenes" roles
Determine the role of people in front and behind the camera. Some active members of the team, like analyzers and translators, might not be in front of the camera. Before the meeting, determine which members will be in front of the camera and what are the expectations from each person. There must be some arrangements between the people who have their cameras on for sending and receiving intra-group messages.
For those who are offering "behind the scenes" support and won't be on camera, the role should be clear, and they should be trained to do their assigned job automatically.
For example, if an Internet search needs to be done during the session, these experts should know to initiate the search and deliver the results fast.
5. Wear appropriate business attire
You might think that it is not necessary to dress professionally when you are negotiating from the comfort of your home, or you might decide to just wear a formal shirt. I strongly recommend that you dress professionally from head to toe, even if you are negotiating from home.
Your entire outfit should be appropriately formal, even the aspects that you believe won't be visible on camera.
Psychologically, it helps you to take the session seriously, focus on the job, and will avoid any unexpected embarrassment.
6. Join the meeting professionally
Punctuality is an important quality for any professional. Joining the meeting on time is a crucial part of making a good first-impression online or otherwise. All kinds of confusion and inconvenience can occur when someone is late to join. A late arrival also sends the message that you do not respect the other parties' time. If you will be late for any unforeseen reason, advise the other parties as soon as possible.
The joining process on most platforms can take a minute or so, therefore, start the process a couple of minutes ahead of the set time. This is especially important for the organizer, who is expected to join the meeting first and admit other participants into the virtual meeting room. You don't want to keep your colleagues waiting in the lobby. All members should ensure that their complete first and last name when joining the meeting.
It's a good idea to pay attention to the background and environment of the other party at the beginning of the meeting and say something positive about it. This behavior shows that you pay attention to details, and can also be an effective ice breaking strategy.
7. Convey the correct body language
Correct posture is important, especially when you start the meeting. Sitting up straight and maintaining sufficient distance from the camera is another key element. This demonstrates experience and confidence and also provides the other party with a good view of your body language, including your hand movements. Keep the camera on and make any necessary adjustments during the meeting.
Make eye contact in all communications, and look at the camera instead of looking at your own image on the screen. Pay attention to non-verbal messages in your virtual negotiation environment. A practical application of body language is to show agreement or disagreement gestures while the other party is talking. In this way, you send your messages without interrupting the other party. And of course, mute the microphone when you are not talking, and ensure you have turned it back on when it's your turn to speak.
8. Communicate effectively – both with your internal team and external parties
If your organization's team members aren't in the same place, prepare a side communication network for transmitting confidential messages. For example, you might want to create a group on an application such as WhatsApp. This will help you simultaneously send and receive confidential messages while being in the main online meeting.
Connect with one system if your team members are in the same room, or use a head set so that the sound doesn't echo. The audio quality is critical in online negotiations and anything that compromises that must be avoided. Just as in an in-person meeting, it's important to keep up a professional tone to all communication, being direct and to the point, and keep up energy levels and clarity throughout.
Negotiation is a difficult activity and requires a lot of physical energy and mental ability. It is highly recommended to build in a  15-minute break for every 90 minutes of continuous negotiation.
Multitasking is also difficult to manage during business negotiations, so be careful not to get distracted. Ensure you have supporting staff present to take care of any tasks during the meeting, such as conduct searches, bring up information, or send emails or other communications.
9. Keep detailed minutes
Negotiation teams need to take notes for future records and reporting purposes. As mentioned, multitasking is hard, therefore each team may want to assign someone as note-keeper in online negotiations. This person might not be in front of the camera but can view the meeting and support you with written memos and keep notes of the meeting.
During online communication there are a lot of opportunities for misunderstandings, from technical snafus to misread body language. To combat these potential miscommunications, it's a good idea to regularly summarize and capture crucial items that have been agreed upon in writing.
10. Avoid screen sharing snafus
To reiterate from tips 1 and 2, while sharing the screen, avoid having confidential information open on the computer. You might make a mistake for a moment and share the wrong window. One strategy might be to have two screens and always share screen number two and keep all confidential windows on screen number one. There might be some people on the other party's team who know your local language, so avoid expressing any confidential intra-team messages in your native language in a way that is audible to the other party. Conversely, it might also be advantageous for your team to have someone present who understands the other party's language.
At the end of the meeting, briefly express appreciation to everyone and send the minutes of the meeting to the other party immediately.
Remember to treat each online negotiation with the same  high importance you give in-person negotiations, and paying attention to technology, team support, time, and communication styles are critical to your success.
Disclaimer: The opinions expressed in this article are those of the contributing author, and do not necessarily reflect those of the Forum for International Trade Training.