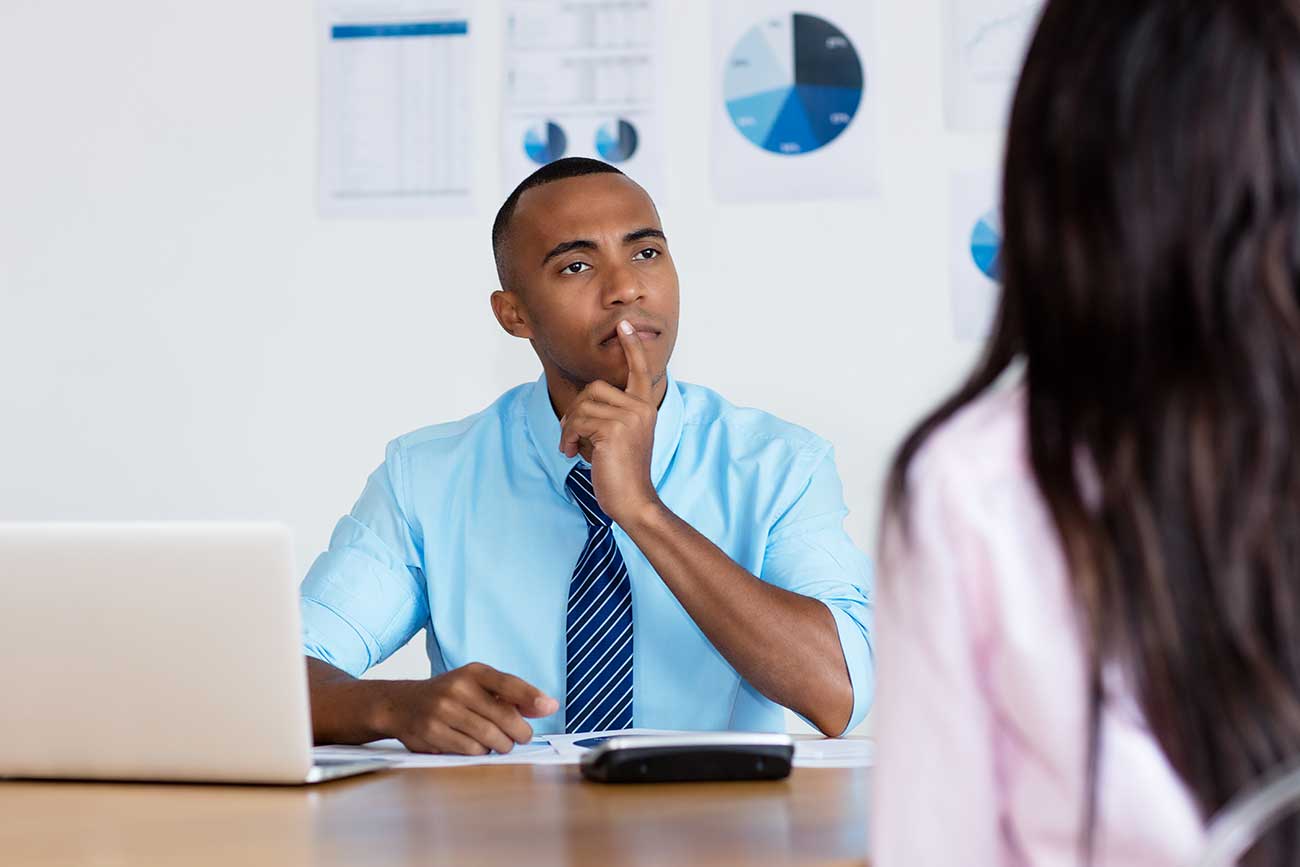 There are many challenges to conducting business with overseas partners. Different laws. Different regulations. Different financial reporting. Different cultures. Different values. It can be tempting — especially when there's money on the table and big plans for the future — to simply trust the integrity of foreign partners and get on with the art of the deal.
But beware.
You wouldn't order a product from overseas without doing a little due diligence. And you wouldn't sign a deal with a domestic partner without first verifying their credentials. So why would you enter into a deal with a foreign partner without conducting a background check?
The good news is, that with a few basic steps, you can determine whether business with a prospective foreign partner is even worth pursuing.
Mining a Foreign Opportunity
You run a manufacturing company that makes machine engines for the mining sector. You have a quality business and do well financially but you're always looking for ways to grow your sales. The prospect of expanding into foreign markets is extremely appealing.
As luck would have it, you receive an email from an import company based in one of the hot, new emerging markets of the world. The president of the company, Mr. Jones, says that his company, Jones Engineering, wants to import your machine engines. (We've used a fictitious business scenario but the example can be applied to all sectors.)
You know all about emerging markets and how their growth is driving commodity prices ever higher. Big profits are being made in the mining sector and overseas companies are investing big-time in equipment and technology. You see an opportunity to cash in. It sure looks like a perfect storm of profit.
Mr. Jones places an order for two engines at $10,000 each. He insists that you don't ship the engines until you receive his bank draft of payment.
The bank draft arrives and you ship the engines. Mr. Jones confirms receipt, thanks you for your prompt service and promises to place future orders with you. One month later you get another order from Mr. Jones. Once again you receive payment promptly and Mr. Jones subsequently confirms receipt of the order.
Another month goes by. You receive a third email. This time Mr. Jones tells you he has an urgent situation that could be extremely profitable. He has received a rush order from his government's mining authority for 30 engines to be used in an ambitious expansion program. The only problem is the engines have to be delivered within three days.
Mr. Jones has already checked with various air freight companies. He can meet the deadline if you can ship the order by tomorrow. He asks for your fax number so he can fax you a copy of the purchase order.
You do a quick calculation. Mr. Jones' order is worth $300,000 and it will net you almost half that as profit. It will also clear out your inventory. Reassured by your previous transactions and a copy of the government purchase order, you confirm that you will ship the engines tomorrow. Your foreign business partner says he will initiate a wire transfer tomorrow for the entire sum plus estimated air freight charges.
The Mine Collapses
After keeping a crew working all night on overtime, the engines are ready for shipping. The air freight company arrives and loads the engines. As the truck drives away, you congratulate yourself on a job well done.
You email Mr. Jones and he confirms that the wire transfer was sent to your bank. He provides you with the tracking number. You call your bank to alert it to the pending transfer and instruct it to move the funds to a term deposit when they arrive.
Tomorrow comes and goes. You don't get a call from your banker. Finally you call the bank and are told that your $300,000 has not arrived. You email Mr. Jones who assures you that the transfer was sent.
The next day, you receive a concerned call from your bank. The bank advises you that the electronic tracking number you were given is invalid. You immediately email Mr. Jones but don't receive a reply.  In fact, you never hear from Mr. Jones again.
You've just been scammed out of 30 engines with a cost of $150,000.  Your mining deal has collapsed.
Digging for Details
The fictitious case of Jones Engineering is a classic import/export fraud scenario to which many businesses, especially small businesses, have fallen victim. It's also an example of why, when conducting business in foreign jurisdictions,
Special care must to be taken before making a large financial commitment to overseas partners.
Digging for details on the backgrounds of business partners can help screen out most fraudulent operators. Due diligence usually weeds out the rest. But fraudsters feed on the psychology of business people who want to make the big deal. It's easy to fall victim to this type of fraud.
8 steps to screen foreign business partners
So how can you protect your business from frauds of this nature? And how can you separate the legitimate business opportunities from the dubious ones? Here are eight basic steps to help you screen foreign business partners.
Search the Internet. Legitimate companies tend to have a web presence. A primary presence such as a corporate website is good. A secondary presence, such as references on discussion boards or referrals on industry websites, is even better. And don't forget such useful tools as Google Maps (the street view can be useful in giving you a realistic picture of businesses operating in foreign countries).
Check the numbers. Ask for the company's phone number, fax number and business address. Search the Internet for those numbers and place close attention to anomalies, discrepancies in addresses, multiple locations and numbers, or contact information that belongs to companies of different origin or name.
Get the licence. Ask for a business licence number and a national tax registration number and confirm these numbers independently with the responsible governmental agency, if possible.
Read the catalogue. Ask your new partner for a copy of their catalogue. If they are doing legitimate business, at the very least they should have a price list. Similar corporate documents, such as annual reports and prospectuses, may also provide useful information.
Ask for customer references. Try to get a customer referral from a Canadian or U.S.-based customer. Make sure you get two or three from different geographic areas, but be aware that the references provided could be accomplices of the fraudster.
Check with our government. Global Affairs Canada is a useful resource for the verification of potential foreign business partners.
Check with their chamber. Just like in Canada, foreign countries — even emerging ones — have chambers of commerce or similar entities. It doesn't hurt to check with a company's local chamber to make sure your partner is legit.
If you feel it is warranted, you might also hire legal counsel or an investigator with ties to the country in question to continue the due diligence process. Most international law firms have the capability to undertake such engagements. I also suggest that companies explore import/export insurance and similar vehicles. Insurance policies vary widely and you must ensure that you understand your coverage.
Fraud is a cat-and-mouse game where the fraudster is always looking at new ways of avoiding detection. They even study checklists such as mine for ways to nullify its effectiveness. But if a potential business partner passes all these tests, then it's reasonable to take your due diligence and credit granting process to the next level.
Fraudsters prey on human psychology. The promise of a big score can be powerfully blinding.
So keep that in mind. An ounce of prevention is worth a ton of cure — or the thousands of dollars you'll keep in your pocket by screening foreign business partners and detecting fraudsters early in the game.