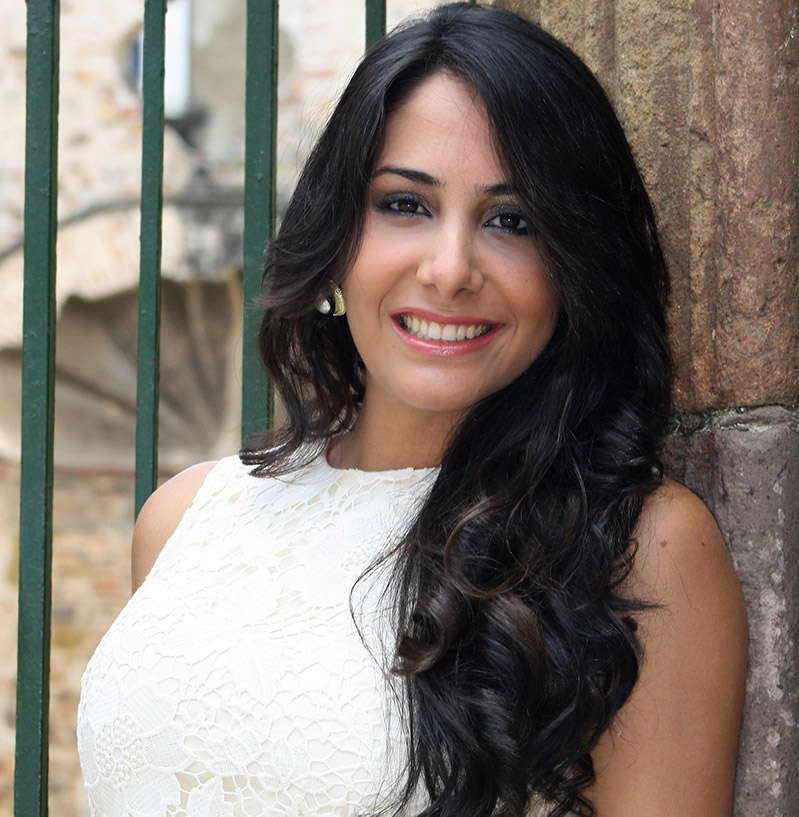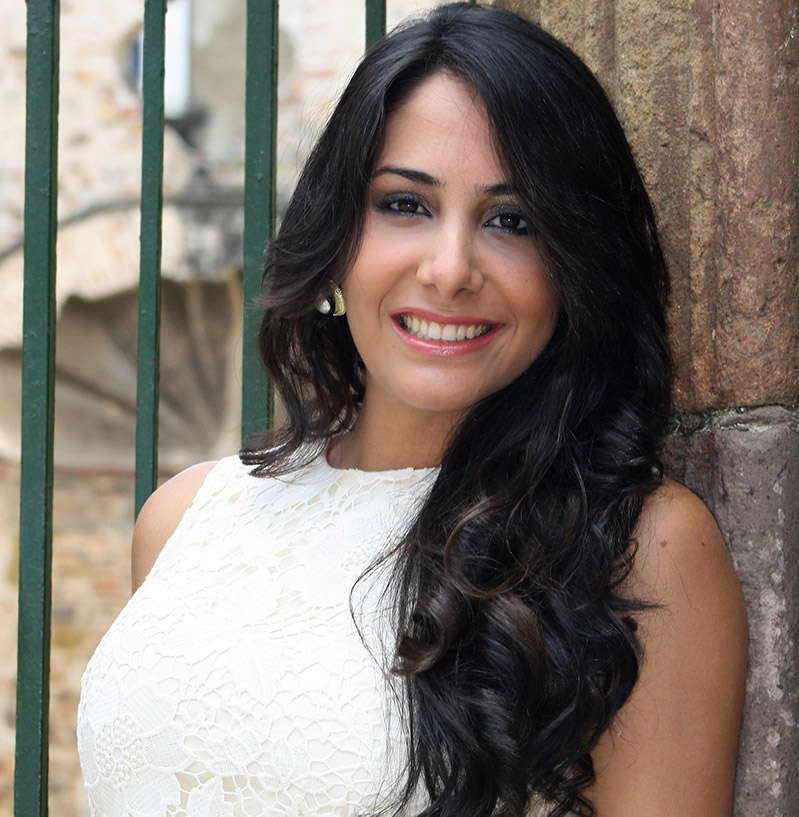 Earned her elite CITP®|FIBP® designation: Nov. 2018
For Andreina Figuera, moving to Panama with her family at age 15 was an important catalyst in her future career choice.
"My interest in trade and international business started at a very early age. I have always wanted to know how it worked and how the world was connected. This curiosity deepened when I first visited the Panama Canal."
Remaining in Panama for her education, she then completed her Bachelor's degree in International Commerce at the Inter American University of Panama.
"This educational experience allowed me to understand that this field requires specialized human resources in foreign trade. I learned about the operational tasks of foreign trade, such as international quotations, adjusting to customer requirements, export and import logistics, issuance and control of documentation, calculation of export and import costs, market surveys, strategic business plans and development of intercultural relations."
Partway through her program, she started working as an international trade assistant with her current employer, which deals in selling heavy mining and construction equipment.
Initially, this was a helpful way for her to put the theoretical knowledge she was acquiring in school into practical use, further improving her skills. As time went on, her responsibilities expanded and she helped her company expand into new Latin American markets, building a wide series of contacts and learning more about tariff barriers, free trade agreements and the legal and intercultural aspects of trade.
Taking her education to the next level
When Andreina completed her degree in 2013, she knew that it would not be the end of her education. Since then, she has also completed her graduate diploma in senior management in 2016 and her MBA, with a focus on finance, in 2017.
"As a young and dynamic professional, I was very interested in pursuing my continuing education and keeping up to date with the demands that the market presented. The desire to continue advancing professionally and to gather the necessary skills for decision making and to achieve an effective management greatly inspired me to take on post graduate studies in senior management."
"Completing my MBA also allowed me to have a macro and microeconomic vision of trade. This helped me develop into an agent with deep knowledge in business management, and gave me management skills I needed to make assertive and rational decisions, contributing to my continuing development and progress in the personal and professional field."
In 2018, she also added the FITT Diploma in International Trade to her educational achievements, earning it via a combination of FITT's Prior Learning Assessment and Recognition (PLAR) process and the online courses.
"The FITTskills online courses gave me the opportunity to validate what I have learned during my work experience. It was a great experience to take these courses with a reputable and recognized organization, and it is very helpful for professionals in the field to share experience and increase their knowledge."
Expanding partnership opportunities, new international branches and the Panama Canal itself
During this time her work responsibilities also evolved, and she now works as an international sales executive and commercial representative. This role include everything from helping companies with their business plans and marketing strategies to representing them in trade shows and fairs, negotiating and closing sales deals and managing the legal and administrative aspects of those deals.
One of her greatest professional victories was as part of a team assessing the opportunity to open a new company branch in different Latin American countries, which turned out to be a successful venture.
"After extensive market research and cautious analysis of the political risks, tax requirements, legal framework and more, we decided to open a branch there. I was responsible for defining specific import strategies with different custom agents that would be fiscally optimal and meet all legal requirements, as well as how to best manage our various intercultural relationships in the market."
She also played an important role in negotiating and managing a new strategic alliance with another leading company in the heavy equipment industry, which helped her expand their sales significantly in different countries within South and North America.
"During different partnership experiences, I've been able to negotiate the agreement and manage the logistics, as well as rigorously monitor any commercial issues crossing borders."
In another career highlight, she played an important role in a team to buy equipment that had originally been manufactured for the use on the Panama Canal expansion project.
"In this process, I had the opportunity to work directly on the contract negotiation for the exclusive international marketing and sales of said equipment. It was especially exciting for me because I think the Panama Canal is one of the greatest engineering masterpieces in the world. The canal changed the world's transport system, not only because crossing it was the fastest and most effective way compared to the traditional routes of Chile, Africa or the Suez Canal in Egypt, but also because it contributes in a cost reduction of 7% to 17% per shipping container, according to the calculations realized by several logistic operators at that moment."
Her new challenge is helping her company break into the Canadian market. She is currently working in Montreal as part of a larger strategy to build contacts and attract new business there.
She also decided to spread her knowledge and experience to the next generation, and is now teaching business related subjects at a reputable college in Montreal. She believes that when teaching blends experience with knowledge, it makes a real difference in education.
In 2018, she furthermore became an author on TradeReady, writing the article Are you ready to export? 8 golden rules for success in a new market.
Cementing her expertise with the trade certification to back up her skills
With nine years of experience, the ability to communicate in three languages (Spanish, Portuguese and English), experience visiting over 15 countries throughout Latin America, North America and Europe, and a wide network of professional contacts, in both commercial and educational sectors, Andreina has already built up an impressive resume in international trade.
Her Certified International Trade Professional (CITP) designation is now the latest addition to that resume, which she is proud of and recommends to other professionals looking to get ahead in the industry.
"The challenges and the constant changes worldwide encourage me to continue getting prepared and staying up to date, which is why I was motivated to obtain the CITP®|FIBP® certification. My aim was to validate my capacity and experience, and to acquire more credibility through commitment and interest in the business of international trade."
"This designation gives exposure for professionals to advance in their careers, as it heightens their profile and which will definitely open new doors to them."
Want to connect with Andreina?

LinkedIn: Andreina Figuera
Learn more about the CITP®|FIBP® designation
INTERNATIONAL BUSINESS CERTIFICATION—CITP®|FIBP®
Advance your career and build your professional credibility in the field of global business by earning the Certified International Trade Professional (CITP) designation.
Why Earn the Certified International Trade Professional (CITP) Designation?
The Certified International Trade Professional (CITP) designation is the world's leading professional designation for the field of international business. So whether you're new to global trade or have over a decade of direct experience, you'll find the CITP designation can help advance your career and build your professional credibility.
The CITP designation sets you apart in the competitive international business industry because it's proof you possess the competencies global business experts have identified as being essential for a successful career in international trade. It also recognizes your dedication to ethical business practices and ongoing professional development—both of which are desirable traits for today's global business practitioners.