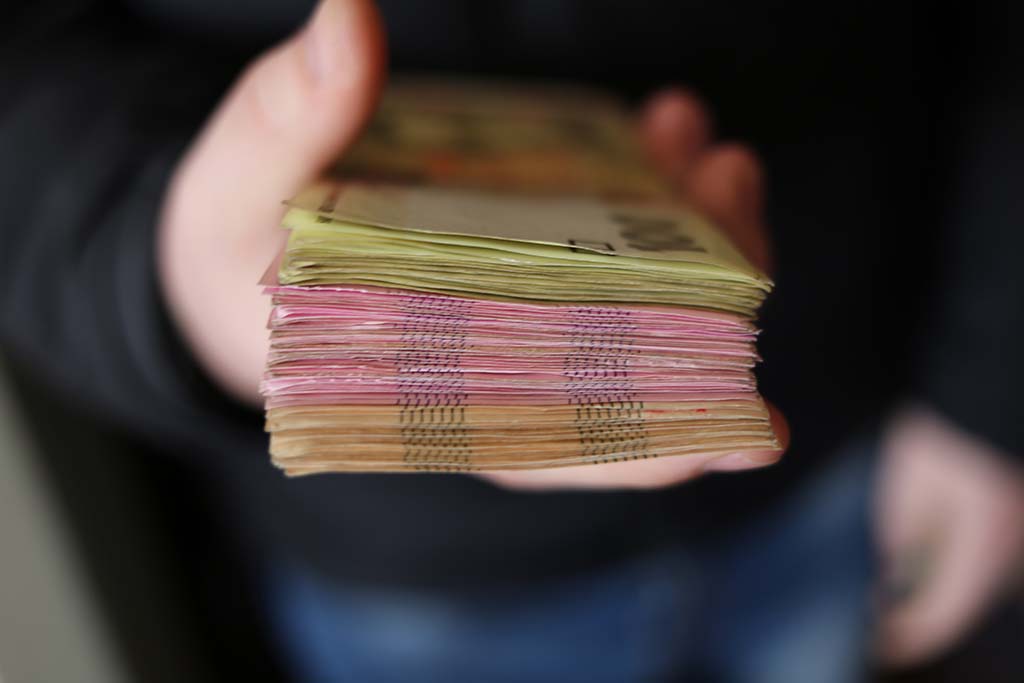 International trade is a complex undertaking, especially when dealing with new customers in new markets. It can be a risky venture that requires careful consideration and planning around the major risks and costs of doing business globally.
How to plan successfully
A business that has decided to export its product or service to a new market or to buy from a new supplier in a different country cannot take for granted that the potential transactions will be viable, profitable or provide goods and/ or services at a price and quality that are competitive.
From a financial point of view, a transaction may prove unrealistic if the cost of entering a market is too high, the competition is gruelling or the price the company needs to charge in the new market is not competitive. A transaction is not viable if the resulting sales generate losses or cannot adequately support the cost of doing business.
An importer needs to be sure that the product or service remains appealing to themselves or their potential customers after factoring in the landing costs (all costs associated with the delivery of the goods and/or services to the country of destination), the packaging and the expense of any up-front travel and due diligence. An exporter must ensure acceptable and timely returns from international business activities in proportion to the associated costs and risks.
Want to learn more about how to keep the cash flowing by implementing financial management strategies to address any factors that could impact your bottom line? Check out the FITTskills International Trade Finance online course.


Financials are key for entering new markets
For an exporter, the decision to enter a new market may stem from a sales and marketing plan based on solid market research or it may be a reactive response to an unsolicited request. Regardless of the driver, financials must remain a top priority in planning new ventures into international markets.
Determining all the elements that factor into successful international trading is time consuming, and is complicated by national boundaries, foreign exchange and customs, among other factors. Exploring and entering new international markets is expensive, as costs can involve numerous variables, including:
Travel
Communication
Market research
Packaging, insurance
Professional services fees
Banking charges
Additionally, international business by its nature will generate unexpected situations—some minor while others catastrophic—and financial planning for enterprises of all sizes must incorporate contingency strategies.
Success in international trade and global business demands a flexible, dynamic and responsive approach to the conduct of business and to the planning and management of related financials. The viability of a proposed trade venture, relationship or transaction may be determined in an orderly, staged process, or in a more fluid, interactive manner. Regardless of the approach, planning, managing and continuously refining the financials around international trade is both prudent and necessary.
Unique costs
There are some unique costs to be considered with international transactions, as compared to domestic transactions, including:
International travel
Long distance communications
Participation in trade fairs and missions abroad
Hiring of foreign agents
Translation
Some of these costs may be especially high when first expanding into international business or to new markets, and may need to be amortized over several years.
Plan for the incremental costs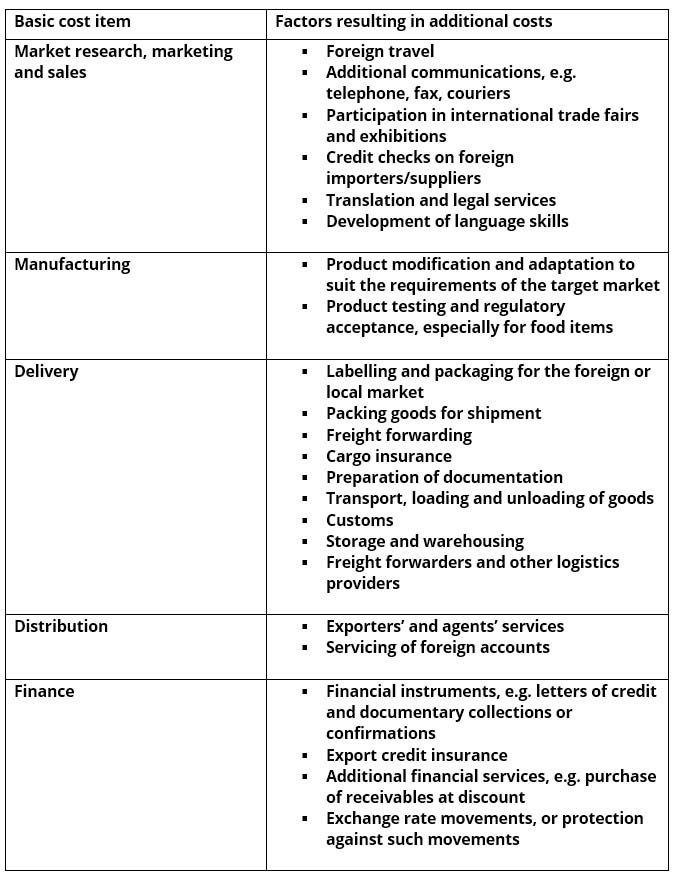 This article is an excerpt from the
FITTskills International Trade Finance course
. Be confident in everything an importer or exporter needs to know about payment, risk mitigation, financing, and the flow of goods and services.
Learn more!