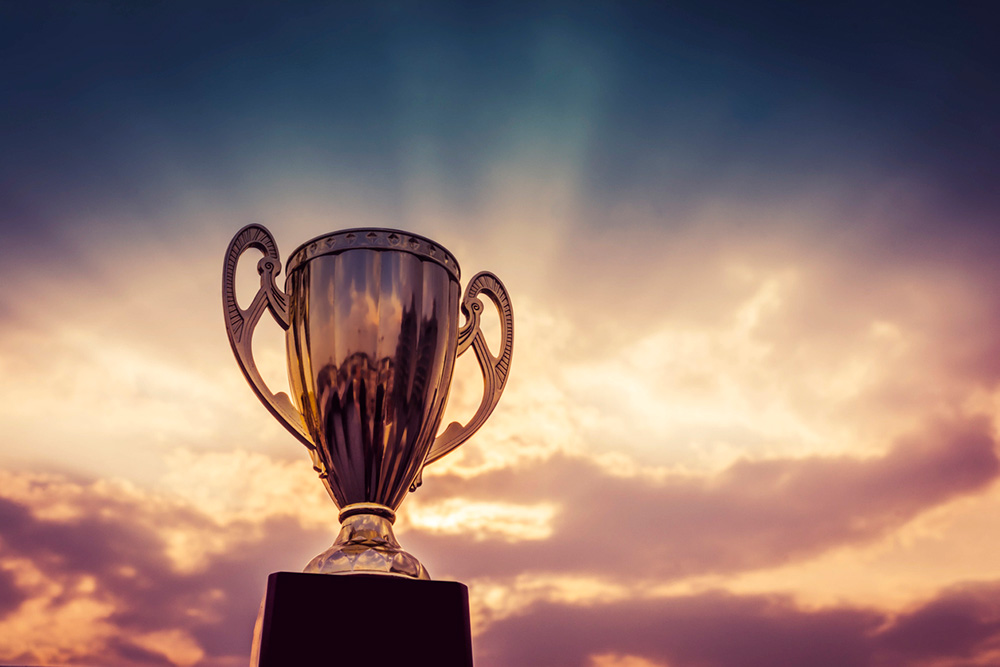 As we prepare for the start of a new school year, we want to celebrate the accomplishments of some of last year's top students. We're proud to present the 2018 FITT Educational Awards to these individuals, and are excited to see how their careers grow and evolve in the coming years.
Exciting plan to sell BBQ sauce in Germany wins International Sales Marketing Plan Award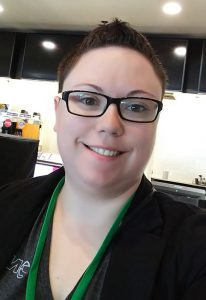 The International Sales Marketing Plan Award is given each year to the student who received the highest grade for their marketing plan project. This year's winner, Kayla Beck, CITP from Nova Scotia Community College (NSCC), won the award for her project focusing on how Honey Bunny Inc. could export their Amazing Dads BBQ sauce product line to the German market.
She was very grateful for everyone who helped her along the way, and plans to continue excelling in her work with the Nova Scotia Boatbuilders Association.
"I felt extremely proud of myself and in disbelief that I achieved the highest mark of those plans submitted last year. My instructors at the Nova Scotia Community College – Truro Campus are amazing teachers and I have learned so much from them. Without them, I would have never been able to achieve this award. I would like to thank everyone that believed in me and supported me through my college journey, this one is dedicated to all of you."
Leroy Lowe, CITP, the program coordinator at NSCC, was impressed with her accomplishment and excited to see how it's already paying off in her career.
"We are very pleased to hear that Kayla has done so well. Her enthusiasm for international trade and her new knowledge and skills has translated into a new career. FITTskills courses have played an important role in her education, so it is great to see her now (as a program graduate) using those skills in her new job with the Nova Scotia Boat Builders Association."
Winning the International Business Plan Award with a plan to sell dream catchers in Australia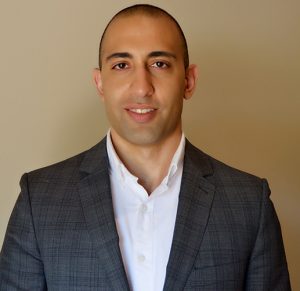 Each year, FITT also awards the International Business Plan Award each year to the student who received the highest grade on their international business plan project. This year's winner is Kevin Khazrai of Seneca College.
"My team decided to be a marketing cooperative that teamed up with an Ojibwe tribe to see the feasibility of exporting high end dream catchers to Australia," Kevin explained. "What made our dream catchers stand out from competitors was the materials that were used, like precious metals, animal bones, and wood pieces. Attempting to cover the complete scope from production, transportation, importing and marketing to sell Australians was a challenging task but once all the pieces fell together, it all started to make sense. The analytics portion of determining the market share, production and product cost and current competition was the most interesting part of the project. It was even more interesting to find out that there are many Facebook groups and blogs in Australia devoted to dream catchers, which was very surprising!"
Winning the award was an unexpected reward for his hard work, but he now hopes to apply everything he learned during the project towards his career.
"I was very surprised to learn I had won this award to say the least. It definitely helped boost my confidence in my writing skills to find out about the award, but much of my success goes out to my teammates that worked on the project with me!"
Emiliano Introcaso, CITP and part-time faculty member for Seneca College, stated that "when I heard the news that Kevin won this award, I was very happy to know that he won and that Seneca College was represented in this competition."
Emiliano also emphasized how important the practical skills needed for this project are for international trade businesses looking for new employees, as they look for the right candidates.
"The skills he needed to excel in this project are extremely important for businesses across Canada. Thanks to all of the Free Trade Agreements (FTAs) that have been implemented over the last decade, our country is becoming a nation of diversified exporters that needs to have qualified individuals like Kevin, navigating exports and import regulations to ensure Canadian goods and services reach global markets."
Securing the FITT Achievement Award with top efforts in and out of the classroom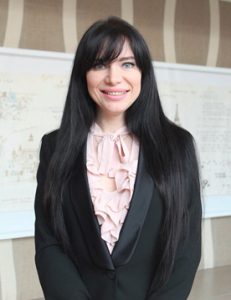 The FITT Achievement Award is unique because students are nominated for the award by others for their combination of community involvement and academic success. The winner is then selected by FITT's awards committee.
The 2018 award was handed to Iuliia Kau of Fanshawe College for her excellence in the classroom and tireless efforts around sustainability in trade.
"I have a thirst for knowledge and I like to study and learn as much as I can, and then share this knowledge with my community. I bombarded my professors with questions, and never missed a class, because I wanted to know everything."
With the support of Fanshawe, Iuliia began volunteering with two Canadian companies, Race Roster and Qtek Design, to improve their sustainability efforts. She then presented her findings at a London Chamber of Commerce event, which included many local business owners and representatives from EDC, BDC, Global Affairs Canada. Upon graduating, she was chosen by Fanshawe as a research assistant to help open an Ontario business which will produce sustainably made bags and sell them internationally.
"This business will help convert waste to produce fashion bags and invite newcomers (recent immigrant allophones) to participate in manufacturing them. I am truly inspired to become more involved in the community, reach out to those who are under-privileged, and to share my knowledge with those around us in order to make a positive change in our community and our world."
Nord Mensah, CITP, who serves as coordinator for Iuliia's program at Fanshawe College and was one of her professors, was excited to hear about her award.
"It is an amazing achievement for Iullia to be recognized by FITT as this year's FITT Achievement Award recipient. Iullia has remained a consistently dedicated student throughout her academics, and emulates the characteristics expected of a consummate international trade professional. Her positivity, energy, and adventurous nature truly exemplify what Fanshawe expects from its international trade students."
Iuliia was filled with both excitement and gratitude when she learned she had won the award.
"I was very happy and excited to receive this award. This result was achieved because my lovely professors and coordinators of Fanshawe College had squeezed out many valuable hours to teach me. Without Fanshawe College's professors and coordinators, I could not have received it. This award belongs us – Fanshawe College and me. For me, this achievement is an absolute honour that I will cherish."
Iuliia now plans to apply for her CITP designation, and would like to attain both an MBA and a Ph.D in international trade in the future.
Congratulations to all four winners of this year's FITT Educational Awards, and we look forward to seeing the bright futures ahead of you!