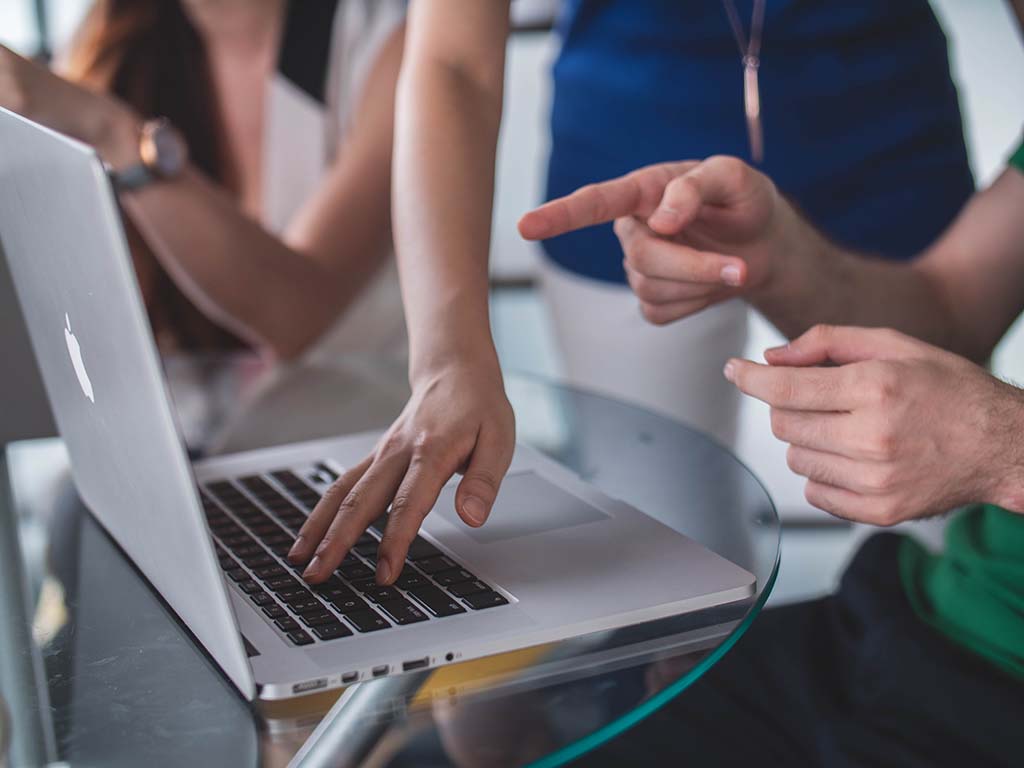 Once a year, Export Development Canada (EDC) and the Forum for International Trade Training (FITT) offer a paid student internship to a graduate of the FITTskills international business program. It's a valuable opportunity to get paid work experience in the industry and to work toward being eligible for the Certified International Trade Professional (CITP) designation.
The CITP® professional designation for international business professionals is recognized worldwide as the mark of highest competence in global trade. The CITP designation helps professionals enhance their skills, knowledge and credibility in all aspects of international business.
Meet Allyson Fraser, the EDC-FITT Student Intern for 2019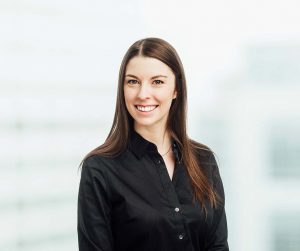 Allyson Fraser, a graduate from Algonquin College's Business Administration – International Business program, is the recipient of the Export Development Canada (EDC) – Forum for International Trade Training (FITT) Student Internship for 2019. She is now working with EDC's Exporter Outreach Group.
As a student, her first international trade course at Algonquin and a natural interest in business inspired her to take on the entire FITTskills global trade program. She appreciated how the professors not only prepared the students but brought the content to life. Business cases and projects in the program were rounded out with a broad curriculum that helped Allyson build a strong foundation and "broad understanding" of all aspects of global trade.
Norman Hotchkiss, the program coordinator at Algonquin College, feels the program excels in preparing students for the challenges of international business, and opportunities like the EDC-FITT Student Internship;
Meeting the challenges of a dynamic global marketplace demands a certain skill set, attitude and approach. Allyson learned how to succeed in Algonquin College's International Business Program. Applying those skills at EDC, Allyson is supporting Canadian exporters as they meet global opportunities.
Applying her FITTskills training to real-world experience
For Allyson, the EDC-FITT internship could not have been a better experience, as it allowed her apply her skills and knowledge in a direct way.
Now several months into her internship, Allyson says one of the most valuable benefits is being able to apply her training directly to her role on the front lines. Working directly with trade advisors as well as business clients, Allyson's training helps her to ask questions that are in line with the needs of exporters and to "connect the dots in the opportunities that present themselves" for the clients.
She enjoys dealing directly with exporters, hearing about their aspirations and real-life business problems, which can range from customs and taxation to risk mitigation and market entry strategies. With that information, she can then determine how she can help them meet their goals and grow their business.
The EDC-FITT Student Internship Program enables Allyson to bring all the aspects of her education, training and career aspirations together to help Canadian exporters, and build her portfolio of global trade and business experience.
The FITT training helps take those conversations to a deeper level.
The program also adds great value to EDC's exporter support services. "Every EDC-FITT intern provides a wealth of information and excellent work ethic to support our Canadian exporters," according to Allyson's team leader, Joseph Rios. He adds that "Allyson is a great addition to our team. In under 6 months, she implemented several continuous improvement ideas, acquired new customers and always is full of energy to motivate her fellow team colleagues."
Taking the first step towards a long, successful global trade career
For someone seeking to start or build a career in global trade, the combination of knowledge, skills-building and professional experience can be a powerful jump-start to professional success.
What does the future look like for Allyson? Coming from a family of entrepreneurs, Allyson likes idea of applying her trade know-how to helping small businesses to grow, but she is staying open to all the possibilities.
With so much direct (and paid) experience under her belt, Allyson is confidently looking toward a long and successful career in international business. What is certain is that Allyson will continue to keep learning and tackling real-life business scenarios and contributing to business success stories too.
"Have fun, and don't be afraid to try things", is Allyson's advice to people new to global trade. As for her approach to success in business? "Be creative and be strategic".
EDC-FITT training for global trade and international business
Endorsed by and in collaboration with Export Development Canada (EDC), FITT's training courses provide the world's most up-to-date, industry-validated global trade information available. Developed by business, for business, EDC-FITT training is tailored to help busy professionals develop the practical skills and competencies needed to succeed in meeting the everyday demands of international business.
EDC is Canada's export credit agency, offering information, knowledge and innovative commercial solutions to help Canadian exporters and investors expand their international business. EDC's knowledge and partnerships are used by more than 10,000 Canadian companies and their global customers in up to 200 markets worldwide each year.