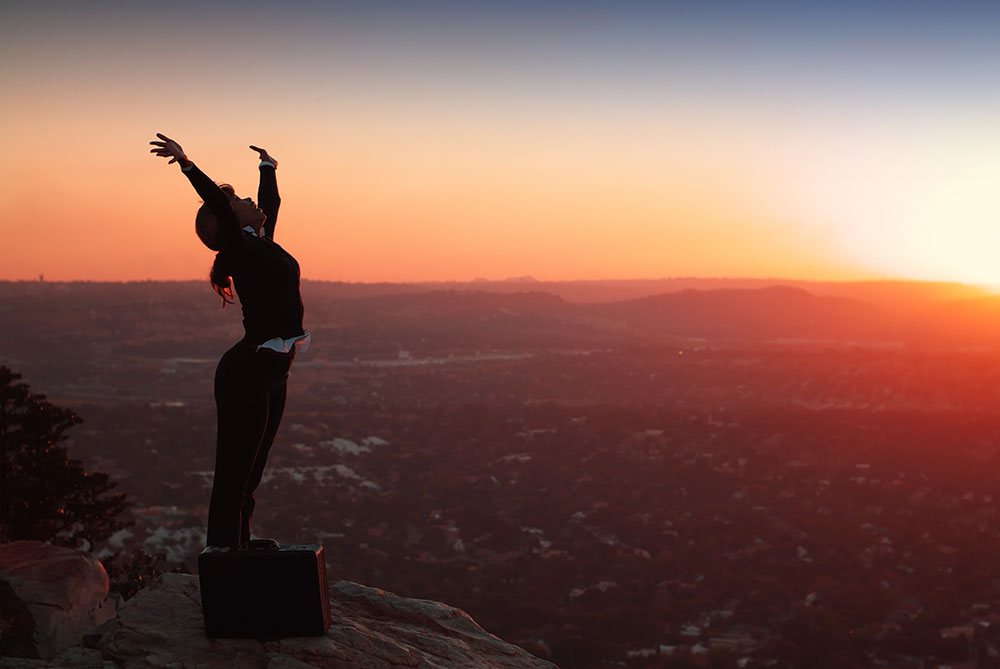 As a new company dipping your toes outside your domestic market can be very daunting.
There comes a time when you have to bite-the-bullet and scale-up.
As we commonly say, "go big or stay home."
I have seen many companies struggle to make this move, and entrepreneurs have every right to be concerned, because your first move internationally can make or break your firm. But, don't let this deter you.
With the right preparation and informed export plan these fears can be alleviated. Here are six early market entry set-backs entrepreneurs commonly encounter and how you can overcome them to succeed.
1. Choosing a foreign market without the proper market research
Have a sound knowledge of the market, including a clear picture of:
demographics
business culture
buying practices
lifestyle trends
This will provide you with deep customer insights, as well as ideas on how to adapt your product and/or service offerings to get the right fit and meet your new customers' expectations.
2. Lackluster elevator pitch without a kick-ass unique selling proposition
It is super critical that your three minute elevator pitch is ready to be given at any given moment. As an entrepreneur you have to be able to properly articulate what you do and how you can add value to your customers. This is a key element of your success in any new market.
You should be able to clearly and concisely articulate a compelling unique selling proposition which solves your customers' pain. The ability to demonstrate how you differ from the competition will be essential to landing follow-up meetings. Usually your first meeting is a teaser, so give it your best shot from the get-go.
3. Poor or non-existent web presence
Your website and social media channels are your first impressions to the outside world.  Create a stellar website that describes your company story, product offerings and unique selling proposition. Be sure to include high quality photos, videos and customer testimonials that tell a positive visual story about who you are, your company values and how you provide top-notch service.
Also, include a direct call to action to the customers and/or strategic partners to create a continuous feedback loop. Maintain your social media channels such as Facebook, LinkedIn, Twitter and Instagram – wherever your customers are. Don't overlook social media as a valuable tool to communicate directly with your customers and receive immediate feedback.
4. Lack of attention to target market's regulations
This is a mistake I see often. Start-ups making their first foray into an international market frequently make the mistake of not having the right labels, certifications and documentation for their products and shipments. It is critical to have a clear understanding of your new market's regulatory requirements before entering in order to avoid the major setbacks, delays and unplanned costs you'll face making last-minute changes to get your product into market legally.
5. A weak distribution plan
Getting your product from point A to B is so critical to your success! It can be very exhilarating getting your first deal. However, not having a solid distribution plan with an efficient means to get your product to market will most definitely erode your bottom line and is a sure way to lose your shirt! Be sure to consider cultural, demographic and infrastructural issues in your new market and make a plan that doesn't eat away at your profits.
6. No ready export price list
Imagine you are at a buyer meeting and it's going better than you'd ever hoped. You reach a point where the buyer wants to know your export price and you say: "Umm…let me get back to you with a follow-up email". This is one sure way of not getting a second meeting. Before you take that first meeting, have a clear pricing strategy ready and make sure you've looked into all factors, such as competitor pricing, average income, and perceived value.
Ultimately, preparation meets opportunity.
The best way to ensure success in a foreign market is having a solid elevator pitch, a strong understanding of your customers, the market and its regulatory requirements, and an efficient means of getting your product to market.
With these things covered you'll be ahead of the game and can turn an excellent opportunity into a business success.
Disclaimer: The opinions expressed in this article are those of the contributing author, and do not necessarily reflect those of the Forum for International Trade Training.