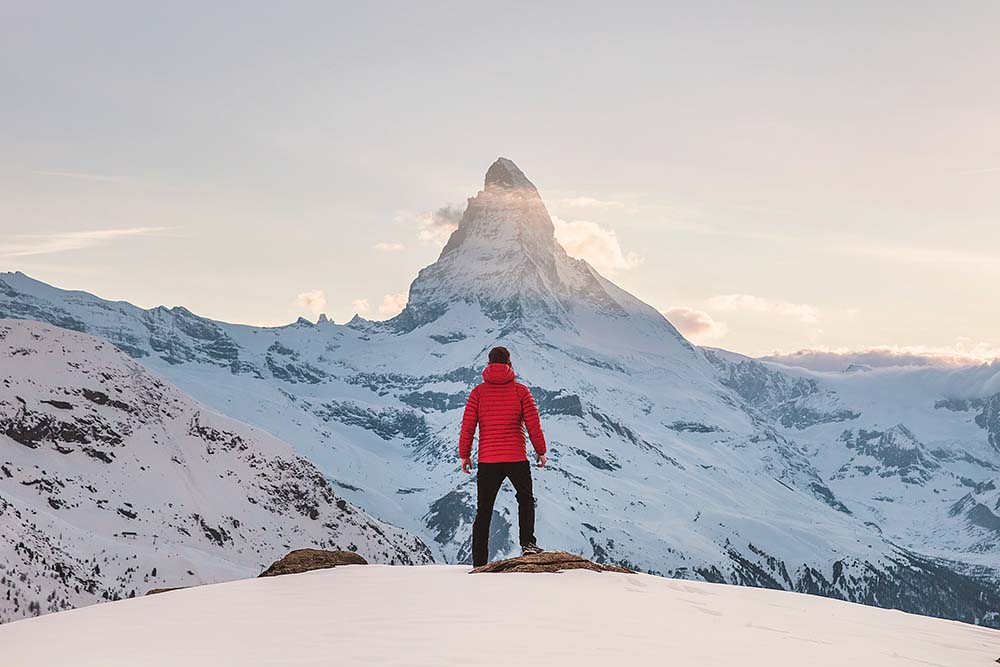 Let's face it. You know why you want to go global – to increase your bottom line. And you know how to increase the bottom line by selling more and spending less. If you've been looking at going global you probably already know what you need to do, but crucially, do you or your team know how to do it? In business, if you don't have the know-how to go global, you'll give your profits to someone else.
The vision to take your business global needs to be considered in the context of ensuring you have the necessary know-how, both in-house and through your suppliers and advisors, so that you're prepared to take advantage of the opportunities while mitigating and minimizing the risks.
Taking your product or service global can grow your business. But regardless of how good your offering is, without trade capable people success will be harder and riskier than it needs to be.
For SMEs, entering global markets is a significant undertaking, and like any undertaking, it requires know-how; and developing or securing that know-how will require an investment of time, and money – proving once again that there is no such thing as a free lunch.
The solution isn't always in additional staff, it's in empowering your current team
The good news is that documented evidence proves when companies sell to more than one foreign market they are more profitable, grow faster, and are more resilient to economic downturns. These days, the dynamics of trade are more and more complex, and therefore the need to invest in upskilling employees to develop international business know-how has never been more important.
The bad news is that if you are not yet in a position to invest in doing a deep-dive into learning the intricacies of trade or ensuring your employees have the know-how, your company may not be trade ready. A lack of employee readiness can negatively affect your bottom line.
After making the decision to go global, upskilling your employees is the next best decision you'll make to help your bottom-line, increase retention rate and client satisfaction, and improve productivity.
I'm not a product of my circumstances. I am a product of my decisions.
— Stephen Covey, Author, 7 Habits of Highly Effective People
It is critically important because the functions within your company will now be international, often a huge shift from domestic operations, and your employees will need to know how to take on these new responsibilities.
Whether or not a solid marketing plan supports entering into a new market, or if you're in a position to react to a request from an international customer, you need to determine all the costs associated with moving across national borders. Do you know how to navigate currency fluctuations and how to protect yourself against them? Can you ensure your product complies with all market regulations and is not held up at the border?
Further, by being involved in the international functions of your company your employees will also begin to play a more strategic role for you. They will help you make decisions that affect the way your company invests, how it grows, and how it competes. The people working in a company that is global help drive international trade growth, rather than just serving to support the company's growth.
In international business, know-how is survival
International trade is not for the faint of heart, it is for those who are willing to put in the time and investment to ensure risk is mitigated and minimized so that profits can be maximized. If you expect it to happen without an investment of time and effort, it won't.
Well-trained employees will contribute to your successes and will help you make the right decisions that will grow the company. Knowing the lower limit that your export price can be, and the additional export expenses that will be incurred, will help you determine whether the initiative is financially viable. Planning for successful international transactions will help you determine in the cost of entering a market is too high.
Unfortunately, employee upskilling is not often a priority for SMEs. It tends to be one of those areas that are cut when times or tough or when there is so much going on that upskilling is put on the "some-day" list. We often hear how companies just do not have the time or the resources to invest in the upskilling of employees.
The truth is, if you want to go global, you must invest. Even micro businesses will need to find the time to invest in building their global know-how because it will be even more challenging to follow through on international trade initiatives without it.
In international trade, know-how is survival. And while the decision to trade or not to trade involves many factors, the bottom line is that you will need competent people. You will need people who can recognize international trade opportunities, and who will know how to act on them.
You CAN go global successfully – with the right tools
Trial and error learning just shouldn't cut it for your business. It's not always about more people – but about more productive people – and giving them the tools to grow your business globally with you. There is formal and informal training that you can incorporate into your business culture.
Spread the training out among the different roles and interests of your key players. Have your accountant take a course on conducting cost and pricing analysis, or how to obtain financing. Have a manager look into how to assess and create a risk mitigation plan. Have your marketing lead look into market entry strategies or how to sell to international markets. Or, get a FITTskills post-secondary student to create your international business plan, or market research analysis.
And check out the Canada Job Grant to offset the financial costs of training. Having trade competent people to rely on means fewer mistakes, increased efficiencies, and ultimately, increased sales.
When a company is seeking someone to balance their books they go to an accountant. When they are developing a business contract, they go to a lawyer. So, when a company is looking at international trade as a growth strategy, why not go to an international trade expert? Or better yet – create these experts within your existing teams by empowering your employees to learn what they need to know to help you go global.
Companies that make the decision to up-skill their employees will be at the forefront of continued growth in international trade, and it will drive results.
The founder of a company is an expert in what they do, but they are not necessarily an international business expert. When those two experts come together – that's when they can go global.
— Zeeshanali Fazal, CITP, Account Manager, Export Development Canada
Building the internal capacity to support export initiatives does include having the right product/service, the right price for the market, and the right plan. But part of that plan must include international business talent development – whether for yourself or your staff. It is the critical building block of a go global strategy.