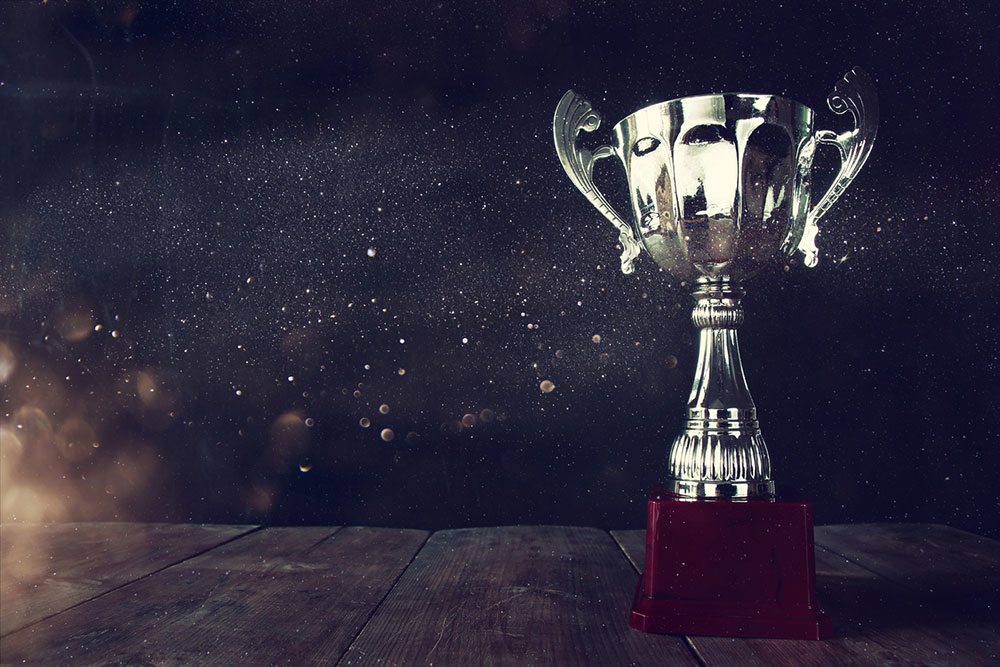 With another school year underway, it's time to recognize the accomplishments of four outstanding students from last year. We are honoured to present these four outstanding students with 2017 FITT Awards, and look forward to seeing their careers blossom in the years to come.
A future global trade superstar wins Student of the Year
Sunmi Kim, Discovery Community College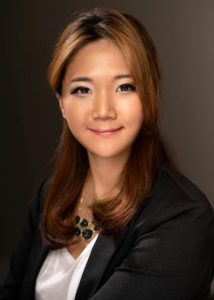 The 2017 FITT-EDC Student of the Year award was presented to Sunmi Kim, a recent graduate of Discover Community College's International Trade Management program in British Columbia.
She received the 2017 Student of the Year award for finishing the 2017 academic year with the highest GPA of any FITT student.
"EDC is honored to present the 2017/2018 Student of the Year Award to Sunmi Kim," said Derek Layne, Senior Vice President of Strategy and Innovation for EDC. "We're delighted to recognize academic excellence in the field of international business and we sincerely congratulate Sunmi on her achievement."
Fouad Menassa, the program coordinator at Discover Community College, was extremely proud of her achievement as well.
"If I had to summarize Sunmi in one word it would certainly be 'Dedication'. I found her dedicated towards her studies, and in reaching her goal of establishing and bettering her career in international trade."
Sunmi says that learning she won the award filled her with joy and a feeling of responsibility to thank everyone who helped her reach this accomplishment.
"A thousand thanks to the mentors who showed encouragement and whom displayed faith in each and every little step that I took. It is of the utmost importance that I continue moving forward in respect and to make them proud of me."
"To Fouad Menassa at Discover Community College, thank you for answering my questions kindly with your years of work experience. Thank you to all the faculty members at Discovery, Pamela Ellison at DP World Duke Point, my role model, all the other staff at DP World, and all of my colleagues at LongHoh Enterprises. Thank you to FITT – it means a lot to me to receive this award from an organization I admire. And thank you to my absolutely precious family – I love you!"
While she feels like she still has a lot of room to learn and explore, she is driven to become an international trade expert.
"Utilizing what I have learned in combination with my experience will allow me to step forward in the Canadian work force and become a productive contributor to society. The capabilities and competencies gained through my completion of the FITT courses has created a positive momentum that is both exciting and boosts my confidence in becoming a part of this field."
One exceptional student wins two awards in the same year
Yanrui Jia, Algonquin College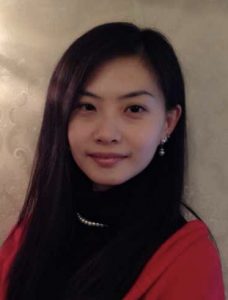 Each year, FITT awards the International Marketing Plan award for the student who attains the highest grade for a marketing plan in the International Sales and Marketing course, and the International Business Plan award for the student with the highest grade for a business plan in the International Market Entry Strategies course.
In a remarkable achievement, both awards for the 2017 academic year were awarded to Yanrui Jia, CITP|FIBP of Algonquin College.
"I was very excited when I was informed I won two of these awards. These awards recognize my hard works on these two projects. Moreover, they build my confidence, and will be the booster to my career development in the future."
Both of her projects focused on the same company, a Canadian manufacturer of high-end air purification products for residential and commercial use. Her international marketing plan focused on selling them in the Chinese market, and the international business plan then outlined the rationale to sell in the Vietnamese market, with a completely different strategy and set of tactics.
"I come from Beijing, China where there is very serious air pollution and many people suffer from lung cancer due to air pollution. I understood the high and urgent demands on a suitable air purifier in China now, which led to the idea for my marketing plan."
"The idea for my international business plan comes from my classmate who is from Vietnam. I talked to her about China's serious air pollution and health problems, and she said Vietnam has the same issues."
Norm Hotchkiss, program coordinator at Algonquin College's International Business Management program, explains that "Yanrui is one of the very few students who was able to focus on the big picture while not losing sight of all the little details that make international trade a challenge at all levels."
Since graduating, Yanrui has also applied for and earned her CITP®|FIBP® designation. She hopes her awards, designation and existing familiarity with Asian markets will help her develop her career even further.
"I want to assist more companies, especially Canadian companies, to export their products to other countries and help more and more people in the world access to the products from other countries they need. Currently, I am working on international trade strategies for some companies. I hope that FITT will be a good platform to broaden my social circle and these two awards will be a good reference for my career development in the future."
FITT Achievement Award given to two standout nominees excelling in the classroom and the community
Justin Archambault, CITP|FIBP, Algonquin College
Erum Rashid, Durham College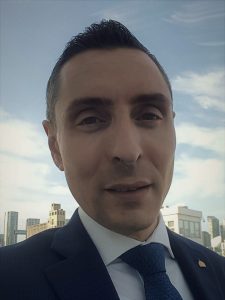 For the FITT Achievement Award, students are nominated for a combined effort of academic success and community involvement, and the winner is then selected by FITT's awards committee.
The 2017 award was handed to two very deserving students: Justin Archambault, CITP|FIBP of Algonquin College, and Erum Rashid of Durham College.
Justin excelled in his studies, finishing with the highest GPA in the history of Algonquin's International Business Management program.
"At the end of my program it was an unbelievably proud moment seeing A+ beside nearly every course on my transcript. I was also honoured to receive the Algonquin Students Association's Leadership Award for effectively bridging the concerns of fellow classmates with the faculty and administration."
After completing the program, he earned his CITP®|FIBP® designation and started his own international business advisory firm, Bluecrown International Strategies. He already has a team of five, three of whom are CITPs (including fellow FITT award winner Yanrui Jia).
"We provide comprehensive services for prospective exporters and companies seeking opportunities in unfamiliar and non-traditional markets for Canadian firms. We also strive to also bring about a general awareness about the importance of trade as it relates to developing economies around the world and empowering people through opportunity and greater market access."
As part of his work, Justin is also now serving as a trade advisor to an ambassador from a CPTPP member country, reporting on trade developments and seeking opportunities for businesses from the member country in Canada.
"I would like to thank my family and friends for their unwavering support, my professors from Algonquin College's International Business Management program who saw my potential, recognized my abilities, and truly went the extra mile to mentor me, and my colleagues at Bluecrown International Strategies. This award would not have been possible without any of the above people."
Norm Hotchkiss from Algonquin College also added that "Justin quickly established himself as the top academic performer in the program while also becoming the class leader and spokesperson with Faculty and School Administration."
Justin now seeks to help more businesses from countries with trade agreements with Canada to expand to the Canadian market. He also hopes to play a role in negotiating closer trade relationships with emerging markets in whatever capacity possible.
For Erum Rashid, studying in Canada for the first time and going back to school after over 10 years away to raise her three children was initially both exciting and nerve-wracking.
"I always wanted to renew my passion for learning and to refresh my skills, and my previous experience in international logistics and educational background influenced my decision to enroll in this program at Durham. I was determined to overcome my anxieties and through perseverance, and my willingness to challenge my own limits, I was able to quickly get on the road to learning."
"During coursework, I took it on myself to be both a mentor and an individual contributor to ensure deadlines were met while exceeding expectations on content quality. My fellow students, especially those who worked on group projects, acknowledged the guidance and direction I was able to deliver in guaranteeing everyone's voice was heard and that individual contributions were not undermined."
After hearing that she won the FITT Achievement Award, Erum described it as a "dream come true" and said she was overwhelmed by the news.
"I am truly humbled and honored from the appreciation received and I couldn't have done it without the tremendous support and encouragement from all faculty members as well as my fellow students."
Pauline Bessada, CITP|FIBP, the program coordinator at Durham College, was overjoyed for Erum as well.
"I am beyond delighted Erum won the FITT Achievement award! We are so proud of her! Her award is not only an achievement for Erum, but for Durham College as well! We couldn't be happier or more proud! The idea we have contributed to Erum's passion for international business and helped her achieve this award has us more than thrilled!"
Erum now hopes to advocate strong corporate social responsibility (CSR) practices and introduce more ethical practices to international business worldwide.
"My goal is to work towards elite CITP designation and being able to have rigorous understanding of the international business at different levels. My long-term goal is to bring innovation in entrepreneurship for Canadian SMEs and how they can expand into different markets around the world successfully."
Congratulations to each one of this year's FITT Educational Award winners, and we are excited to see what you're able to accomplish next!
Please feel free to offer your congratulations or any helpful advice in the comments below.