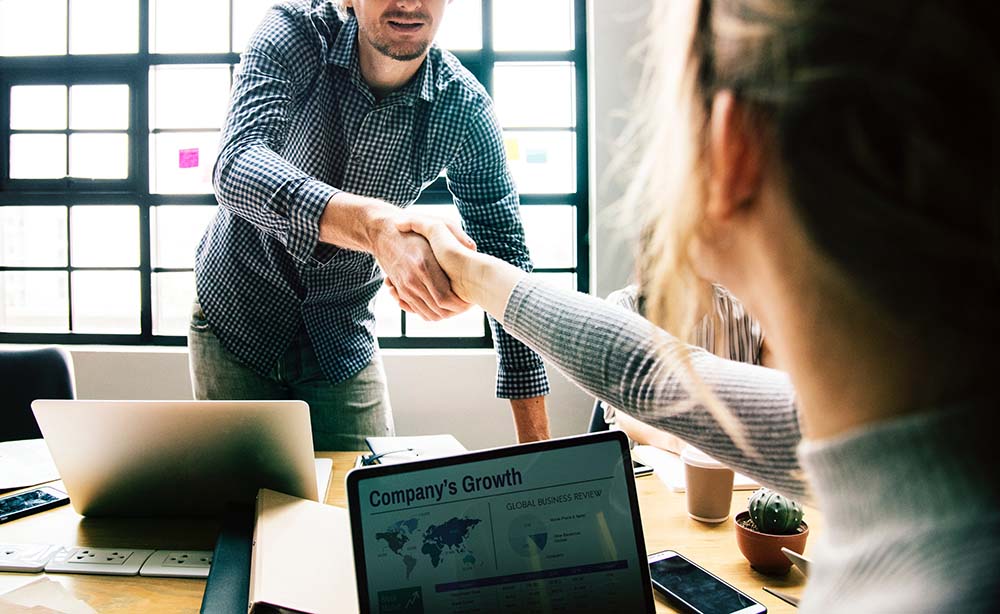 There may never have been a better time to take your business beyond borders and tap into new international markets. Is your business ready to start exporting? Check out the 7 characteristics of successful exporters below and see where you stand.
With the recent signing of new trade deals such as USMCA (sometimes referred to as NAFTA 2.0) and the CPTPP, there are strong indications that the future is rife with opportunities for growth.
After a protracted period of trade turbulence, a collective sigh of relief followed the recent signing of USMCA, the United States-Mexico-Canada Agreement, with businesses already getting ready to the seize the opportunities.
The CPTPP, a new free trade agreement between Australia, Brunei, Canada, Chile, Japan, Malaysia, Mexico, New Zealand, Peru, Singapore and Vietnam has been ratified and will, once it enters into force, be one of the largest free trade agreements in the world.
Trade diversification is a key element of Canada's future prosperity and the Government of Canada is putting considerable resources and support behind the push to get more Canadian businesses to internationalize.
As a small-business-friendly government, we're working hard to make it easier for Canadians to do business here at home and abroad. The world wants to buy Canadian goods and services, and the USMCA supports opportunities for small and medium-sized businesses to access the North American market. By supporting small businesses in their efforts to export, we're helping strengthen the economy and grow the middle class.
– The Honourable Mary Ng, Minister of Small Business and Export Promotion
7 characteristics of successful exporters
Their products and/or services are successful domestically
They have a solid domestic business plan with proven effectiveness
They have specific advantages over the competition
Their products and/or services are unique in one or more ways
Their products and/or services are competitively priced
They are willing to invest resources of time, people and capital without return for a period of time. Entry into new markets may require two or three years of effort before showing a profit
They are sensitive to and aware of the cultural differences of doing business in other countries
If an organization does not have a solid domestic business plan, is struggling in its existing markets, is producing and selling an ordinary product that is readily available, and has limited financial, human and production resources, it is not in a good position to begin exporting.
Want to learn more about how to make smarter decisions by assessing your organizational readiness for new international trade initiatives? Check out the FITTskills Feasibility of International Trade online course!

Take advantage of support and resources
If going global is in your plans, be sure to make full use of the considerable support, services and resources available. A good place to start is export development agencies and trade commissioners but also consider checking into industry associations.  Service providers such as training organizations, customs brokers and freight forwarders can also provide invaluable assistance.
While there is wealth of resources and services at the ready, a fundamental part of successfully launching a new international venture involves comprehensive research, planning and preparation.
Is your business trade ready?
Before launching into a new international trade venture, it's important to assess your current situation on several fronts. The extent of your assessment will depend upon whether your business has operated internationally in previous ventures. Those who are completely new to being importers or exporters will need to perform a much more in-depth analysis than those who already have some experience in international trade.
Human Resources
A case in point: An organization appointed the next senior manager in line for a promotion to handle the company's entry into international trade ventures without assessing the person's skills and abilities in international trade. As this individual was just the most senior person ready to be promoted, rather than the right person for the job, the project was mishandled and entry into the foreign market was delayed by a year. The company finally did an internal and external search and found an appropriate candidate for the position. This delay meant the company fell behind its competitors in market share.
Organizations may have human and managerial resources adequate for its domestic needs, but can they support business operations that may be on the other side of the world? Of importance are:
A management team capable of developing a comprehensive export plan
A management team committed to pursuing export markets and willing to dedicate time, personnel and funds to its export program
Adequate personnel to meet increased demand or the capacity to hire/ contract staff to meet needs
Trained marketing staff, or the ability to hire qualified people, with experience in buying or selling products or services abroad (an alternative is to use intermediaries with the required expertise, such as agents, distributors or trading organizations)
Financial Resources
A case in point: A Canadian manufacturing company specializing in customized automation for the auto industry has 20 employees and annual sales of CAD 2.5 million. The company attempted to export to Mexico with limited financial resources, expecting government programs to contribute further resources. This assumption was not based on solid research about the programs or the criteria for accessing them.
Organizations will likely have the financial capacity needed to operate abroad if they have (or can acquire):
The financial resources to support marketing products in overseas markets
A strong, dependable cash flow
The financial strength to compete with foreign products and services in terms of quality and price
Enough cash, savings, and access to financing (such as increased operating lines of credit or term loans for capital expenditures) to support production and marketing for at least two years without making much profit
Adequate knowledge of export payment mechanisms, such as letters of credit and open accounts
Production Resources/Capacity
One sure way to fail internationally is to secure a large contract and then be unable to fill it. Organizations can avoid this difficulty by:
Ensuring suppliers can provide the raw materials and components needed to meet commitments
Ensuring there is enough spare capacity, or that it can be created quickly, to meet unexpected large foreign demand
Being prepared to modify and manufacture different versions of products and services. Either to meet the cultural, regulatory and/or certification standards of a foreign market
Logistics Resources
Being able to fulfill an order or a contract is only half the job—buyers still have to receive goods or services on time and in the expected condition. Organizations should ensure:
They have, or can acquire, an adequate knowledge of how products or services should be shipped or delivered abroad
Their staff is, or can be, trained in export logistics
Their staff is, or can be, trained to troubleshoot problems quickly and efficiently
Holding quarterly or monthly meetings with foreign-trade experienced guest speakers can help organizations focus their efforts and generate excitement over new international initiatives. Having outside experts train and educate employees also demonstrates organizations are moving in the right direction and develops employee confidence.
Use Change Readiness Tools
While many organizations choose to engage third-party experts to help them prepare for new international ventures, there are change readiness tools that are available. Both paper-based and online, these are useful guides that are available, often free, through regional, national and international organizations. To find out more, contact your local and national business centres and associations such as the Canadian Trade Commissioner Service (TCS) or the United States Small Business Administration (SBA).
This article is an excerpt from the
FITTskills Feasibility of International Trade course.
Find the best potential import and/or export ventures for your business with effective market research using the right types of data
Learn more!