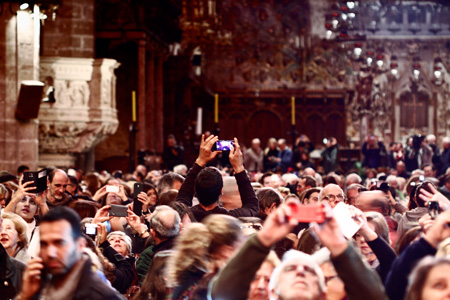 Social media has been playing a role in the shopping journey for a while now, and all signs point to this continuing moving forward. In its early stages, social media focused on the individual. But it is increasingly serving as a platform for commercial activity and to personalize a company's relationship with its customers, prospects, and partners. 
The updated seventh edition of FITTskills International Sales & Marketing course investigates the power social media can provide to organizations. The results found shed light on how businesses can best use social networking.
Social networking, by the numbers
Facebook dominates the social media preferences of B2C marketers at 65%, followed by Twitter at 10%, and LinkedIn at 9%. The majority of B2B marketers (41%) consider LinkedIn the most important social media used by their organization, followed by Facebook (30%), and Twitter (19%). These statistics are based mostly on the responses from marketers in the U.S. at 52%, with 20% of respondents from the U.K., Canada, and Australia, and 28% responding from other countries.
According to marketers, the top two benefits of social media marketing are increased exposure and increased traffic.
The three most common reasons marketers use social media are to develop loyal fans, gain marketplace intelligence, and to generate leads. Social media channels offer a company the opportunity to speak to, and hear from their client base, prospects, and business partners. The speed and ease with which such two-way communication takes place helps a company to quickly respond to market expectations. Other important ways organizations believe social media marketing benefits their organization include:
Increased exposure
Increased traffic
Developed local fans
Marketplace insight
Generated leads
Improved search ranking
Expansion of business partnerships
Established thought leadership
Improved sales
Reduced marketing expenses
It is also important to understand why customers use social media. A Gallup Poll report shows a large majority of customers (94%) use social media to connect with friends and family. Less popular reasons consumers use social media is to follow trends and to find product information and reviews (29%). The poll further shows only 20% use social media to comment on trends and write reviews.
In the future, more retailers are likely to adopt social selling solutions such as selling via comments or user-generated content galleries. An example of a business already selling socially is apparel retailer TopShelf Style. When TopShelf Style places an item for sale on Instagram, customers who want to buy it simply comment "sold" and provide their email address. An invoice is then generated and sent to the shopper so they can complete the transaction.
Facebook, Twitter, and Pinterest released buy buttons in 2015 and, while none of them gained widespread adoption, it is expected that social networks will continue investing in social commerce.
Companies can use social networks to engage in Customer Relationship Management (CRM) and for advertising with web banners or text advertisements, for example.
Social networks make it easier for companies to reach out to global contacts.
A disadvantage of social networking for companies may lie in its popularity. If every company advertises on a social network, people will start to tune out the congestion of advertisements or move to another service with limited or no advertising.
Social News
Social news is a personalized news forum delivered on platforms such as Facebook, Twitter, and Reddit according to how users engage with news stories from various sources. In addition to platforms carrying general news stories, there are social news sites specializing in certain categories of news, such as technology. The third-party sources from which the platforms draw "news" could include traditional news sources as well as stories from friends, preferred bands, websites, YouTube, and advertisers.
The social platforms show news stories according to how users interact with the news.
User interactions might involve activities such as voting, liking, commenting, and sharing. This creates a more targeted and personalized news consumption experience as well as a more targeted audience for marketers.
Viral Marketing
Viral marketing uses blogs, news sites, and social networks to raise awareness of a brand.
The intent of viral marketing is to encourage people to voluntarily share advertising messages – word-of-mouth accounts passed from one friend to another via social networks. Viral advertisements may appear as video clips, interactive Flash games, or text messages. The idea of viral marketing is based on the fact that people tend to freely share their likes and dislikes about products and services. Some recent marketing campaigns that went viral include Old Spice, Air New Zealand, and LG.
Marketers try to determine which Internet users have a high Social Networking Potential (SNP) and then design a viral marketing program intended to peak the interest of those users. Such a strategy increases the transmission of viral messages.
There are several advantages to using viral marketing as a means of spreading the word about a company. Viral marketing is inexpensive, it can spread internationally in a short period of time, and companies can easily modify their advertisements.
How does your organization use social media to its benefit? Let us know in the comments down below. 
This content is an excerpt from the FITTskills
International Sales & Marketing
 7th edition textbook. Discover a new way to learn with our practical, flexible, leading edge global trade training.