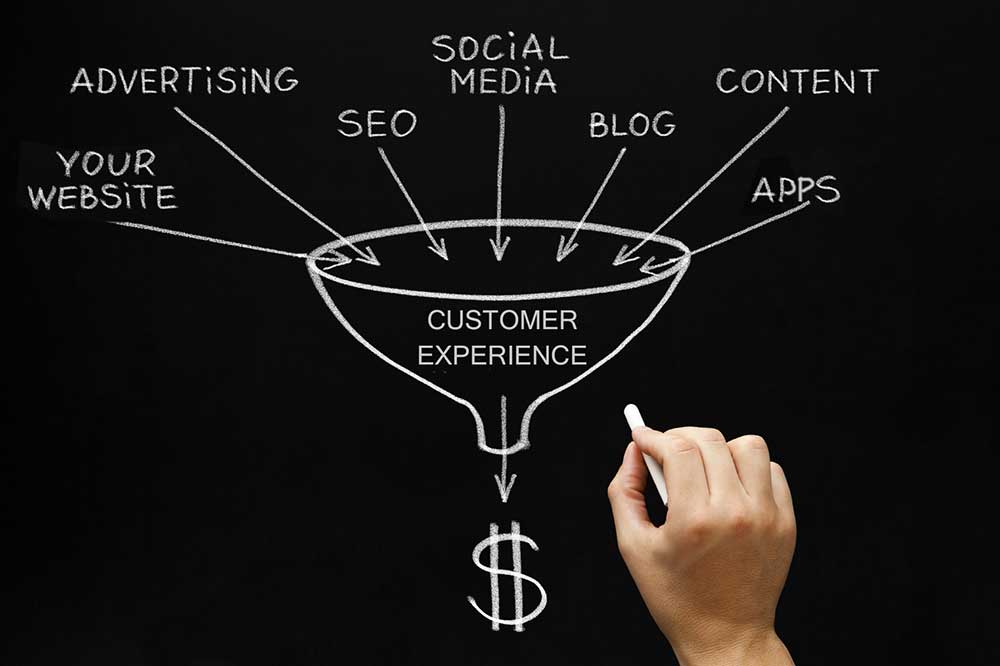 By now you've probably heard about how social media marketing is important to your business. Yet most businesses and their employees still struggle to understand the medium in their DIY attempts to 'make it work'.
When I started here about a year ago, FITT was in a similar situation. Since then we've made enormous headway in connecting with the global trade community using social media.
Our high-level strategy is based on bringing value to professionals and companies engaged in international trade, primarily via 3 types of content. I've dubbed this 'the 3C content approach' to building an audience on social media.
1)      Conversation
One of the biggest mistakes made by businesses is to consider social media as yet another channel to only talk about their website or their new product. While you definitely can use social media to highlight your product and services, these channels are more efficient as conversation starters or enablers.
59%
of people in the US (ages 18-34) discover products and brands online.
People now judge your brand based on their experiences at any digital touch point, including social. Be it customer service, product development or marketing, social is proving to be a great way to connect directly with your community, and understand how you can provide more value in your business niche online and offline.
@paulaibbotson Is it strange that this makes me want to watch The Godfather? -Daniella

— FITT (@FITTNews)

November 6, 2013

Thank you @FITTNews for marking my paper very quickly and providing constructive feedback. Excited for the future #CITPbound #ACIntlBus

— Shane Smith (@SmithShaneB)

November 28, 2013

Tip: Keep your conversations on topic for the most part. Your goal is to build a targeted audience via conversations that are aligned with your brand values and business sector.
I love it when I actually get to apply what I'm learning with @FITTNews.Just helped a Canadian company looking to export to the Middle East.

— Andrea Steinhauer (@AndreaLynn_S)

November 22, 2013

2)      Curation (Curating)
Curating content that is of value to your community is a great way to grow your audience. Content that educates, informs and even entertains within the context of your business niche will attract the right audience to your brand on social.
Sharing what your online networks talk about with your broader audience is how you can show support for your social connections. Social is a team sport; you will need others to fuel your growth as much as they need you.
@fittnews thank you for sharing this!

— Philip Odette (@GSCSOptimize)

September 11, 2013

#FF @FITTNews for International #Trade and #Business infos. Also great blog here: ow.ly/o03UU – Gratitude for follow & shares!

— Ronan Caillo (@caillor)

August 16, 2013

@FITTNews thx for passing the #Africa info along

— Ed Marsh (@edbmarsh)

September 5, 2013

We just completed the second installment of our #TradeElite Twitter chat. We have been inviting our partners, customers, associates, and even external experts to share this podium with us. We think that online social relationships, based on mutual support, are the best ways to ensure the strength of the broader online international trade community that we at FITT are growing with.
#TradeElite – when working with SMEs and producing long reports, I always produce a ONE-page summary, they love it @globethoughts

— Gaby Castro-Fontoura (@uklatinamerica)

March 6, 2014

@LinkusFruit A3: Engaging a foreign lawyer, or a local lawyer with expertise in that market to set up initial master contract #TradeElite

— Sarah Cogliati (@SarahCogliati)

February 6, 2014

A4: Know your incoterms! #TradeElite

— ICECORP Logistics (@icecorplog)

February 6, 2014

@globethoughts #TradeElite One international business consultant I know tells companies they can't export until budget is US$1M. Untrue!

— Becky Park DeStigter (@intlentreprenr)

March 6, 2014

3)      Creation
This is where you create content that educates, informs, or (even) entertains about your brand and its associates. Content that promotes your customers and partners fosters mutual growth. Content that provides value demonstrates your authority in your niche.
@FITTNews #EU #export #CETA #globaltrade I better take a look! We are increasing our shpts to EU.

— audrey ross (@tresAudrey)

January 7, 2014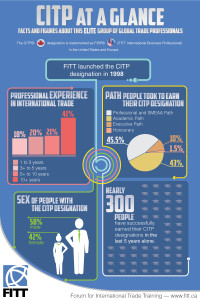 November 12, 2013 · Trade Ready · The Certified International Trade Professional (CITP) designation has been around for more than 15 years. It was the first professional designation in the world created to prove an individual's level of competency and experience in…
Open this article
@FITTNews @TFOcan TFO is a great organization doing valuable work. Glad to be its Regional Rep. in British Columbia.

— Doug Taylor (@globethoughts)

November 19, 2013

Since content creation of this variety can turn out to be the most resource-intensive part of your social activity, it is important to assess your strengths and weaknesses. Videos, podcasts, blog posts, slides, photographs, etc. are different types content you can use to tell your brand story.
However, you will need to evaluate your organization's capacity to sustain long-term content creation. If you intend to blog, you should plan to be consistent at it for months before you can expect to reap the benefits of your activity.

November 22, 2013 · FITT's Facebook Wall · Check out FITT President Caroline Tompkins' article about her recent visit to Chile!Expanding the FITTskills international trade training program into Chile – Trade Ready | Trade Readywww.tradeready.caTwo weeks ago I made my first ever trip…
Open this article
November 18, 2013 · FITT's Facebook Wall · 25 of Canada's trade commissioners are going through intensive global trade training with 4 FITTskills courses in 5 days. Good luck everyone!
Open this article


It can take time… and money
Know that in many cases it can take up to a year for you to see significant returns on your social marketing investment. Our strategy at FITT called for a minimum 8 months of consistent activity to show results. Bringing value to our clients and partners is the guiding philosophy of the FITT team in all our online activities, including social.
At the end of about 8 months our social audience has grown 140+%, our blog traffic has seen a gain of 1500% (you read right). Our partners as well as clients love that they can connect with us on social.
All this activity has also resulted in a 500% increase in online sales revenue since we began.  Of course, I cannot overstate the importance of the dedication of talent at FITT and the support of FITT leadership, but I digress.
We see the potential for exponential growth in the coming months. However, I should add that these results have been sustained by a combination of integrated marketing efforts including Paid Advertising (CPC/CPM), SEO, Email Marketing, Social Marketing, Partner Channel Marketing, and Content Marketing.
The other thing is we don't believe in digital marketing. We believe in marketing in a digital world, and there's a huge difference. – Clive Sirkin.
Every business will need to use one or more of these tactics to achieve their unique goals.
Great read post military work path "@FITTNews: Earlier: From military missions to global trade missions tinyurl.com/kn8f787 #globaltrade"

— Andrew McTear (@A_McTear)

September 18, 2013

Nevertheless, content is the currency of the web. That is what will help you get discovered. Your social channels are powerful online content distribution networks which fuel the online discovery of your business. They shape the customer's experience with your brand and allow you to consolidate your relationship with your community.
Your social activity can build a powerful business advantage that you cannot afford to leave to your competition.
So that's our social media story in a nutshell. How is your business or personal brand using social media to meet goals? Share some of your tips!
Thanks to the management team at IceCorp Logistics @icecorplog for the plant tour & to @FITTNews for organizing it https://t.co/rxNSMCUDz0

— Emiliano Introcaso (@introcaso)

November 19, 2013