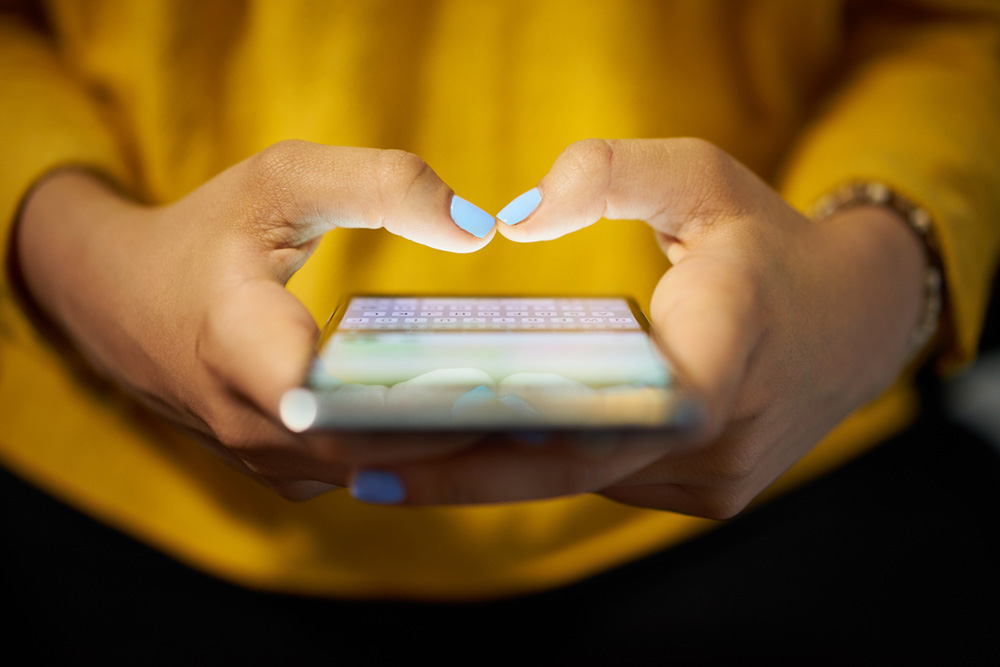 More than a decade after mainstream social networking sites popped up, we can now say that social media dominates our daily lives. It enables us to keep in contact with a network of people, be it friends, colleagues, employers, or even potential partners.
Communicating with different people from different locations is as simple as clicking a button. And that's just for an individual user; businesses have started using social media to their advantage, to market and sell their products and services online worldwide.
Social selling is defined as the practice of having representatives or "salespeople" use various social networking platforms to interact with buyers and learn more about their buying preferences. Their aim is to educate and build relationships with these potential customers.
They do this by giving them the right product/service information and discussing it with their target buyers. Education is they key here, as these salespeople help increase the knowledge of their target buyers in order to convince them to purchase a product or service.
On the other hand, social media marketing uses social networks to spread brand recognition or promote products or services. Instead of relying on representatives or salespeople, it uses campaigns in the form of shareable content, advertorials, surveys, and contests.
The aim of these campaigns is to get liked, commented on and shared the most, so that knowledge about the brand, product, or service will be spread to a much wider audience than just the original fans/followers on social media. It is important to establish a social media presence on the platforms frequented by your target audience so that when you start a new campaign, you already have a lot of people to share your content.
What do social selling and social media marketing have in common?
Since both approaches involve social media, it is easy to confuse one for the other because of their similarities. One is that they have the same business goals: develop customer relationships and get recognized (brand recall) by more people.
They aim to achieve these goals by educating buyers about their brand and what they offer, in order to establish trust and ensure continued patronage and support for future releases.
Both social media marketing and social selling then aim to measure the return of investment on social media. This is because campaigns on social media channels usually eat up a sizable chunk of a company's marketing budget, according to this 2014 study.
Social media marketing and social selling also share the same content needs. Both require branded and third party content that educates buyers about the industry or segment, the brand, the offerings, and more. In the case of social selling, the kind of valuable content needed includes whitepaper, infographics, images, and other shareable content that can contribute to the customers' knowledge about the product.
These are shared by the "salespeople" tasked with selling the brand on social networking sites. These people include actual employees working for the brand, or sometimes, hired "influencers" – well known personalities with a sizable following.
What are the biggest differences between them?
The main difference between social selling and social media marketing is who is responsible for the success of the approach. As mentioned earlier, social selling is carried out by the salespeople who distribute the content in order to educate the customers.
Social media marketing, on the other hand, is done by marketers through different campaigns. Customers often engage a faceless, nameless corporate account with social media marketing, as compared to social sellers who are usually individuals with a recognizable name and face.
Social selling usually focuses on a smaller group of customers compared to social media marketing, which communicates to larger groups and segments. Social sellers aim to address individual customers' needs, going as far as engaging them one on one, in order to properly educate them about the brand and its offerings.
On the other hand, social media marketing campaigns usually target larger audiences. For example, the thousands of people following a certain brand would all qualify for a "Like and Share" contest, even if they haven't purchased anything.
Why not use both?
One of the main concerns about using both social selling and social media marketing is the cost. Small and mid-sized businesses would think twice about spending for both instead of focusing on one solid approach.
But that shouldn't stop anyone from exploring and implementing both approaches simultaneously. The key is having the right tools and technologies to run both social selling and marketing at the same time.
Social media marketing uses tools like Hootsuite or Sprout for scheduling, approving, and responding to different posts on different social networking platforms.
Social selling requires tools that help them reach individual audiences, so CRMs that let them share content and messages to specific users would be very useful. They can also benefit from an integrated phone system that lets them connect and contact leads immediately.
As long as they can get an affordable service provider for the above mentioned tools and technologies, even SMBs can benefit from using both approaches.
Are you currently using either strategy? Does one work better for you than the other, or do you advocate using both simultaneously? Share your thoughts below!