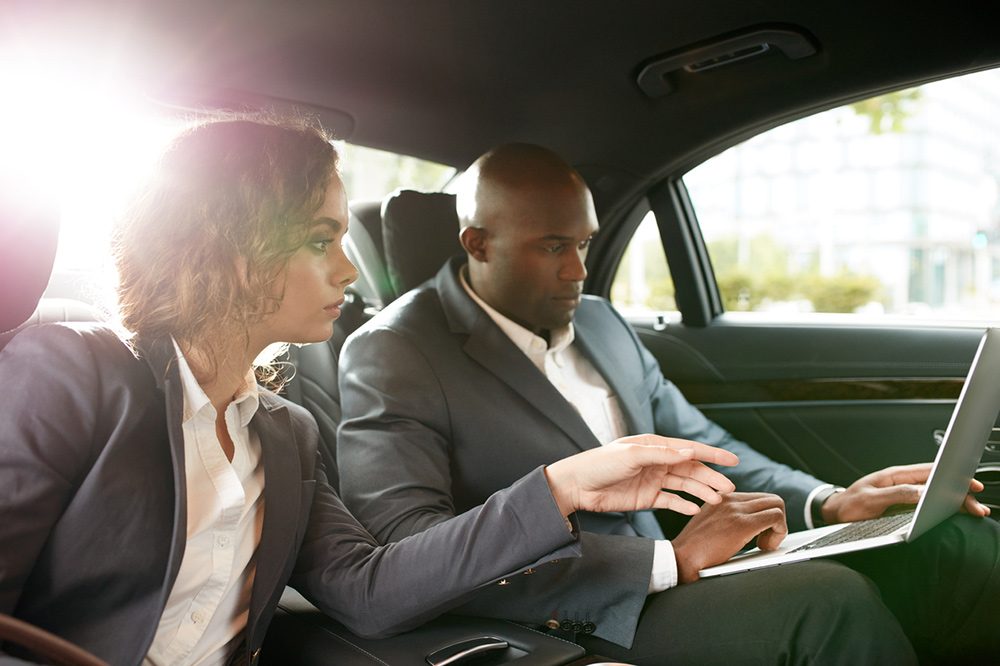 Whether you are involved in trade, business development or foreign direct investment (FDI), you most likely have to travel for work, and with each trip comes the accountability of results-based outcomes.
As an international trade and FDI consultant, I've been to over 40 countries in my career and had to set-up multiple B2B meetings, many in places I'd never visited before. So, over the years I've developed a finely-tuned approach for achieving in-market meeting success. Here are eight tips to help you get the most out of your meetings!
1. Do your research.
Before going in-market, remember to do your research – in other words, due diligence. This includes learning everything you need to know about the country: political leaders and environment, history, culture, imports and exports, GDP etc.
2. Contact a trade commissioner.
They are the experts who are there to provide knowledge, guidance and advice, and can really help with gaining the right contacts abroad.
3. Book the appointment.
Next, either through an email, phone call or LinkedIn, reach out to the executive you want to meet with and state your reason for requesting the meeting in a few sentences – less is more. Understand that "time is money," so try to request a 30 minute meeting (not an hour!), that works around their schedule, not yours. Also, make sure you have booked the meeting in the correct time zone of the country in which you are doing business.
4. Figure out the lay of the land.
Use Google Maps to look up where you are staying in relation to the location of the companies you want to meet. Also look into local transportation and infrastructure, as this will allow you to gauge how many appointments you can fit into each day. Simultaneously, perform research on the company; product, service offering, competitor intelligence and past and present news releases.
5. Make solid connections.
One of the greatest challenges in business is making long-lasting solid connections. Take an interest in the person you are meeting with. Try Googling your contact's name and review their LinkedIn profiles to find out where they went to school, what boards they sit on etc. & don't forget to follow your contact (and the company) on Twitter. You never know how you may be connected.
6. Re-confirm the appointment.
The day before the in-market meeting, I always re-confirm the appointment. I used to do this a week ahead of time, but this seemed to give the person an out. So trust me, reaching out one day before is reasonable and more effective.
7. Be memorable!
From the start of the meeting, be personable and interesting. Provide information about your country and ask questions about theirs, as well as possible shared historical ties. This creates a commonality.
Be a great listener by trying to identify what challenges they face and how you can help them overcome these challenges. Do this by asking probing questions and be ready to provide solutions to their problems with evidence-based answers.
When the meeting is coming to a close, I ask… "Is there anything I can do to assist and help grow your network?" This seems to shock executives who are constantly being asked "for" something.
However, you never know within your network, if you can connect them to someone they might want to meet with, thus creating goodwill.
8. Follow-up.
Finally, within 24 hours of the meeting, follow-up with a personalized note that should include a short summary of the meeting (action items), next steps and a "Thank You". As a sincere gesture of hospitality and good business etiquette, I also like to include an invitation to host them in my country anytime at their convenience.
A well-researched, planned and executed strategy will achieve the results-based outcomes you're looking for from any in-market visit.