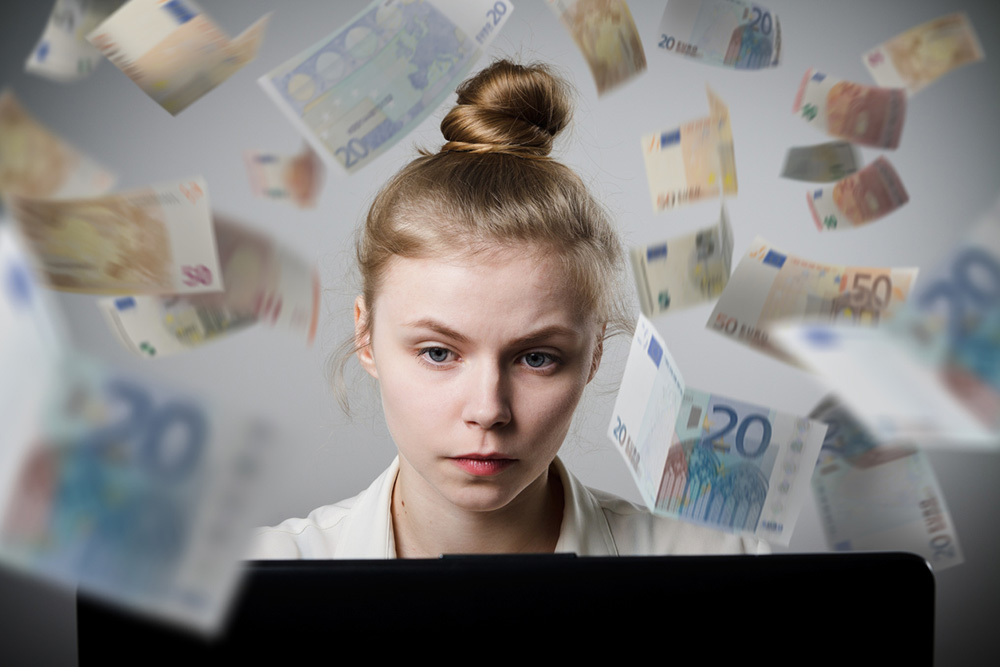 Anytime a product or service is imported or exported, international finance professionals are involved in some capacity.
Their work on payment agreements and contracts ensures businesses receive the money they're due, and that they have the cash available to continue running.
They also play important roles in reviewing economies and currencies around the world to help their companies avoid running into trouble and identify new opportunities.
How do you excel in this role? Here are five skills that you need to master to have a successful career in international finance.
1. Analyze and mitigate economic and currency risks
When your company starts operating in economies with different currencies involved, the risks that international finance professionals must manage begin to multiply rapidly.
A number of questions must constantly be asked to properly assess these risks:
What data must be read and analyzed to determine previous trends? Which factors seem most likely to influence the country's economy and currency in the months and years to come, such as tax laws, trade agreements, and the overall economic outlook?
What level of exchange rate fluctuation can be forecasted and planned for? At what point could economic shifts and currency exchange rate swings have a major impact on the company's bottom line?
And what can be done to mitigate your company's exposure to these risks, in terms of contract negotiation, insurance, financial tools and services used, or asset ownership?
Finance professionals can equip their company to weather any economic turbulence, or even give it the opportunity to take advantage of changes still to come.
2. Manage existing strategic alliances or partnerships
While managing partnerships is typically considered a responsibility for business development or management, finance professionals are integral to their company's relationships as well.
International finance professionals interact with their company's bank or lender, and the financial departments of its partners, suppliers, and customers.  It's their responsibility to ensure everyone is happy with the current agreements. If not, they would be part of re-negotiations, and help to resolve any disputes related to the company's finances.
3. Conduct the entire gamut of international transactions
International finance professionals are part of every step of the transaction process. Payment options need to be negotiated which involves assessing the risk of the deal, determining who will take on which risks, when payment will be sent, and determining which laws will apply.
Finally, they must decide whether payment will be completed through a letter of credit, open account, documentary collection, or other method.
They also obtain financing for their company through loans, lines of credit, investors, or government grants, and work out the terms and repayment plan. Additionally, they handle any credit insurance, guarantees or bonds needed.
Finally, they will make sure all conditions of payment are met, and that funds are sent or received appropriately according to the terms listed in the relevant contracts.
4. Manage cash flow
Once all contracts are signed and payment conditions approved, it's crucial to ensure the company will have enough money on hand at all times to make all necessary payments.
Keeping track of when the company will receive any influx of funds and the risk of non-payment must go hand in hand with scheduling when all outgoing payments must be made.
An international finance professional would have to assess whether anything could cause delays to a payment scheduled to be received, or whether a fluctuation in currency exchange could affect the amount to be received. They need to aware of any additional fees that could increase the total payment amount needed.
Failing to have sufficient funds to pay a supplier or partner could jeopardize a business deal or negatively affect a company's credit, so managing the cash flow is imperative to a business's long-term future.
5. Conduct all business according to policies and procedures to meet legal and ethical requirements
As they go through every detail of the statements, contracts and other material they work with, international finance professionals must ensure everything meets legal requirements.
Whether that requires working with specialists like custom brokers or lawyers, confirming all licenses and permissions have been obtained, or just reviewing internal policies, there's a lot to keep track of.
Once other international markets with their own laws and ethical standards are also included, monitoring all requirements and guidelines becomes an essential skill.
Still have more to learn before you've mastered all five key skills categories? FITTskills courses can help you build these skills and more, in a practical, flexible environment.
Want to learn more about which competencies you need to have to succeed in this positions, and others? Head to FITT's
International Business Resources page
to read occupational profiles for 20 international trade occupations, including International Finance Professional!