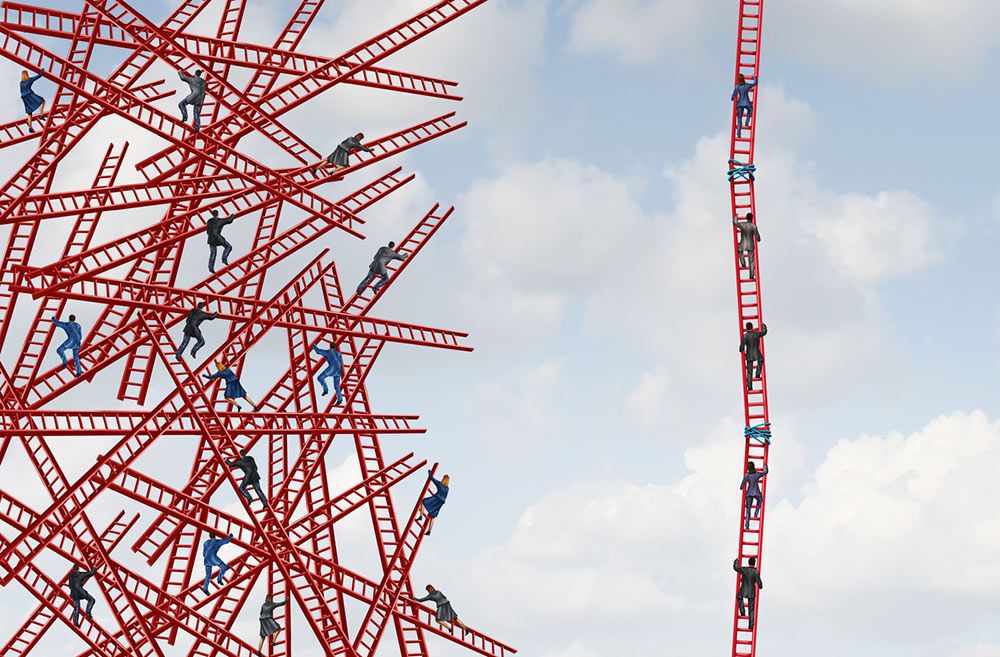 Product development and adaptation is the continual process of bringing goods to the marketplace as products move through their life cycle, such as replacing discontinued products with new or adapted products. Companies bring products to domestic or international markets through different means and for different purposes. Consider a/an:
New product that opens an entirely new market for the company and meets a new consumer need
Product modification that improves the product, engages new consumers and re-engages existing consumers in the market
Product that replaces an existing company product
Product that significantly broadens the market for an existing company product
Existing/old company product introduced in a new market
Existing/old company product packaged in a different way
Existing/old company product marketed in a different manner
Product development and adaptation is a continuous process. It requires full liaison between the manufacturer and the agent or end user to ensure the product meets market requirements and profitability is maintained.
In seeking to satisfy new markets, companies have several options available, including:
Selling standardized products as is, i.e. the same product and promotional message
Modifying products for specific safety and functional requirements, e.g. for some countries or regions, product power requirements may need to change from 110 volts to 220 volts
Designing entirely new products for foreign markets
Incorporating locally induced differences into product offerings, known as glocalization
Different types of products can serve different purposes. For example:
Innovative products are a means for companies to enter an existing market.
Additions to existing product lines supplement and expand options for consumers.
Improvements or revisions to an existing product line can improve market share and re‑engage past consumers.
Repositioning products allows companies to target new markets.
Product development and adaptation can be used to reduce production costs and sometimes reduce prices for consumers when a similar product can meet the same needs at a lower cost.
With these goals and strategies in mind, here's 4 of the many examples of how adapting products or developing new ones has paid off in spectacular fashion for companies worldwide.
1. The evolution of the razor
The cartridge safety razor was first introduced in the 1960s. These razors were a popular and cheaper alternative to the electric razor introduced in the 1930s. Made from moldable plastics, the cartridge razor contained a disposable, replaceable cartridge head. Each cartridge generally held two blades and would slide on and off a straight plastic handle. This version is the basis for today's disposable razor.
The cartridge of a modern safety razor generally has three to five blades, with lubrication strips on either side of the blades. The handle is contoured to fit the hand; some vibrate, while others have a ball in the handle and a flexible cartridge to better glide over facial contours.
These product adaptations have taken the simple safety cartridge razor to a higher-end product without losing the usefulness of the first simple model.
2. So much more than just "a coffee"
Consider the American coffee company Starbucks. The service provided by baristas making and customizing Starbucks beverages for the desires of individual customers is an integral part of customers purchasing the company's products. In 2015, service generated USD 19.2 billion in revenue for Starbucks.
Starbucks entered the market offering a coffee shop experience. The company sells its signature fair trade coffee perfectly ground, brewed and served in their coffee shops all over the world. In 2016, Starbucks had baristas serving coffee in fifty countries. In terms of continued growth, it expects to have more than 37,000 stores by 2021.
Starbucks continues to innovate both in terms of its products and its brand experience.
Starbucks offers coffee-based drinks, such as lattes, as well as teas and smoothies. It also sells coffee paraphernalia, such as mugs, coffee beans and coffee makers. Customers can also buy food products. Starbucks uses these associated products to enhance its coffee service and offer more to customers with a "one-stop-shopping" strategy. Customers can go in for coffee and also have a snack or lunch. Starbucks has also expanded its home brewing by selling beverage pods for consumers using single cup brewing systems.
3. Going "glocal": It's the same, but different
In business, the term "glocal" describes activities that take into consideration both local and global concerns. There are many examples of brands that enter into emerging markets by adapting their products to local tastes, attitudes and values.
For example, McDonalds, a brand built on providing high quality beef products, has adjusted its menu in India, where the cow is considered a holy animal. Its localized menu items include McAloo tikki burgers (mashed potato patty) and Chicken Maharaja Mac with Indian spices.
4. Wait, you can do that? The future of manufacturing
A Dutch design company called MX3D is collaborating with a variety of partners, including Autodesk and the Amsterdam City Council, to 3D print a metal bridge over one of the city's canals.
Designer Joris Laarman says the project will free the world to think about craft in new ways.
"I strongly believe in the future of digital production and local production, in the new craft," says Laarman.
This bridge will show how 3D printing finally enters the world of large scale, functional objects and sustainable materials while allowing unprecedented freedom of form.
This is not the only project of its kind. In 2016, Michigan Technical University built an open-source 3D metal printer for under USD 1,000; and in the 2015 "Launch Tennessee Master Accelerator Program", a startup called Branch Technology took inspiration from nature to develop 3D-printed walls for homes and buildings using a "cellular fabrication" process.
This content is a series of excerpts from the FITTskills Product Development online workshop. Sign up for the workshop today to learn how to adapt to any situation and export more products internationally!
Interested in a broader look at the topic that also includes services? Then the FITTskills 7th Edition Products and Services for a Global Market course is for you! Sign up for the course today to enhance your understanding of how to take products and services into global markets, take the next step in your career and thrive!