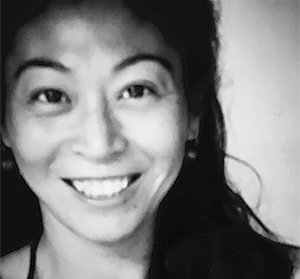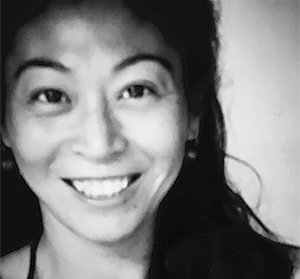 Earned her elite CITP®|FIBP® designation: Oct. 2007
Vivien Gomes earned her first job in international trade as the Marketing Manager for Bradley Smoker. She landed the position with the food smoker manufacturer in 1997, after completing her diploma in marketing and tourism from the British Columbia Institute of Technology (BCIT).
Her main responsibilities included research, as well as marketing the company's commercial and household products. Vivien, bilingual in Cantonese and English, also played a fundamental role helping to develop Bradley Smoker's flagship product: the 'Bradley Smoker'.  Responsibilities included helping secure a joint venture with a mainland Chinese manufacturer.  The venture proved successful and product is now sold worldwide.
"The household product division required research and development with a manufacturer in China. It was at a time when China was not freely opened up to the world. Understanding the Chinese culture and the business ethics, as well as my ability to translate, were vital in forming the alliance," she explains.
Elevating her market research expertise with training and certification
Her international work also sparked an interest in learning more about international trade, which led her back to BCIT and the FITTskills courses to enrich her practical skills in the field.
"The knowledge I gained from the courses was very useful.  It was able to help me with my research studies."
Market research and marketing are fundamental for any business, and many businesses today are taking part in some form of international trade; whether it's importing, exporting or both, so I've been able to use those skills through every stage of my career.
While completing her studies she also started a new position as a Marketing and Research Developer with M&A Partners, an advisory firm helping companies navigate mergers and acquisitions. There, her main duties included database management and conducting market research studies.
After earning her FITT Diploma in International Trade, Vivien leveraged her skills and experience to become an elite Certified International Trade Professional, and has now kept up her designation for many years.
"I believe the designation is well recognized internationally. Every aspect of my work for the past several years has been connected to international trade in some way, and helps keep my focus on the potential of international markets."
Taking a turning point to a new career path
2001 was an important year for Vivien for two reasons: she had the first of her three children, and took on a new job with a film production company in Vancouver: 628581 BC Ltd. The company focuses on seeking and managing locations to shoot TV commercials, and her work there involves liaising between location representatives and production personnel, preparing filming permits, managing their location database and general administrative duties.
"A couple of big projects come to mind from this time. One Canadian political campaign needed to locate a BC forest for a TV commercial. We had one in mind, but when we got there we were shocked to see that the forest had been completely clear cut."
We've worked on many big budget TV commercials, including, for example, a McDonalds spot featuring Britney Spears and Justin Timberlake. They performed in front of the restaurant, similar to a live concert.
On top of her work there, becoming a parent sparked a passion for learning methods and education. She is now a strong advocate of the Montessori methodology, and has devoted a great deal of time to volunteering, organizing and fundraising for the Montessori community and her children's schools.
Recently, Vivien started Patterns Makers, a small publishing company intended to provide creative materials to teachers around the world. Books published through Patterns Makers end up all over the world, including an elementary school in Thailand, Spain, and a couple of schools in Vancouver, Canada. Patterns Makers goal is to provide aid to children and communities in developing countries through a reputable non-profit Montessori organization.
Vivien sees this as a great way to combine her international trade experience and her educational efforts.
"As a mother of three, I enjoyed working with children and will continue to support quality education. I do believe the future is the hands of the next generation. We as a community, both in business and our personal lives, need to unite to provide for and support children so the human race can live in harmony. International trade needs to be the pioneering industry to celebrate and enforce environmental and humanitarian concerns. Creative aid is in need, locally and internationally, to embrace culture, equality, history and art, so humans can learn to nurture themselves and the environment."
Making headway in the lucrative global health and wellness market
On top of her full-time work with the production company and her educational projects, she is also a certified Bikram yoga instructor. After taking some time off to go through the training process and to travel and teach, she has returned to teach yoga regularly in her hometown of Burnaby and publish books for children about yoga.
"In the U.S. alone, over 32 million people practice yoga and it's considered to be a $27 billion industry. I'm grateful that I have been able to teach yoga all around the world, and I feel my international trade background has been a part of that. Yoga is a service business, one of the most important elements of international trade today."
Vivien is also currently working on a research study in the global health and wellness market, which was estimated to be a $3.5 trillion market in 2015. With so many intriguing projects and passions on the go, Vivien is sure to keep busy and make a positive impact around the world with her work.
Learn more about the CITP®|FIBP® designation
INTERNATIONAL BUSINESS CERTIFICATION—CITP®|FIBP®
Advance your career and build your professional credibility in the field of global business by earning the Certified International Trade Professional (CITP) designation.
Why Earn the Certified International Trade Professional (CITP) Designation?
The Certified International Trade Professional (CITP) designation is the world's leading professional designation for the field of international business. So whether you're new to global trade or have over a decade of direct experience, you'll find the CITP designation can help advance your career and build your professional credibility.
The CITP designation sets you apart in the competitive international business industry because it's proof you possess the competencies global business experts have identified as being essential for a successful career in international trade. It also recognizes your dedication to ethical business practices and ongoing professional development—both of which are desirable traits for today's global business practitioners.