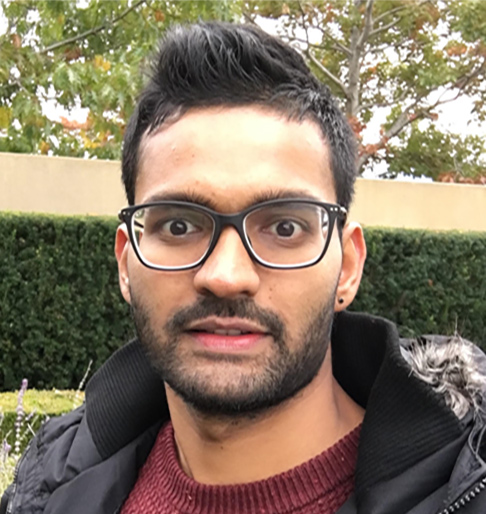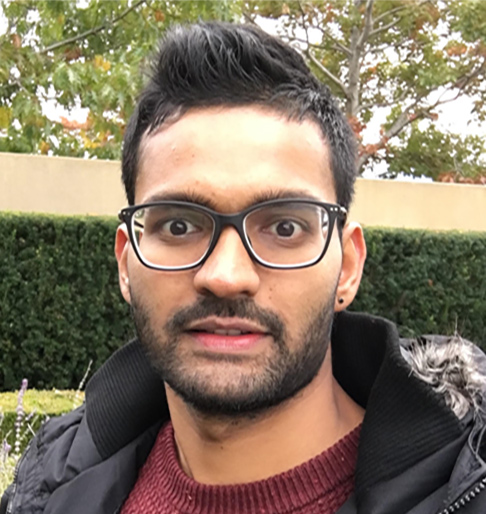 Earned his elite CITP®|FIBP® designation: July 2017
As a committed and talented logistics professional today, it's little wonder that the intricacies of trade and transportation already interested Ronak Patel at a young age in India.
"Since I was a kid, I was always passionate about learning how importing and exporting works and how the world relies on international trade. Even if you take a look back through history, all of the old civilizations were developed and grew near rivers and oceans – one of the purposes was transportation of goods and people."
Ronak initially studied commerce, accounting and finance at the HL Institute of Commerce in Ahmedabad, but wanted to continue his studies internationally to improve his knowledge of global business and other cultures. To do so, he moved to Canada in 2013 and took FITT's training through St. Clair College in Windsor as part of his post-graduate program there.
"Taking FITTskills courses was one of the greatest decisions in my career. It was a vast learning experience of how international businesses work with various supply chain models. With these courses, I acquired a great deal of technical terms and theoretical knowledge I have, and they continue to help me build bridges to the real, practical international business world."
Improving the day-to-day aspects of logistics in one of Canada's biggest cities
After graduating, Ronak moved to Vancouver, where he took on a couple of different jobs before settling into his current role.
"I worked in the back operations of a warehouse, as an air freight forwarder in perishable goods, then as a truck dispatcher. In January 2015, I earned the position of Logistics Coordinator/Commodity Planner with Natu'Oil Services Inc., and still work there today."
At every step of the way, Ronak has found his work equally exciting and educational, improving his understanding of supply chain management and logistics.
"Working in various parts of the supply chain and gaining experience in operations, I have greatly increased my knowledge of the full supply chain model and how product is transported from suppliers to end users. This has helped me to understand how international business is conducted by freight forwarders. In each mode of the supply chain, thousands of people are involved to make supply chain smoother, quicker and successful. The hurdles involved demonstrate that in supply chain, you learn to always expect the unexpected, and that no two days are ever the same. "
While he has possessed an understanding of the importance of logistics from a young age, experience has also taught him the wide-ranging effect that both positive and negative developments in the supply chain can have for many professionals. The Oxford English Dictionary defines problem solving as 'the process of finding solutions to difficult or complex issues', which he explains is just the average working day for those in the logistics industry.
"International business is truly defined by the supply chain model. In each supply chain process, thousands of people are working 24/7/365 all over the world to make supply chains smoother, quicker, and more result-oriented and successful. If any person screws up at any point in the supply chain, thousands of businesses or people will be affected. So always keep yourself conscious, aware and patient. Supply chain is one of the largest industries in the world and millions of peoples' families are depending on it."
It's so important to be aware of what's going on around you all the time, and keep yourself patient and calm when trying to understand and manage all of the many aspects of logistics operations.
As his company specializes in oil, and the easiest way to transport it over long distances is often by train, Ronak has been involved in a couple of massive logistics projects involving rail transport.
"One of the most interesting projects I have worked on was the transportation of bulk oil from a storage tank at the Harvey petroleum/chemical terminal in New Orleans to transfer into rail cars. We had to follow all rules and regulations to make the process a smooth and successful one."
"Another one was importing palm oil in bulk from Asia in ISO standard tank containers. Once the containers come to the origin port of Long Beach, CA, we had to arrange drayage to take it to the heating facility. After the required heating level was reached, as per the product density and melting point, we then transferred the product into rail cars (which can accommodate 4 ISO tank containers worth of product) for the customer's facility hundreds of miles away from the port. This sounds simple but it is the most complex logistics operation I have ever worked on, because of the nature of the product, the number of parties involved, the legal and safety regulations, and the need for on-time delivery."
The path towards making his business dreams come true
After accumulating over two years of international trade experience, Ronak decided he wanted to apply for FITT's Certified International Trade Professional (CITP®|FIBP®) designation, and is excited about how earning it will now help his career going forward.
"My professor Floyd Simpkins, CITP|FIBP had told us about the CITP designation in St. Clair College in 2013, and I had wanted to apply for it ever since."
When I earned it, I felt honoured and excited to be a part of the CITP family. Only time will tell how vital a role this designation will play in my future career, but I am optimistic that it will give a rocket-like boost to my career.
Ronak remains excited about working in supply chain management and logistics, but also has a long-term goal of starting his own international business and help small business owners in developing countries.
"One of the main reasons I want to start my own international business is so that I might help to provide solutions and remove all hurdles for people in countries around the world. After growing up in a rapidly developing country such as India, I am familiar with the difficulties that small business owners are facing, in terms of importing and exporting."
"I would like to make international business convenient and flexible for even the smallest growers, traders, manufacturers, and refiners, who can come and get the help, advice, and knowledge in their regional languages affordably. I want everyone to be able to support their economy by importing and exporting, as well as exchanging their goods, talents and skills."
With such noble aspirations and the skills to make them become a reality, we're excited to see how Ronak's career progresses, and the ways in which he'll continue to take on and succeed in new challenges.
Learn more about the CITP®|FIBP® designation
INTERNATIONAL BUSINESS CERTIFICATION—CITP®|FIBP®
Advance your career and build your professional credibility in the field of global business by earning the Certified International Trade Professional (CITP) designation.
Why Earn the Certified International Trade Professional (CITP) Designation?
The Certified International Trade Professional (CITP) designation is the world's leading professional designation for the field of international business. So whether you're new to global trade or have over a decade of direct experience, you'll find the CITP designation can help advance your career and build your professional credibility.
The CITP designation sets you apart in the competitive international business industry because it's proof you possess the competencies global business experts have identified as being essential for a successful career in international trade. It also recognizes your dedication to ethical business practices and ongoing professional development—both of which are desirable traits for today's global business practitioners.