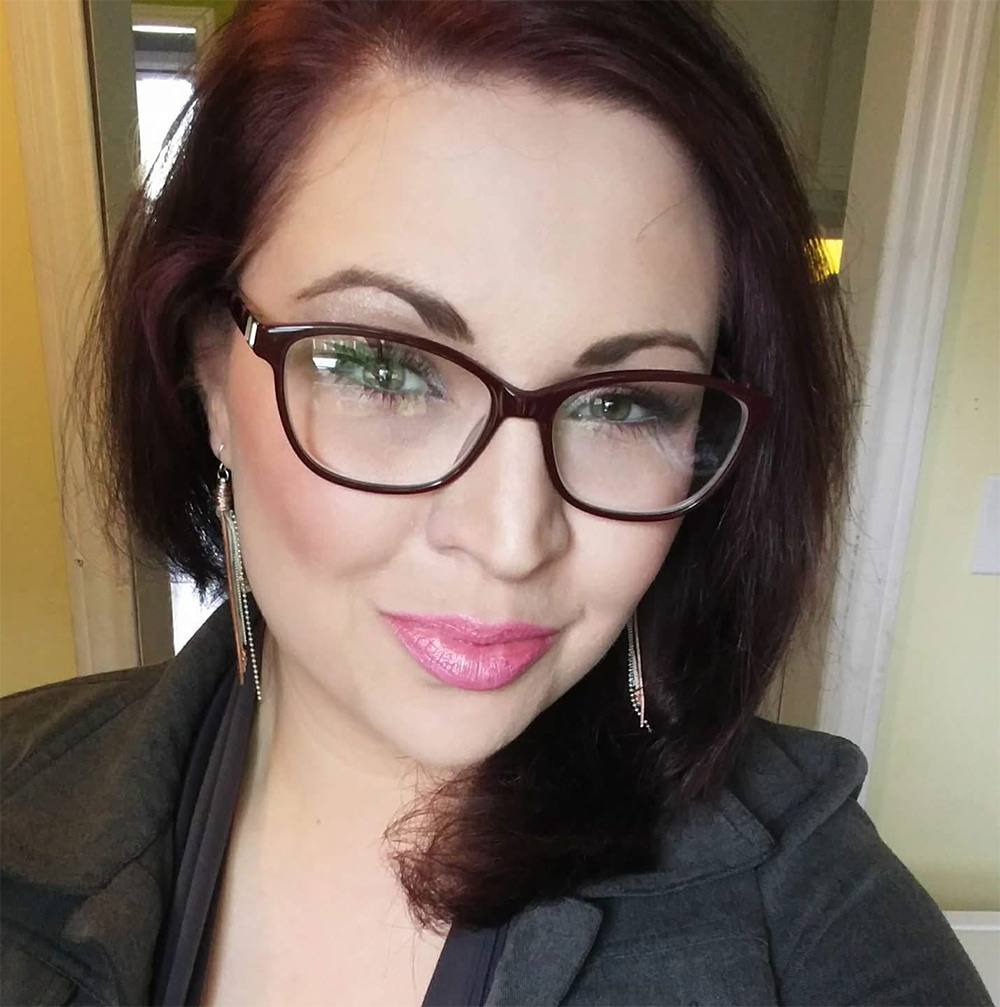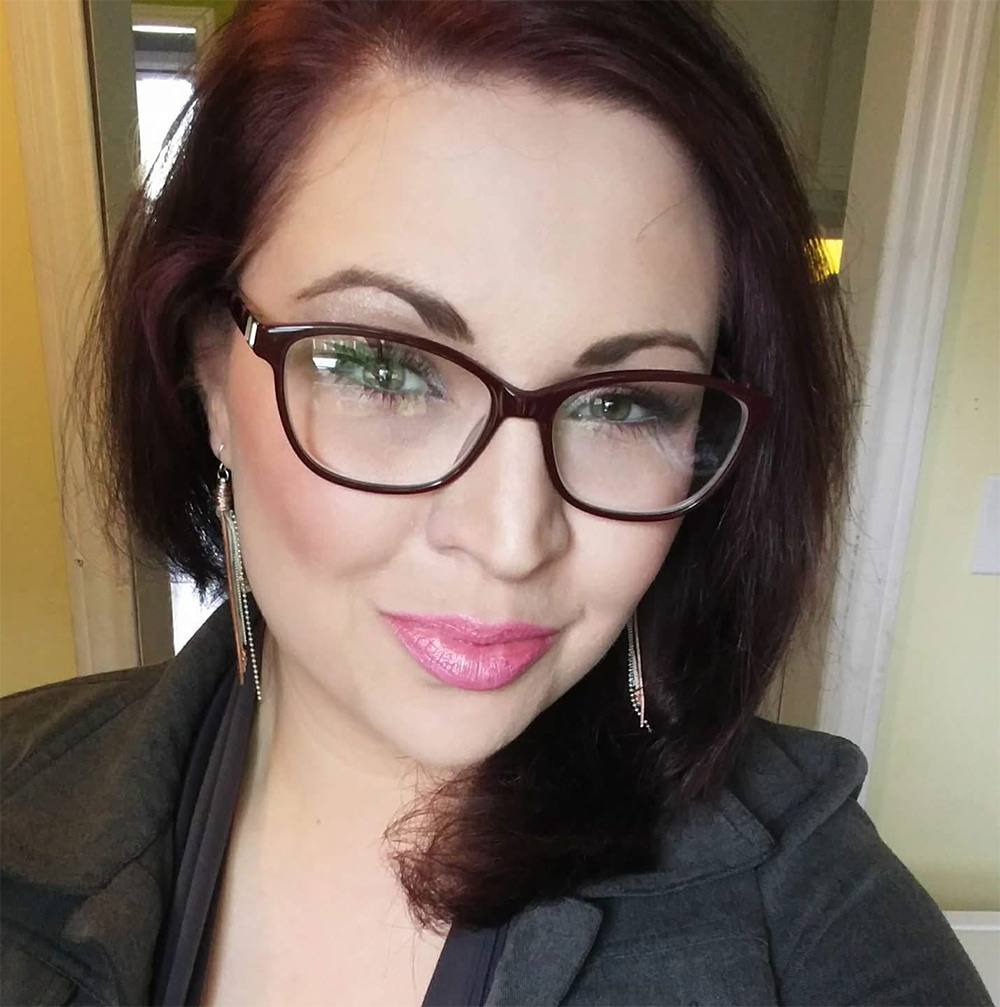 Earned her elite CITP®|FIBP® designation: June 2007
Looking back to the beginning of her career, Desarai Mosher explains she selected international trade as a career path for two reasons: interest and practicality.
"I'd originally wanted to go to art school, but I decided I wanted to study something more practical instead. As I looked at other options, I wanted to get a feel for something I was going to like. I'd heard good things about the FITTskills courses, they sounded interesting and I thought they would help me specialize in something that would be helpful in my career."
Born, raised, and still living at the time in Truro, Nova Scotia, she wanted to remain local and took the courses through Nova Scotia Community College, one of FITT's educational partners. She says the courses provided immense value, helping her to understand international trade as a whole and decide what areas of her career she wanted to focus on going forward.
"There's many topics – logistics, finance, research, just to list a few examples – and you don't know what exactly will catch your eye. I love research and spent the beginning of my career focusing on that, but it's good to have a knowledge of other topics like logistics. It makes it vastly easier to speak to people dealing with moving goods across borders, and being able to select the right partners, or know who to talk to in those areas."
Taking market research to the highest levels of power
After completing her FITT courses and graduating from NSCC, Desarai got her first job at a business coaching and consulting firm. Spending a total of five years there, she has nothing but wonderful memories of her time with the company.
"It was a small company but we were a close-knit group, it felt like a small family. I also had the chance to work with fellow graduates from NSCC, who took the FITT courses, which I appreciated."
Her specialization was in market assessment and research, helping companies with international vision develop their business foundations and plan for bright global futures. One of her favourite projects was a phased market report on how to manufacture and ship pre-made affordable housing worldwide, and the potential value adds of various markets.
"I absolutely loved it. My work has been read by key government officials in various countries in assessing affordable housing solutions for their nations. It's a real point of pride for me that my work made its way in front of top international officials early in my career."
It was during her time there that she also earned her Certified International Trade Professional (CITP®|FIBP®) designation, which she has now held for a decade.
"One of my clients was a big support in my application. I was extremely proud of earning it at the time and remain proud, I always put it in my signature. People ask about it, which gives me the chance to chat about it with others, like clients or members of my team."
How "doing what scares you" opened up a whole new career path
When her previous employer closed in 2010, Desarai began working at Stark International in her husband's hometown of New Glasgow, in neighbouring Pictou County, where she remains to this day. The company has grown to be a leader in transformer field service for utility and industrial clients throughout Canada, the U.S. and the Caribbean. Though she started off by continuing to work in market research, she soon found her skills translated into a talent for sales and business development.
I never thought I would be in sales or business development, but I've come to love working with clients daily. It's important to do what scares you and try new things.
"It's crucial to research and understand your market, no matter what you're doing. Otherwise, you're going to crash and burn. Doing that work helped me evolve into more of a strategic role, because over the years I've found it's important to help your company learn. If we're going to a specific market, what's that going to look like? Doing all that research makes me successful in my sales role because I know who to speak with, what they want, and what value we might be able to provide."
Among her other responsibilities, she has in recent years been the primary salesperson at her company for its U.S. division, TransFluid Services, and is proud to have helped drive their exponential growth there. With a focus on revenue generation, she has excelled at not only developing new clients, but also reinvigorating existing clients. Currently, she is playing a greater role in guiding the overall strategy of the company, with a goal of continuing to reinvigorate sales growth and doing more with existing clients while the company continues to expand in new markets.
Trained professionals in small companies and towns can make a big difference
Both in her previous and current job, Desarai has been able to work with fellow FITT graduates and CITP designation holders. She considers the training to be a valuable part of their team's skills, and thinks more companies should look to hire those who have taken the FITTskills courses or earned their designation.
"We're a strong proponent of FITTskills here at Stark. Since I began working with the company in 2010, Stark's owner and President, Scott MacEachern, has hired a number of interns who have taken the FITT courses at NSCC, and we currently have two CITPs on the sales team as well as three graduates who aren't CITPs yet.
You learn such useful and important skills for business development, and the training is a full circle approach to teach you about every area of international trade. Taking the courses or hiring those who have provides value, and works perfectly for what we do here.
Desarai views taking FITTskills courses as an important stepping stone for smaller or niche companies to venture into international markets and succeed.
"Companies like Stark that are specialized and want to export have a strong need for CITPs with a holistic view of international trade and a specialized education. Businesses with niche products or services have a great opportunity to introduce themselves in new markets, which tend to be open and embrace them. Students coming out of FITT programs should look for companies that are something special and different because of the chance to offer real value to those companies."
Desarai is a strong advocate of the impact trained international trade professionals can have on smaller companies, in small towns and rural communities.  Desarai appreciates that she's been able to grow her career while remaining between her own and her husband's hometowns in Colchester County and Pictou County, Nova Scotia.
"One of key reasons I wanted to get involved is that I'm a small town girl from Nova Scotia. It was very important for me to stay, work and live in Nova Scotia, and to be in a position to create opportunities for others to do the same. FITT graduates and CITPs can make a huge difference for rural communities, by creating jobs, and generating revenue for those areas. I'm proud to be a part of that."
With such impressive results in her career so far, Desarai is poised to continue to expand her career horizons and to help the community she values dearly. We wish her all the best in those endeavours.
Want to connect with Desarai?

LinkedIn: Desarai Mosher, CITP|FIBP 
Learn more about the CITP®|FIBP® designation
INTERNATIONAL BUSINESS CERTIFICATION—CITP®|FIBP®
Advance your career and build your professional credibility in the field of global business by earning the Certified International Trade Professional (CITP) designation.
Why Earn the Certified International Trade Professional (CITP) Designation?
The Certified International Trade Professional (CITP) designation is the world's leading professional designation for the field of international business. So whether you're new to global trade or have over a decade of direct experience, you'll find the CITP designation can help advance your career and build your professional credibility.
The CITP designation sets you apart in the competitive international business industry because it's proof you possess the competencies global business experts have identified as being essential for a successful career in international trade. It also recognizes your dedication to ethical business practices and ongoing professional development—both of which are desirable traits for today's global business practitioners.