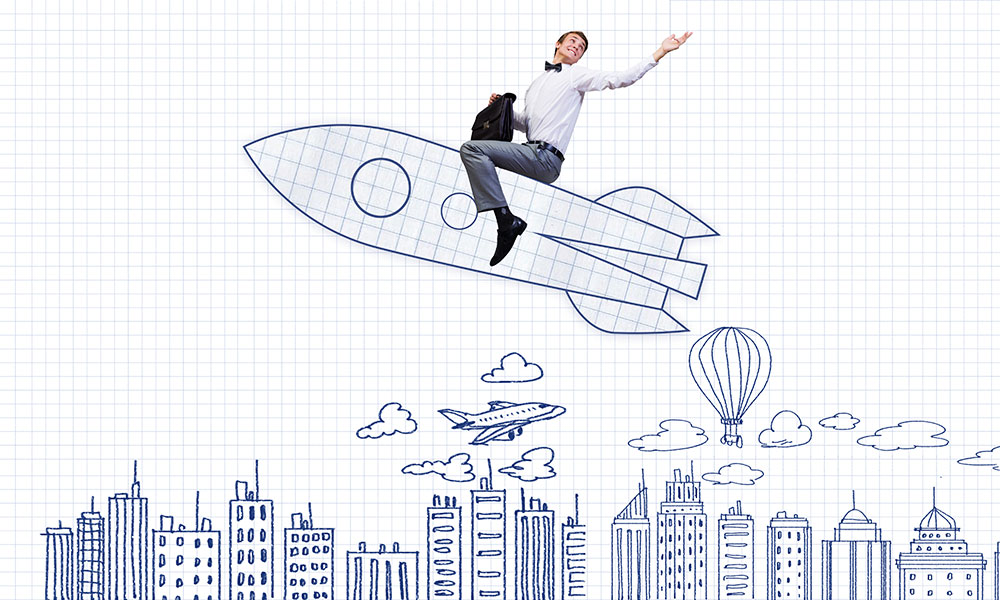 Domestic career prospects—for young Canadians in particular—currently leave a lot to be desired.
Everyone knows a young person with an education who is currently struggling to break into the professional world. The reality is, this situation can be changed for these individuals if they take the right steps to build a global career.
With many opportunities and a diverse set of global trade occupations, such careers are both feasible and desirable options for people with a wide variety of passions, skills and career goals.
Increasing the number of young people working in these careers can also help to solve one of Canada's other biggest challenges:
Our country is rapidly falling behind in the race for international trade.
Canada's exports are now $40 billion lower than what they should be, according to the Governor of the Bank of Canada. There are also now 9,000 fewer companies engaging in export than at the start of the recession.
In comparison, nearly 25,000 more U.S. SMEs exported in 2013 than in 2007-2008, at the beginning of the recession.
For those of us in international trade, we see Canada falling behind on a daily basis. In China, Australia is, "Eating our lunch," to quote former Deputy Prime Minister John Manley, who I had the opportunity to hear speak as he moderated a Canada 2020 discussion on this very topic.
While Canada is making progress in its trade relationship with China and signing agreements, Australia signed an FTA with China in 2014, giving them an advantage over Canada.
A smaller number of exporting Canadian businesses also places a greater reliance on those who are still involved in international trade.
While there are just over 1.16 million SMEs in Canada, just 41,000 of them currently export, or about 3.5 percent. In comparison, just over 302,000 of the 5.66 million American SMEs currently export, or 5.3 percent.
The need for the number of Canadian companies involved in trade is then further seen when one notes that Canada's trade is equivalent to 60 percent of its national GDP, compared to 29.8 percent of the U.S. GDP.
Canada is therefore relying on a segment of businesses just two-thirds the size of their American equivalent to produce double the percentage of the nation's GDP, an unsettling statistic for Canada's long-term economic future.
Canada's youth unemployment—which is currently at around 13 percent—and Canada's international trade performance are major issues facing the Canadian economy.


In order to solve the question of job security for Canadian youth on a long-term basis, we need to present Canada's current international trade issues as opportunities for fruitful employment and advancement. By solving the former issue, Canada can make significant strides to solving the latter and surpassing many of its international competitors.
As we work towards a long-term solution, we need to do a much better job as a country; business, government, industry, education and youth must all be involved.
One of the biggest struggles facing these businesses point out is that they struggle to find individuals with the knowledge, skills and experience to fill their current HR gaps and help them to continue growing globally.
The solution requires training, programs and initiatives targeted squarely at the youngest members of society to give them the skills necessary to truly enable Canada to fly on the world stage.
Why should you pursue a career in international trade?
The reason why anyone should pursue something is because they have a passion for it. For you young people wondering what you should choose to do with your career, international trade is an opportunity.
The opportunity presented in joining the international trade field is a huge one, and the need is there, not just in Canada but also in virtually every country in the world.
When global business is put into perspective and held up against other career choices, it is an exciting option.
As a career, it offers you the opportunity to be a constant learner, to work in a changing environment, and to face challenges that enable you to make a real impact on the company or organization for which you work.
It also offers:
Travel: The opportunity to explore new cultures and markets, looking for new products and services, or buyers to purchase them. I have had the great opportunity to travel extensively through China, Malaysia, Singapore, Costa Rica, Panama, Colombia, Ecuador and Indonesia. I even had the opportunity to participate in the APEC CEO Summit in Honolulu. The trick is to make sure you always take a few hours and go explore the area instead of staying in the hotel!
Change: With the fast moving global economy, it is your opportunity to play a role in it. Very few days at work will ever be the same. In 2013 I was a leader on a project to bring 25 Chinese youth to Canada to learn how we do business. This was an example of global business development at Global Vision.
Passion: Every sector of the economy needs to trade. From hockey gear, to financial services, and insurance. There are opportunities for you to work with products and services you are passionate about. In my time travelling and learning about other cultures I have had to learn quickly about value-added agriculture products, and I developed a passion for them. Perhaps this is because I enjoy eating—but also because Canadian agriculture products are absolutely superior in the global context. They represent quality, and an opportunity for our country to dominate in a market.
If all of that sounds exciting, then perhaps it is time to consider a career in international business.
A few programs, which I am familiar with, are listed below to help you get on your way.
Solutions in education
Ultimately, the solution lies in educating yourself to be able to take up the baton. Here are a few organizations, programs and opportunities which exist (there are more) for young people to get started on the road towards a career in international trade.
All of these programs and their offerings actually complement one another, and represent unique opportunities, thus the best solution could be a combination of the below.
Global Vision – Junior Team Canada: Prior to launching Atlantic Trade Linx, I had the opportunity to work for Global Vision as a Project Manager on the organization's Junior Team Canada Program. And prior to that, I was involved with the organization as a student 'Ambassador'. The program was founded in 1991 by Terry Clifford, a former Member of Parliament from London, Ontario, to help young Canadians 16-25 gain hands-on trade-mission experience by doing work for Canadian SMEs.
Training and professional certification: There are a number of professional training and certification programs you can go through in order to gain knowledge, skills and accreditation for a career in international trade. The FITT program offers the CITP®|FIBP® designation, and its training courses are delivered in partnership with institutions from coast to coast in Canada and around the world, as well as online. This enables you to easily work and train at your convenience.
Foreign service: If you want to help sell the business or brand of an entire country, then perhaps this is the place for you. It could also be suitable if you want to work internationally in the field of politics and trade, helping to craft and negotiate trade deals and navigate relations with other countries.
International business (with a study abroad option): Many universities and colleges offer international business programs. How does one pick the right program. The answer is to look at the program components, looking for opportunities to spend time working on your degree in another country or market which you are passionate about. This will give you hands on cultural and linguistic experience, making you highly desirable to companies and businesses doing business abroad.
Ultimately, the key to success is choosing to pursue the dream.
There is a large opportunity in the market for individuals who have the skills necessary to help companies, especially helping SMEs enter new foreign markets and sell their products to the world.
The question is, are you ready to take up the challenge?
What other questions do you have about pursuing a career in international trade?