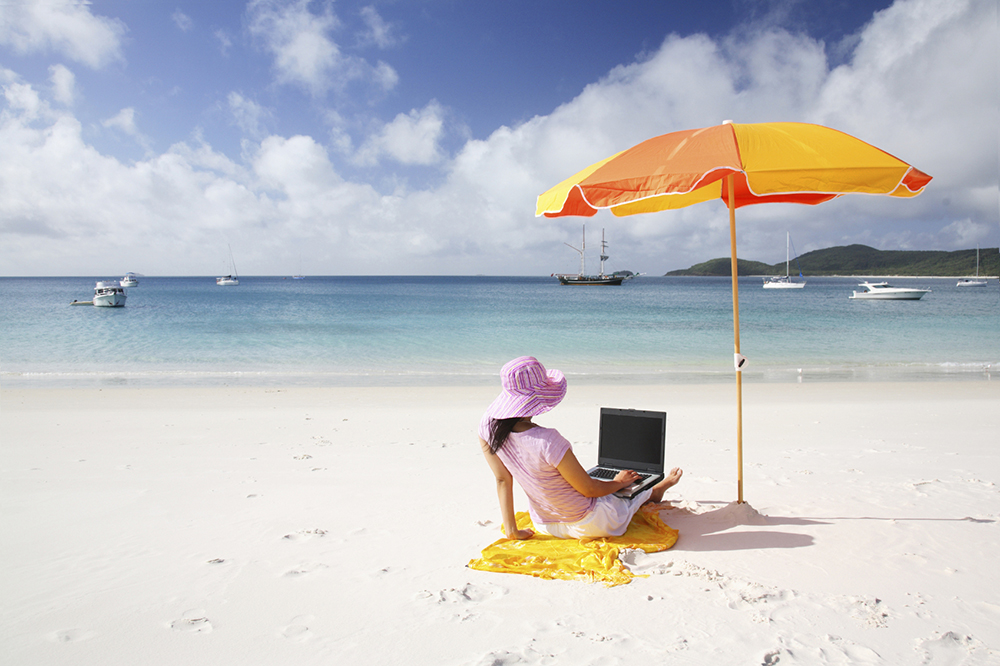 I'm certain of it; sometime over the course of this harsh, past winter, likely when you were digging your ice-encased car out from under a foot of snow, you daydreamed about working in the Caribbean.
You pictured yourself on a lounge chair, on the beach, tapping replies to emails on your tablet, with an icy, tropical drink a reach away.  Am I right?
CARICOM short for the 'Caribbean Community', is a grouping of fifteen Caribbean nations, including:
Antigua and Barbuda
The Bahamas
Barbados
Belize
Dominica
Grenada
Guyana
Haiti
Jamaica
Montserrat
Saint Lucia
St. Kitts and Nevis
St. Vincent and the Grenadines
Suriname
Trinidad and Tobago
So, why not?  Yes, you read that right.  Why not?  While the reality of doing business in the Caribbean might not exactly be 'working on the beach' as envisioned, it need not simply be a winter-time fantasy either.
In fact, now a great time to begin putting together your market entry strategy; currently, CARICOM and Canada are negotiating a trade and investment agreement.
CARICOM-Canada trade negotiations
The sixth round of negotiations recently ended on April 4, 2014 in Ottawa.  It's expected that the agreement will be successfully wrapped up in June, 2014.  The agreement will not only cover trade in goods, but trade in services and investment, as well.
For example, as it relates to trade in services, both CARICOM and Canada are seeking guarantees for the temporary entry of specific categories of business people: short term business visitors, professionals, technicians and intra-corporate transferees, amongst others.
What does this mean?
This means that it is very likely that Canadian trade professionals will be able to work on a contractual basis within CARICOM.
This also means that there will likely be provision made for trade professionals to seek and undertake work in the Caribbean on behalf of their clients.
Finally, CARICOM and Canada have also agreed to negotiate commitments on trade-related technical cooperation, which will create opportunities for Canadian trade professionals to deliver technical assistance in CARICOM.
Why do business with CARICOM?
Is the FITTskills program for you?
Developed by business for business, FITTskills meets the needs of those who are
seeking to enhance their import-export career standing,
new to exporting or importing,
and those who simply want add to their expertise or gain valuable educational credits.
We've established the climate and the trade framework between CARICOM and Canada to be two very good reasons to consider doing business in the Caribbean, but as savvy international trade professionals, I'm quite cognizant that the justification to seriously consider this market needs to be expanded in order to convince you of the existing real potential.
Here goes:
CARICOM and Canada are located in close proximity, with direct, five hour flights from Montreal and Toronto across the region;
They share a long trade history.  The Canadian Trade Commissioner Service has had a presence in the Caribbean for 114 years and presently expands the scope of the wider Caribbean.  The Trade Commissioner Service provides support to Canadians, including market intelligence and advice;
They share common systems of government;
Canada is a founding member of the Caribbean Development Bank, making Canadians eligible for bank-funded opportunities;
Canadian banks own the three largest banks in CARICOM, controlling four times the assets of all the other banks in the region.  The Bank of Nova Scotia opened a branch in Jamaica in 1889;
The CARICOM Single Market and Economy is a single economic space of nearly 17 million, which boasts duty free trade and eventually, harmonized tariffs.  This makes doing business across the region easier;
There is a large, organized Canadian expatriate community in most CARICOM countries that will support you in building networks.
If the above still isn't reason enough, stay tuned to Trade Ready for my next few article which will explore three high-potential CARICOM markets in more detail.
Start mulling over your tropical export strategies now, and by the end of the series, we'll have found a solution to skip out on next winter.