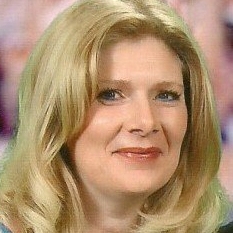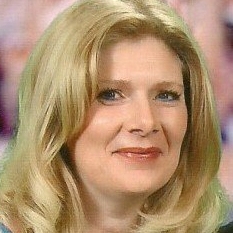 Earned her elite CITP®|FIBP® designation: Jan. 2012 
Bernadette Terry always wanted to see the world and meet new people. Her passion for travel is what led her to one of her first jobs, working as part of a UK travel company's marketing department to promote vacations in Europe. In this role, Bernadette had the opportunity to travel across Europe.
After joining the UK Government, Bernadette decided to shift the focus of her career to international trade. Bernadette was offered and subsequently took the role of International Trade Advisor with UK Trade & Investment. As a department of the federal government, UK Trade & Investment (now the UK Department for International Trade) specializes in international trade and foreign direct investment.
In this role, Bernadette worked with a wide variety of organizations to encourage new and existing exporters from the UK to build trade relationships around the world. She led various international trade delegations and also facilitated many inward international delegations and trade promotion events. Bernadette worked as part of a team to implement new pilot programs and initiatives to support international trade and investment and regional economic development.
As an international trade advisor, Bernadette provided strategic advice and support to companies at all stages of international trade, including those who had never exported internationally before and helped them to reach global markets. Thanks to her support, Bernadette's clients won various regional and national awards in the UK, including 'Best New Exporter.'
Building bridges for businesses on opposite sides of the Atlantic
In 2004, Bernadette emigrated to Canada. She worked in various roles in the private sector before taking a new role with UK Trade & Investment in Canada as a Trade Officer in 2006.
After all she had achieved, Bernadette still wanted to add onto her vast experience. She then decided to enroll into the FITTskills training program, which would put her on the path to earning the CITP®|FIBP® designation.
"It was very challenging at times to complete the online courses while working full-time and traveling on business. I was fortunate that I was already an experienced international trade professional and had the benefit of assisting hundreds of companies from different sectors with their international expansion, which gave me additional perspective."
"I already had many years of training and experience in international trade from my work in the UK. When I emigrated to Canada, I felt it would be useful to obtain a professional qualification, especially one with a Canadian/North American perspective."
Bernadette's hard work paid off when she attained her CITP®|FIBP® designation.
By 2012, Bernadette had moved on from UK Trade & Investment to Invest Ottawa. There she acted as Senior Business Development Manager for the International Trade and Investment team. Bernadette supported local companies to explore new markets and expand internationally. She facilitated international trade opportunities, foreign direct investment and business expansion into Canada.
As part of her work, Bernadette organized and facilitated successful trade delegations and international trade events in Canada and all over the world.
She used these opportunities to build strategic partnerships. One such partnership included developing a Soft Landing exchange program to facilitate new business opportunities between Canada and Europe.
The Soft Landing program was developed to help start-ups and young businesses conduct international trade and develop their exports. Companies can utilize this program to open new markets, close international sales, secure investment, and connect with new partners abroad.
"I have worked on many international trade missions and international trade events over the last 16 years, and have been very proud to assist hundreds of companies and organizations with their international expansion," said Bernadette
Branching out on her own as an expert trade practitioner
Bernadette's exceptional skills and experience in international trade allowed her to start her own international consulting company in 2016, BTI Global Innovation Inc. Her company works with various international clients, both from individual companies and government organizations.
Being the client-focused trade practitioner she is, Bernadette focuses on how her designation benefits her clients.
The CITP professional designation was created to prove an individual's level of competency and experience in international trade and is therefore a useful reference for potential clients.
Bernadette has always been and will always be a client-focused international trade professional. Since attaining her designation, Bernadette has continued to help companies to establish themselves on the global market and helped them to benefit from international trade. We look forward to seeing Bernadette continue to add to her incredibly extensive experience.
Want to connect with Bernadette?

LinkedIn: Bernadette Terry
Website: https://www.btiglobalinnovation.com/
Learn more about the CITP®|FIBP® designation
Learn more about the CITP®|FIBP® designation
INTERNATIONAL BUSINESS CERTIFICATION—CITP®|FIBP®
Advance your career and build your professional credibility in the field of global business by earning the Certified International Trade Professional (CITP) designation.
Why Earn the Certified International Trade Professional (CITP) Designation?
The Certified International Trade Professional (CITP) designation is the world's leading professional designation for the field of international business. So whether you're new to global trade or have over a decade of direct experience, you'll find the CITP designation can help advance your career and build your professional credibility.
The CITP designation sets you apart in the competitive international business industry because it's proof you possess the competencies global business experts have identified as being essential for a successful career in international trade. It also recognizes your dedication to ethical business practices and ongoing professional development—both of which are desirable traits for today's global business practitioners.