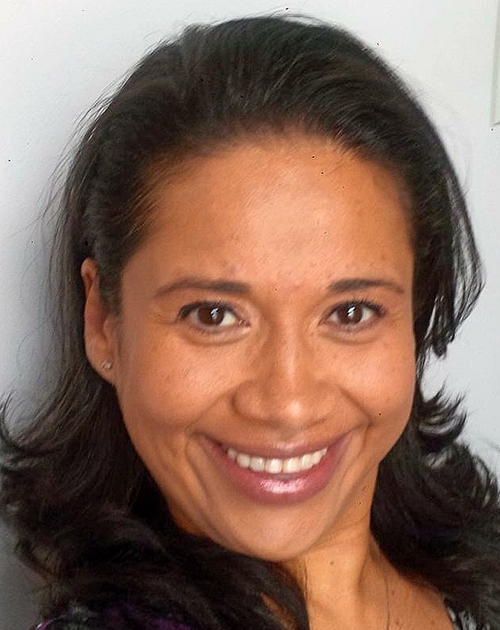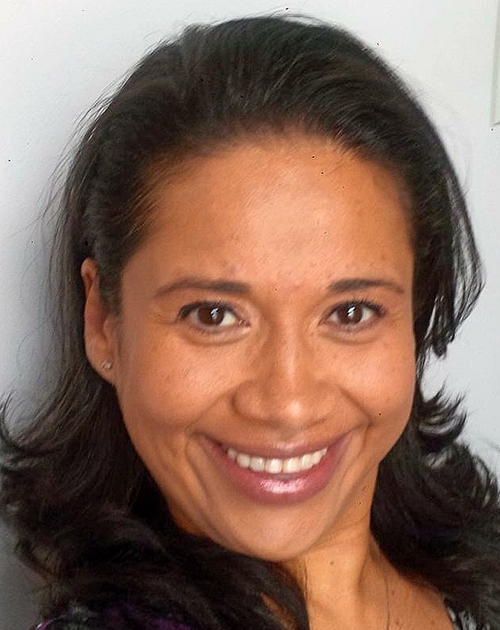 Earned her elite CITP®|FIBP® designation: Feb. 2017
Early in life Adriana Carrillo became interested in international issues. She specifically wanted to understand, why conflict rises between countries and how to prevent this. This interest led her to pursue a degree in international relations from Mexico Autonomous Institute of Technology (ITAM), graduating with a major in international trade.  
During her studies, Adriana recognized that international trade was often an element of struggle but also a point of accord between countries. She also gained the insight that countries are not the ones that actually trade with one another, but that individual firms are the ones that shape the trade ties between nations.
Adriana's global trade career began with an opportunity to assist the dean of the School of International Business, of one of the most recognized research centers in Mexico.
She followed that up with a two year position as an adjunct research coordinator for a field-based research program called the Inter-institutional Program of Studies on the North American Region (PIERAN). This experience allowed her to develop her knowledge on key industry and policy issues related to NAFTA. During this time she developed her thesis on the impact of NAFTA on the Mexican beef sector, with the goal of obtaining her bachelor's degree in international relations.
Bringing good food to the table in Mexico and Canada
As a dynamic young professional, Adriana was very much interested in the trade of agri-food products which inspired her to earn her first diploma in international trade. She completed her training while working as trade commissioner assistant at the Canadian Embassy in Mexico, where she worked with the agrifood team for eight years.
During that time, Adriana researched and responded to inquiries from Canadian exporters wanting to do business in Mexico who were concerned about specific regulations and import requirements. She also collaborated to resolve issues Canadian exporters faced at the port of entry to Mexico and assist in specific bilateral market access issues.
This experience gave her hands-on knowledge of how to successfully bring products and services across international borders, becoming an expert in researching the rules and regulations applicable to cross-border trade in different regions.
Agriculture is a complex sector and advising her clients effectively required her to build specific knowledge about trade agreements, export certification and import requirements as it related to different products, such as live animals, meat products, plant based products and processed products, to mention a few.
In addition, she also worked on market development and promotion activities, such as trade missions, Minister's missions, trade shows and researching opportunities for clients' products. Adriana was recognized for her work at the Embassy by the Ambassador and her colleagues as a knowledgeable, committed, responsible and adaptable person with leadership, global negotiation and cross-cultural skills.
She is recipient of the Agri-Food Team Award for Outstanding Service for 2004 after Canada and Mexico resumed imports of beef products after the BSE (mad cow disease) outbreak in May 2003.
Working to keep Canada-Mexico trade moving in Toronto
After moving to Toronto, Canada in 2008, Adriana was able to quickly find work in a customer service role, thanks to her multilingual abilities including fluency in both of Canada's official languages.
Wanting to get back into fulfilling international trade work, she started networking and attended an event featuring former Ambassador to Mexico, Guillermo Rishchynski. She had the opportunity to meet the head of the Toronto ProMexico Office at this event and through this connection she was able to join the Mexico Trade Commission in Toronto.
I worked for ProMexico Toronto for almost four years. During that time I coordinated in-market investment attraction activities and international trade related events such as investment seminars, promotional export trade missions, trade events and agendas to foster the relationship between Canada and Mexico.
She actively supported the efforts to enhance business building awareness and investment lead generation in the automotive, aerospace, mining and bio-energy sectors. She also worked closely with Canadian potential investors looking to invest or develop partnerships in Mexico.
In addition, Adriana conducted business development to promote and brand Mexican capabilities in Ontario, Saskatchewan and Manitoba. She was recognized for providing strategic advice, conducting policy research and monitoring marketplace trends in search for leads and opportunities for Mexican companies in Canada.
Building targeted trade knowledge and paying it forward
After arriving in Canada almost ten years ago, Adriana recognized the importance of achieving further international business accreditation and has been working towards furthering her knowledge and expertise ever since. She came across the FITTskills courses and began the process of obtaining the certification in 2012. Completing a course at a time as her demanding schedule allowed, Adriana was able to complete the FITTskills program in 2016 and applied for her CITP®|FIBP® designation.
"The FITTskills courses were a valuable refresh on many of the knowledge areas I learnt through practising the profession. They served as a confirmation of the knowledge I have gained throughout my career. I found particular value in having access to the learning materials which dive into specific topics and allowed me to build specialized knowledge, including key and very relevant information about the Canadian context."
After completing the FITTskills program I decided to continue on and apply for the CITP designation as a way to build my credibility in international trade and open myself up to further opportunities.
While searching for additional opportunities, Adriana was invited to teach at Centennial College. Over the course of three years, she taught several international trade courses as part of the Global Business Management Program. She particularly enjoyed interacting with a diverse and multicultural group of students pursuing studies in Canada and sharing her knowledge on international business.
The teaching experience also made her aware of the need to create programs that assist entrepreneurs and SMEs in attaining leadership in international business, especially in developing the diversification of Canada's trade relationships with Europe and Asia. Teaching International Entrepreneurship also motivated her to co-found an innovative healthy functional food company that is expected to be launched globally in the near future.
In her current position as a Senior Export Advisor with the Ontario Ministry of International Trade, Ms. Carrillo works closely with SMEs to assist them in developing a global mindset and achieve export readiness.
"I am passionate about helping SME's understand the complexities of international markets. I enjoy motivating businesses to achieve a level of knowledge required to meet the goal of successfully entering and remaining in another market."
All SME's should ensure that they have the resources and the competencies to survive and prosper in an uncertain and constantly changing world. I really love what I do and I put passion into each step I take every day.
Learn more about the CITP®|FIBP® designation
International Business Certification—CITP®|FIBP®
Advance your career and build your professional credibility in the field of global business by earning the Certified International Trade Professional (CITP) designation.
Why Earn the Certified International Trade Professional (CITP) Designation?
The Certified International Trade Professional (CITP) designation is the world's leading professional designation for the field of international business. So whether you're new to global trade or have over a decade of direct experience, you'll find the CITP designation can help advance your career and build your professional credibility.
The CITP designation sets you apart in the competitive international business industry because it's proof you possess the competencies global business experts have identified as being essential for a successful career in international trade. It also recognizes your dedication to ethical business practices and ongoing professional development—both of which are desirable traits for today's global business practitioners.
Want to connect with Adriana?

LinkedIn: Adriana Carrillo, CITP